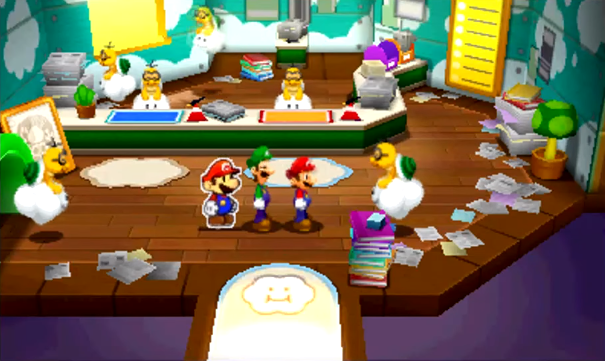 Genre: Role-playing

Developer: AlphaDream

Publisher: Nintendo

Release Date: Jan 22, 2016

Available Platforms: Nintendo 3DS

Reviewed Platforms: Nintendo 3DS
I'm no stranger to the world of role playing games and the effect Mario has had on them. From the original Mario RPG on SNES to Sticker Star Story, there has been plenty of adventure to have with the little plumber who could. Ok so maybe Mario hasn't had a huge overall effect on the genre, but he has been a staple in my gaming life for years and it's great to see them take two different eras of Mario RPGs and smash them together in the ultimate paper jam.