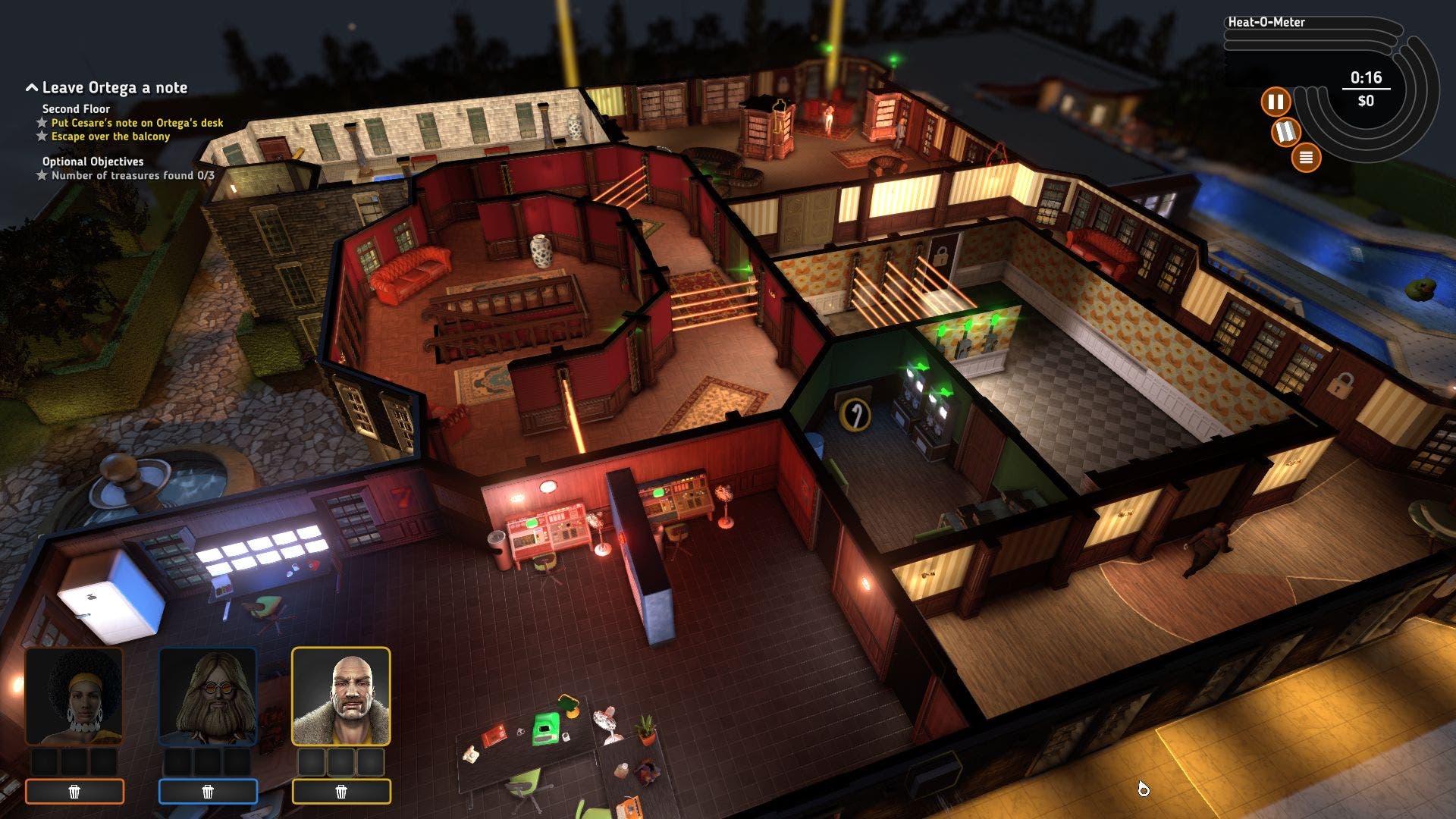 Genre: Simulation, Strategy

Developer: Skilltree Studios

Publisher: Kalypso Media Digital

Release Date: Aug 25, 2015

Available Platforms: Windows, Mac, Linux

Reviewed Platforms: Windows
The 1970s were a crazy time: there was disco, Studio 54, The BeeGee's, and the birth of heist movies. In Skilltree Studio's first game, Crookz – The Big Heist, published by Kalypso, is about a ragtag group of felons looking to make a name for themselves using equipment and gadgets at their disposal in this strategy game. The result is a somewhat non-linear path of ever-increasingly difficult heists that are challenging to play, and is an interesting take on heists.