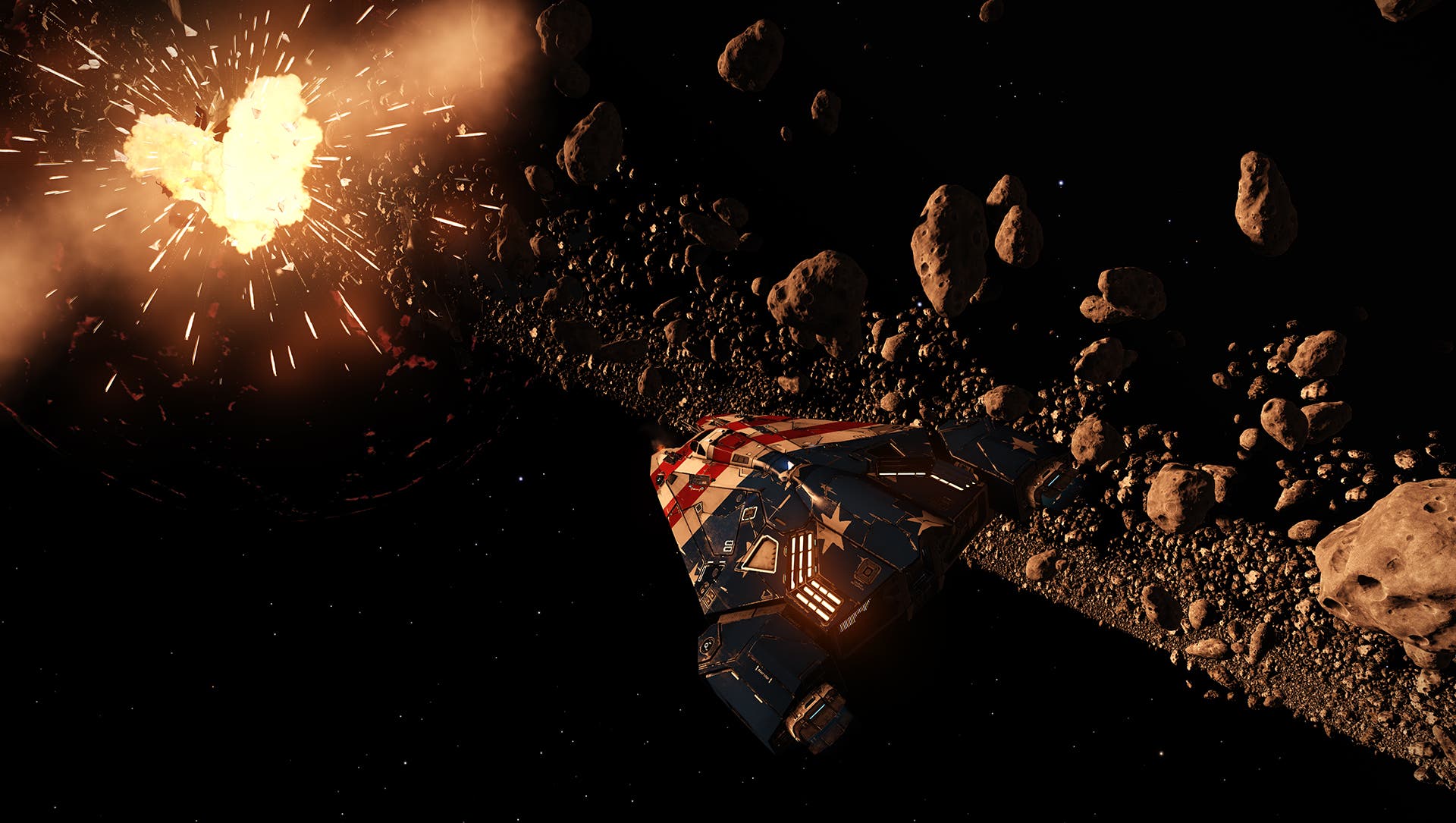 Genre: Flight Simulator, Action

Developer: Frontier Developments

Publisher: Frontier Developments

Release Date: Dec 16, 2014

Available Platforms: Windows, Mac

Reviewed Platforms: Windows
"Equipped with his five senses, man explores the universe around him and calls the adventure Science." These words by Edwin Powell Hubble can directly be applied to the sensory overload that is Elite: Dangerous. With a visual splendor that so many of us have dreamed what other worlds are like, and the sound your ship makes as you're about to enter hyperspace is overwhelming. All of Elite: Dangerous' sight and sounds are wonderfully detailed, begging you to explore to see and hear more of it.