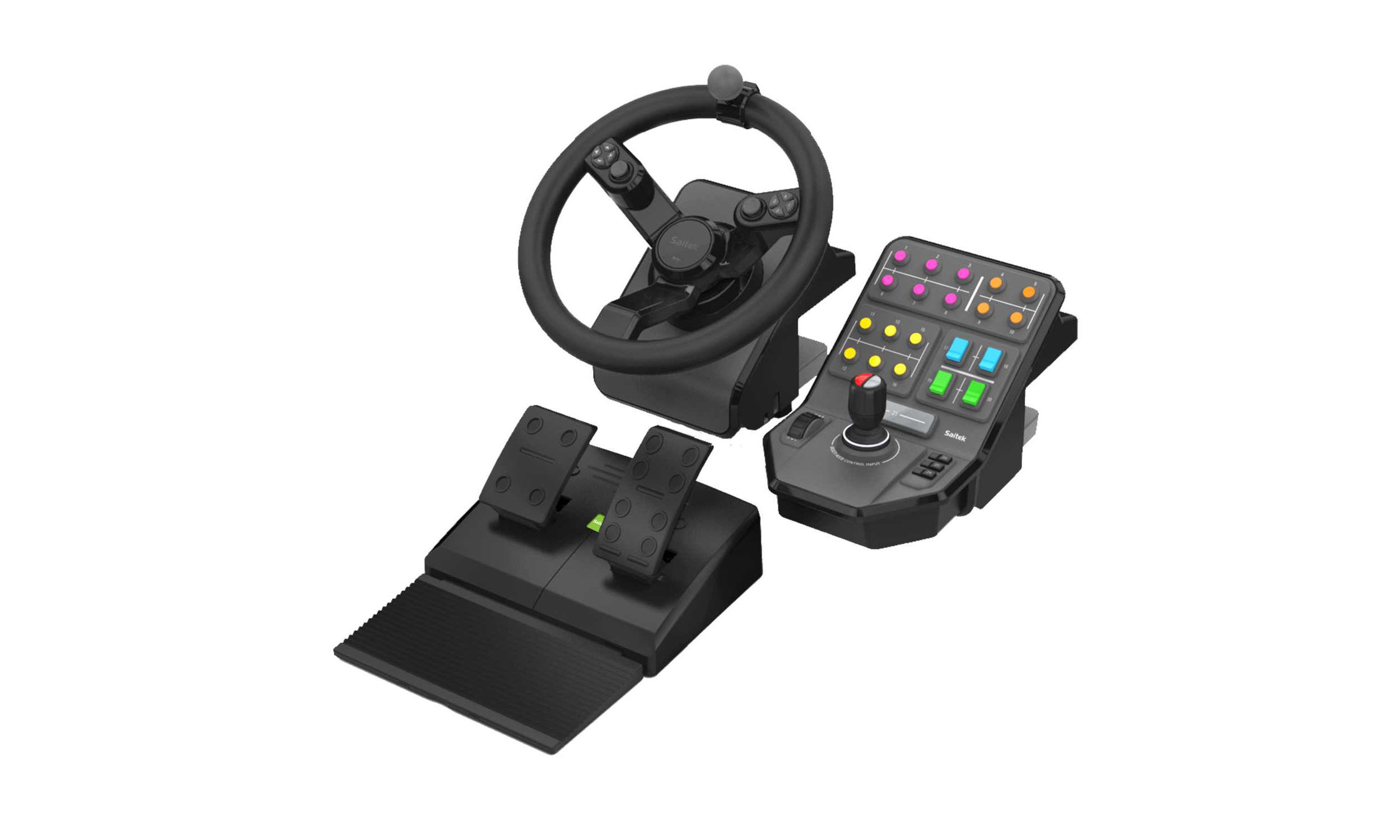 Genre: Driving Wheel, Pedals, and Control Unit

Developer: Saitek

Publisher: Mad Catz

Release Date: Nov 09, 2015

Available Platforms: Windows

Reviewed Platforms: Windows
Saitek, one of the foremost go-to companies for PC hardware in flight sticks and other peripherals, is getting their overalls dirty with the Heavy Equipment Precision Control System. It's no-doubt a pricey piece of hardware that's essential for Farming Simulator 15 owners, but manages to hold some surprises in being compatible with other PC games, too. It is something that can appear hokey at first glance, but after spending some quality time with it, I can't imagine playing Farming Simulator 15 without it.
…continue reading » Saitek Heavy Equipment Precision Control System Review