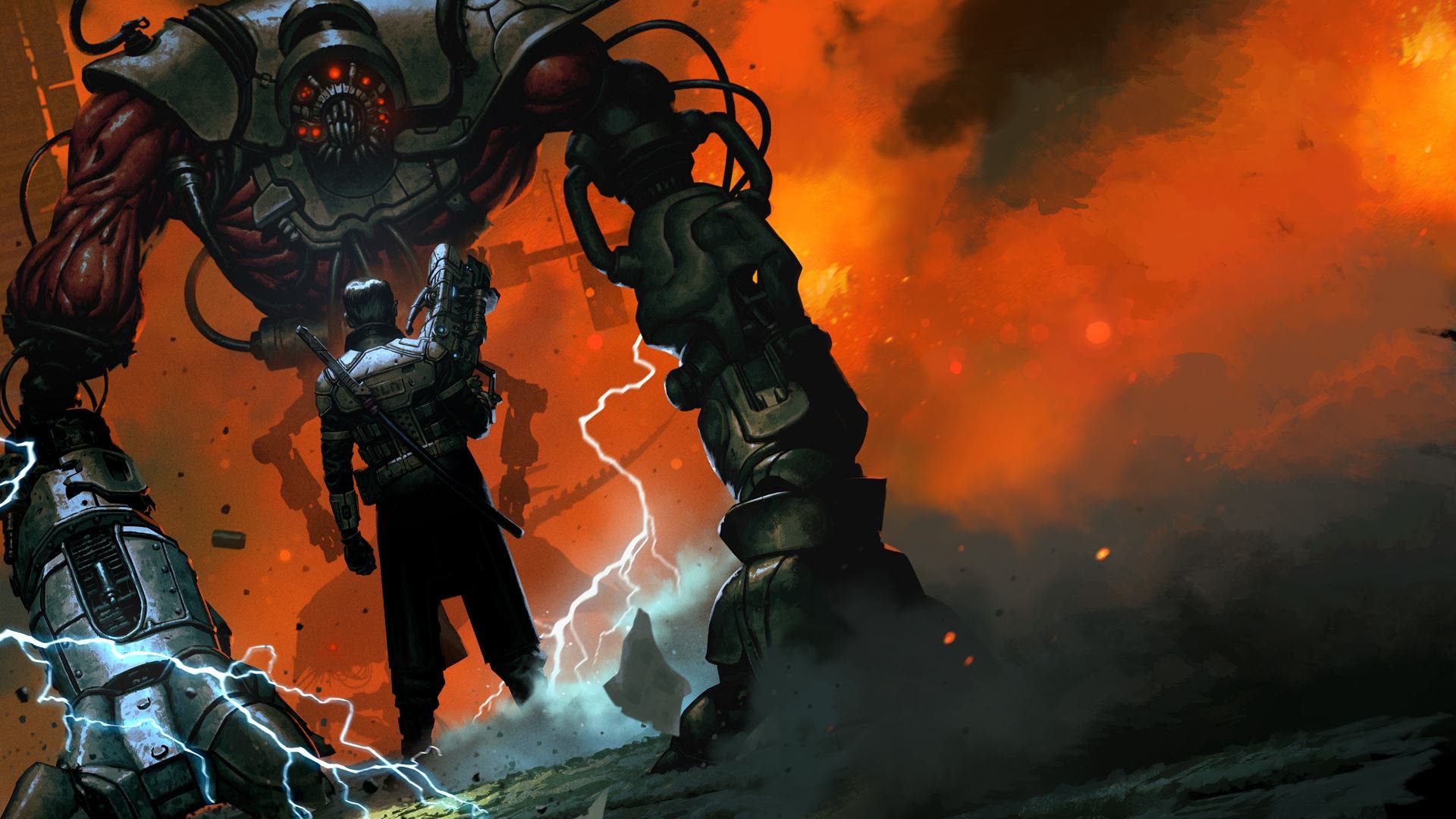 Genre: Action, Adventure

Developer: Flying Wild Hog

Publisher: Gambitious Digital Entertainment

Release Date: Jun 03, 2016

Available Platforms: Windows, Xbox One, PlayStation 4

Reviewed Platforms: Xbox One
It's hard not to mention DOOM when talking about a first person shooter today. Odd saying that as DOOM was once a game compared to all future released first person shooting games back in the 90's and we might have a resurgence of that very same mentality now. Though before DOOM went back to its roots in 2016, we had Flying Wild Hog, getting in touch with their old school shooting in 2011. Hard Reset went back to a time where shooting was mostly just that and waves of enemies, yet also jumped forward to a setting far in the future of man versus robots. Hard Reset Redux is a refined and newly released version coming out on consoles containing both the core game and the expansion together in one new package. It's it worth it? You bet your ass it is!