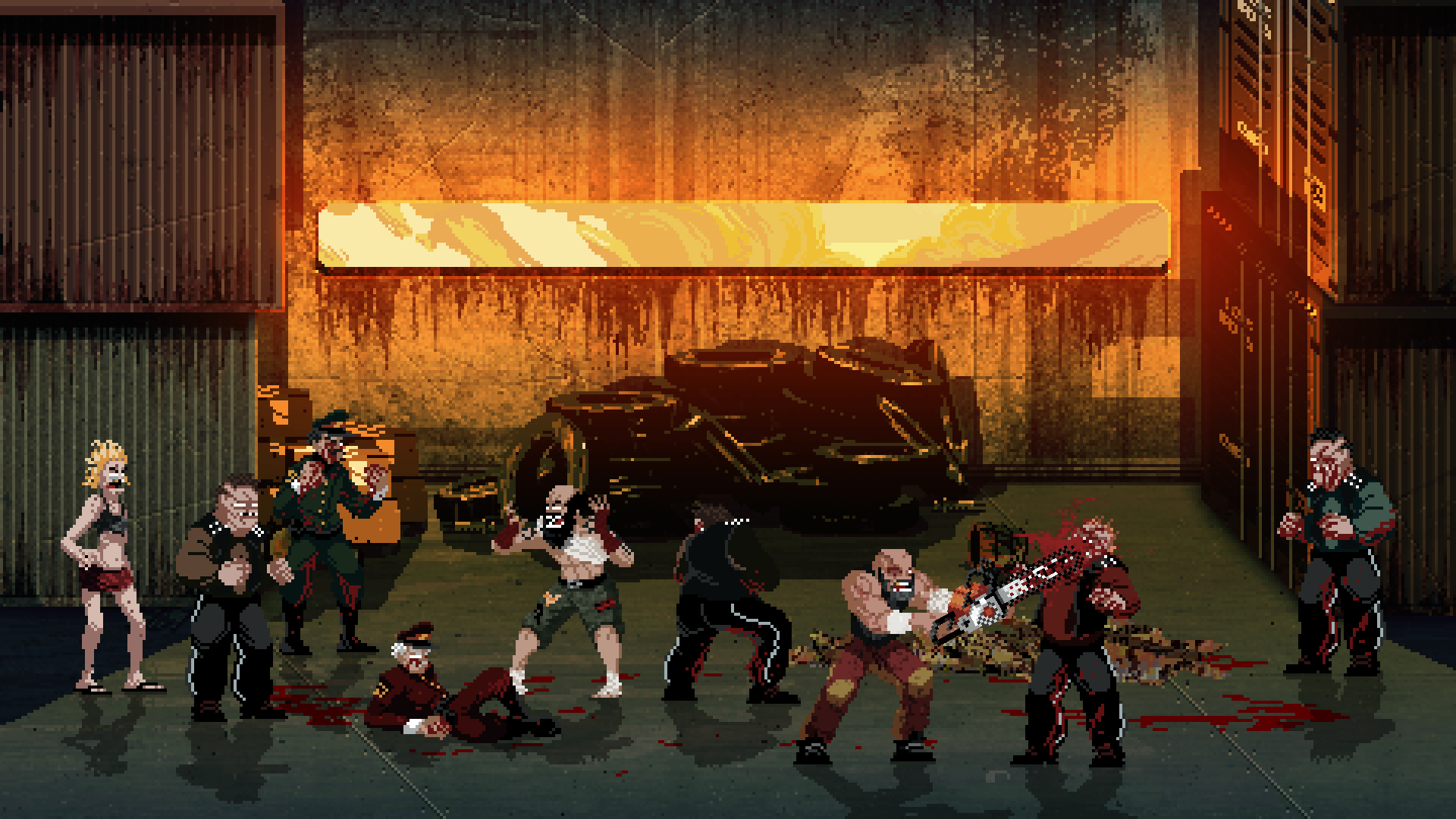 Genre: Action, Indie

Developer: Le Cartel Studio

Publisher: Devolver Digital

Release Date: Sep 05, 2016

Available Platforms: Windows, Mac, Linux

Reviewed Platforms: Windows
Mother Russia Bleeds is a brawler with a conscience, has a thirst for blood that spills like in Hotline Miami, and behaves like hyper-violent Streets of Rage. Though, Mother Russia Bleeds often makes you pause at the actions you're undertaking: injecting drugs, merciless beatdowns, and whether the cause is a just one. Le Cartel Studio have injected the side-scrolling beat'em up with a freshness that only air fresheners could provide.