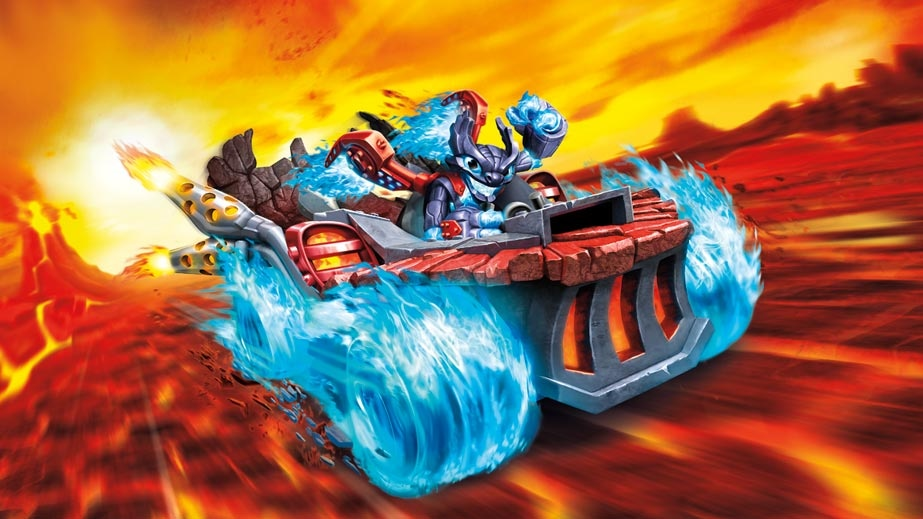 Genre: Action & Adventure

Developer: Vicarious Visions

Publisher: Activision

Release Date: Sep 20, 2015

Available Platforms: Xbox 360, Xbox One, PlayStation 3, PlayStation 4, Nintendo Wii, Nintendo Wii U, iOS, Nintendo 3DS

Reviewed Platforms: Xbox One
I didn't get a chance to play the original Skylanders games before. I knew it was a spin-off of Spyro the Dragon, involved using toys to play the game, and it just didn't catch my eye at the time. "I have to use figures on a base to play?" just rubbed me the wrong way. Some time over the last few years though, I thought I should be fair and check it out. I've decided to give the series a chance as I found myself missing colorful games, and Skylanders looked to have that in plentiful abundance. Games that gave me that classic platforming, bouncy, happy worlds feeling back during the N64 and PlayStation era. So I sat there with Skylanders SuperChargers having only played some of Giants and Swap Force. When I walked away from my time with SuperChargers, I can sum it up in few words: a lot of fun and so many smiles.