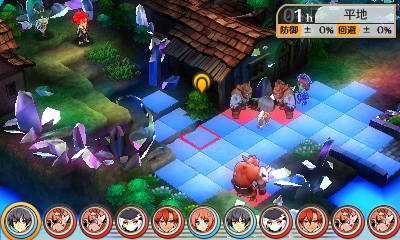 Genre: Role-playing

Developer: Imageepoch

Publisher: Atlus

Release Date: Nov 17, 2015

Available Platforms: Nintendo 3DS

Reviewed Platforms: Nintendo 3DS
Strategy, turned based RPGs have not been the role playing preference for me growing up. I enjoyed games in the genre that allowed exploration and fighting. SRPGS usually required more flow with building characters and fighting strategies and it was something I felt overwhelmed with. Fast forward to years later and I couldn't be happier with them. Now seeing as this is the final game release by Imageepoch, I had to give it a whirl and it's thankfully a great, albeit familiar RPG to end on a high note.