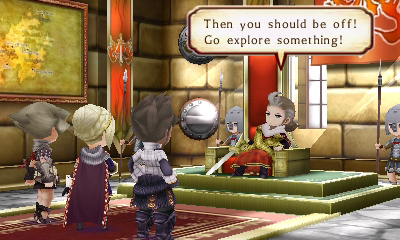 Genre: RPG

Developer: Furyu, Grezzo

Publisher: ATLUS

Release Date: Oct 13, 2015

Available Platforms: Nintendo 3DS

Reviewed Platforms: Nintendo 3DS
When a new roleplaying games comes out, if it has a certain style or charm to it from a visual standpoint, that is usually enough to get me to play it. Roleplaying games encompass a huge part of my childhood and always bring back fond memories, along with new ones created.  The Legend of Legacy has solid art design and a fantastic looking world, but these things along don't always make a game great.