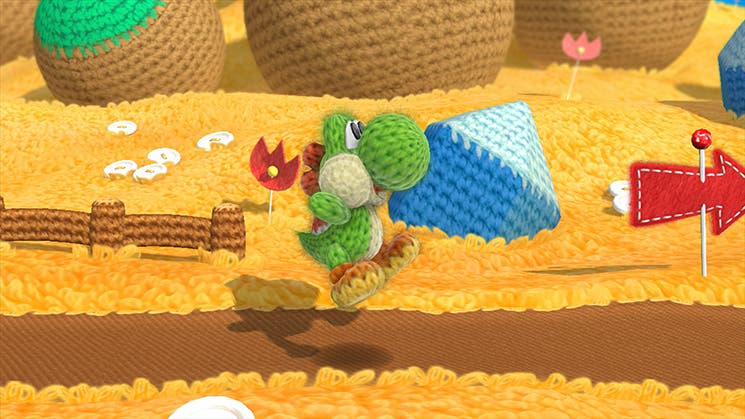 Genre: Platformer

Developer: Good-Feel

Publisher: Nintendo

Release Date: Oct 16, 2015

Available Platforms: Nintendo Wii U

Reviewed Platforms: Nintendo Wii U
If you had asked me as a young boy if I ever thought Yoshi would have a ton of games after his debut in Super Mario World, I'd have said you're crazy. Don't get me wrong, Yoshi is arguably the best side-kick Mario has ever had in the main series and cute to boot. Now years later and many games under his belt, Yoshi returns and in a whole new, yet familiar way. Made of yarn and looking for his friends, this game can quite possible have you in stitches, in all the right ways.