I love motocross games. I love the ones that let you perform tricks, the ones that let you race, and the ones that let you do both. Examples of my favorites include Motocross Madness and the MX vs ATV series. What I don't love, is MXGP: The Official Motocross Videogame. The technical racing is the highlight, but is marred by everything else around it to be an uninspired racing game. This is a problem when motocross is an extreme sport, there's nothing extreme about this – Well, maybe extreme boredom.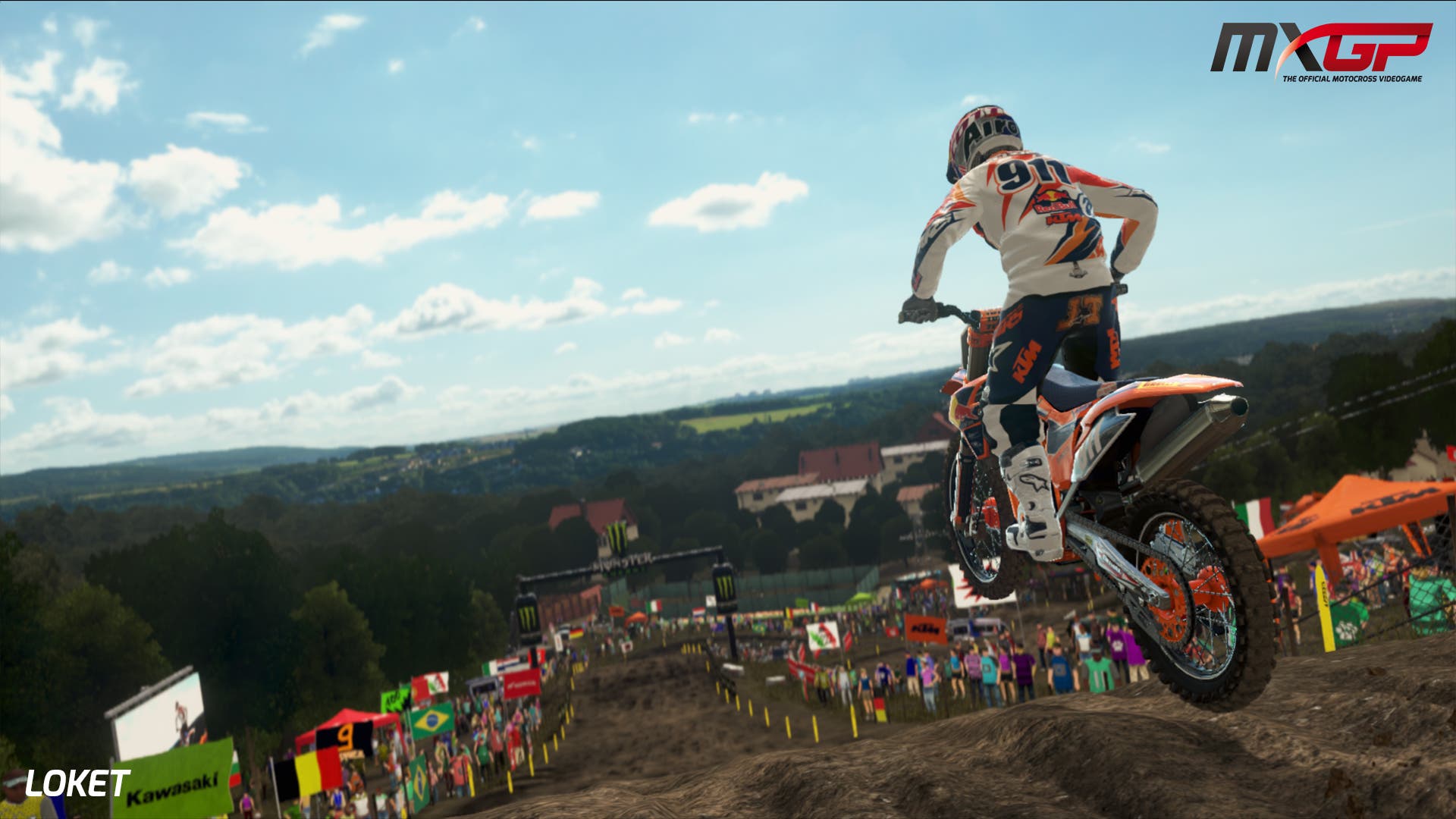 MXGP already saw a release on Xbox 360, PlayStation 3, and PC earlier this year. But the PlayStation 4 version features additional tracks, and "improved visuals". I use that in quotes, because the game does not look good, or even perform well on the new console. While graphics should not be a dealbreaker, it just looks like a game out-of-time.
The tutorials that are supposed to teach you how to play are only videos, and not any sort of in-game training. This is pretty disappointing for any way to give any real application to learning how to play. Luckily it is pretty easy to pickup and play, but having videos depicting it, is still not the way to go.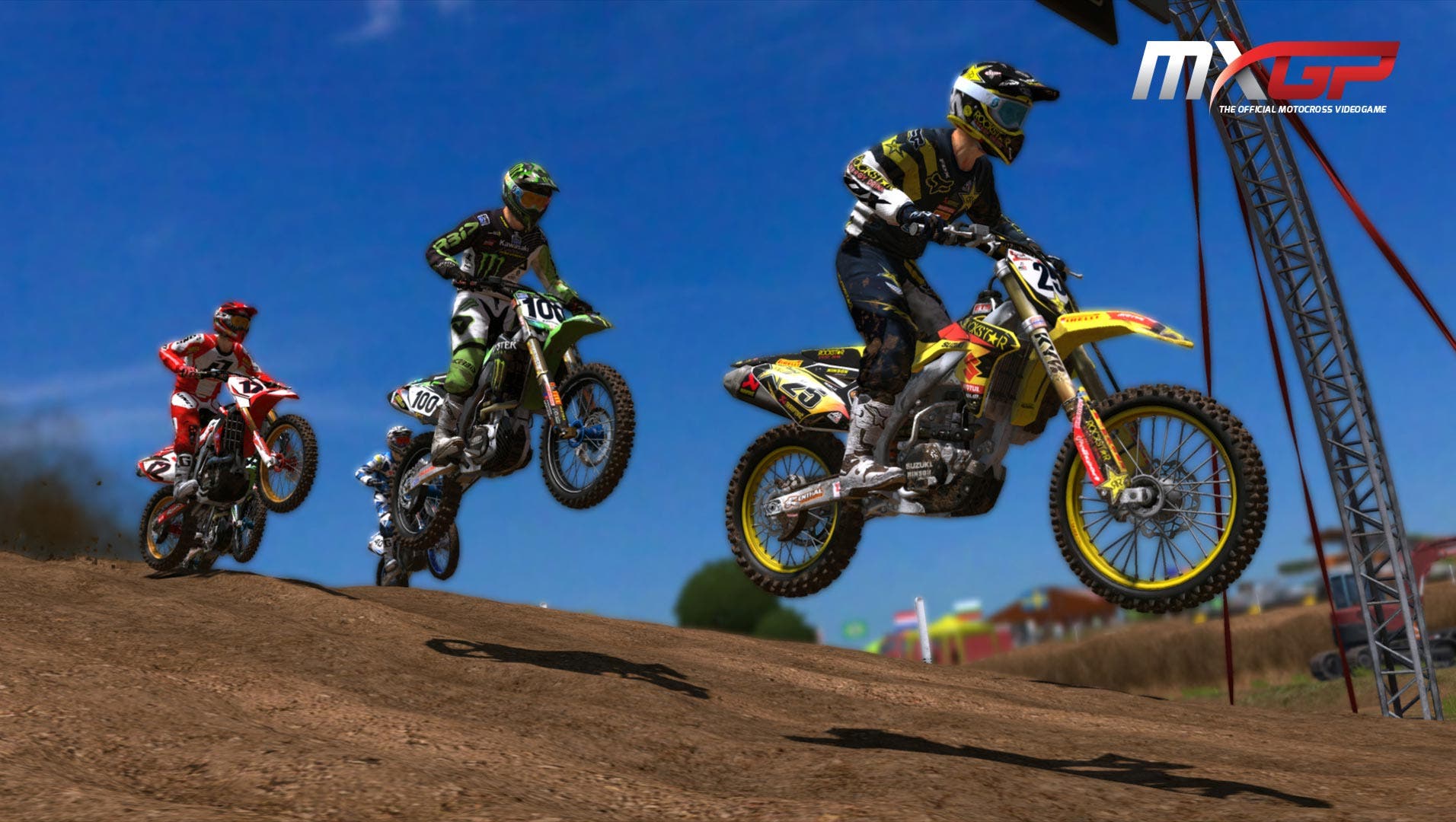 The big, defining feature that I really enjoyed is that the rider and the bike work independently of one another. You can adjust the bike's angle with the left stick, and the rider with the right stick. This has been done before, notably with the MX vs ATV series, but it works well here too. For example, taking a sharp turn by turning the bike to the left and the right stick to the right creates balance so that you don't plant your rider into the dirt.
But should that happen, there's no mechanical or even visual damage that happens to you or your bike. Your body just ragdolls and you're quickly reset onto the track. If and when you fall, the other riders have no conscious or awareness to you being down, in that they carefully avoid you. The pack will instead just run you over until you respawn.
All of the modes you expecting a racing game to have is all there: instant race, championships, multiplayer, and a lengthy career mode. The career mode is really weird, and off-putting. You create your rider from a series of portraits, that are seemingly just the developers posing for the various roles of riders and coaches.
Your hub for all career things is in a trailer, where you can check your computer to read emails and check your follower status. It's busywork and complete nonsense. It's fake social media that's included just adds nothing to the game.
The career allows you to take practice runs to learn the track, then qualify, and then proceed to the actual race. This I really enjoyed, and adds a simulation aspect of feeling like a true "Race Weekend". The races themselves with the AI, does not feel good due to being so incredibly easy to dominate each race. Even tweaking the settings against your favor, is just too easy.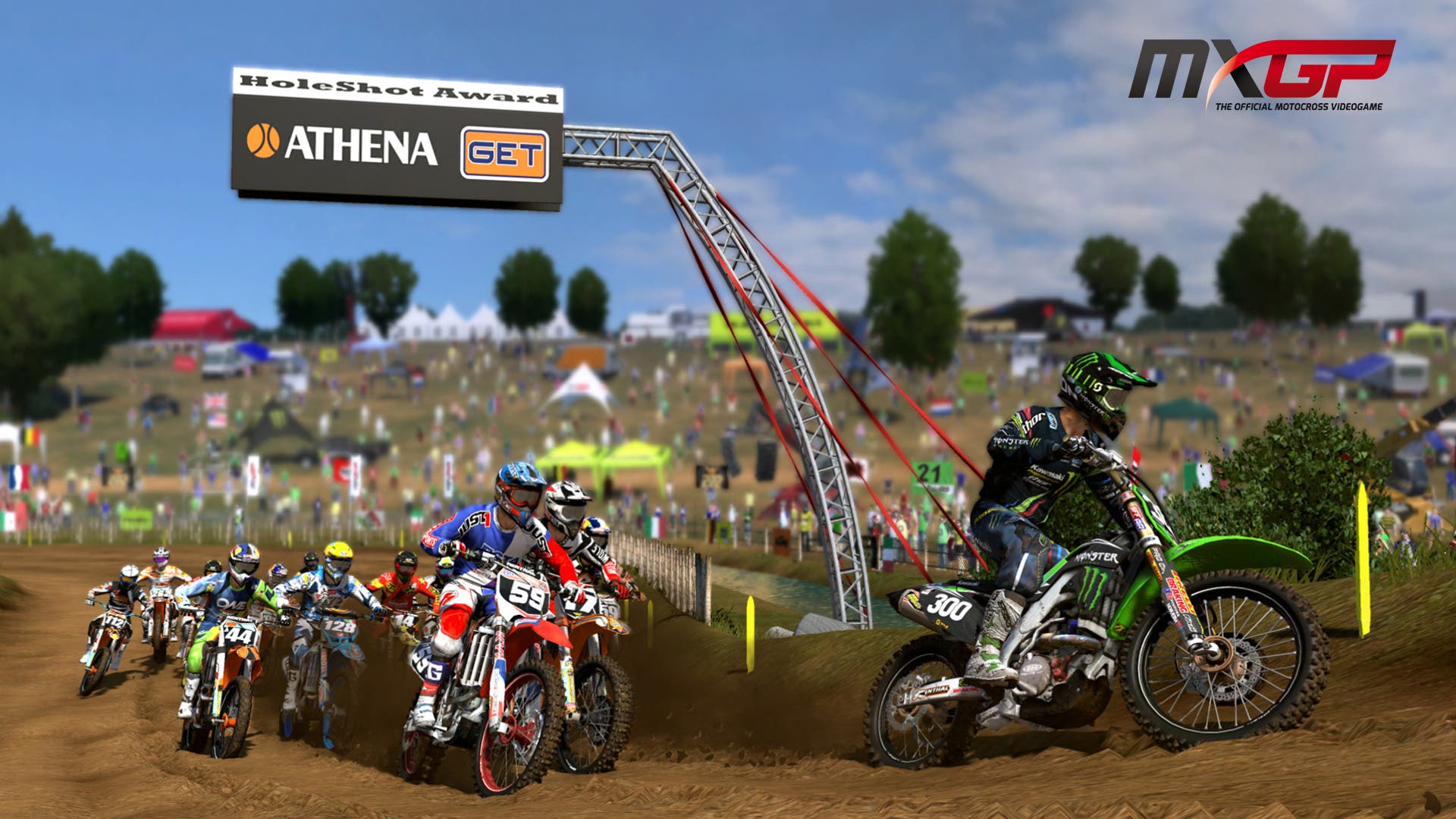 The game runs terribly. I can't speak to the resolution, but it does not appear to be 1080p, and the framerate can barely hold 30fps while racing. Alternate cameras allow for a first-person view, which is incredibly immersive. But a word of caution, you might want to take a Dramamine beforehand, as it's very disorienting and jerky in this view. This could be attributed to the poor framerate.
There's a distinct feeling of loneliness. There aren't any announcers calling the action, your coach doesn't get on the radio to give you any good details, and there's no race music.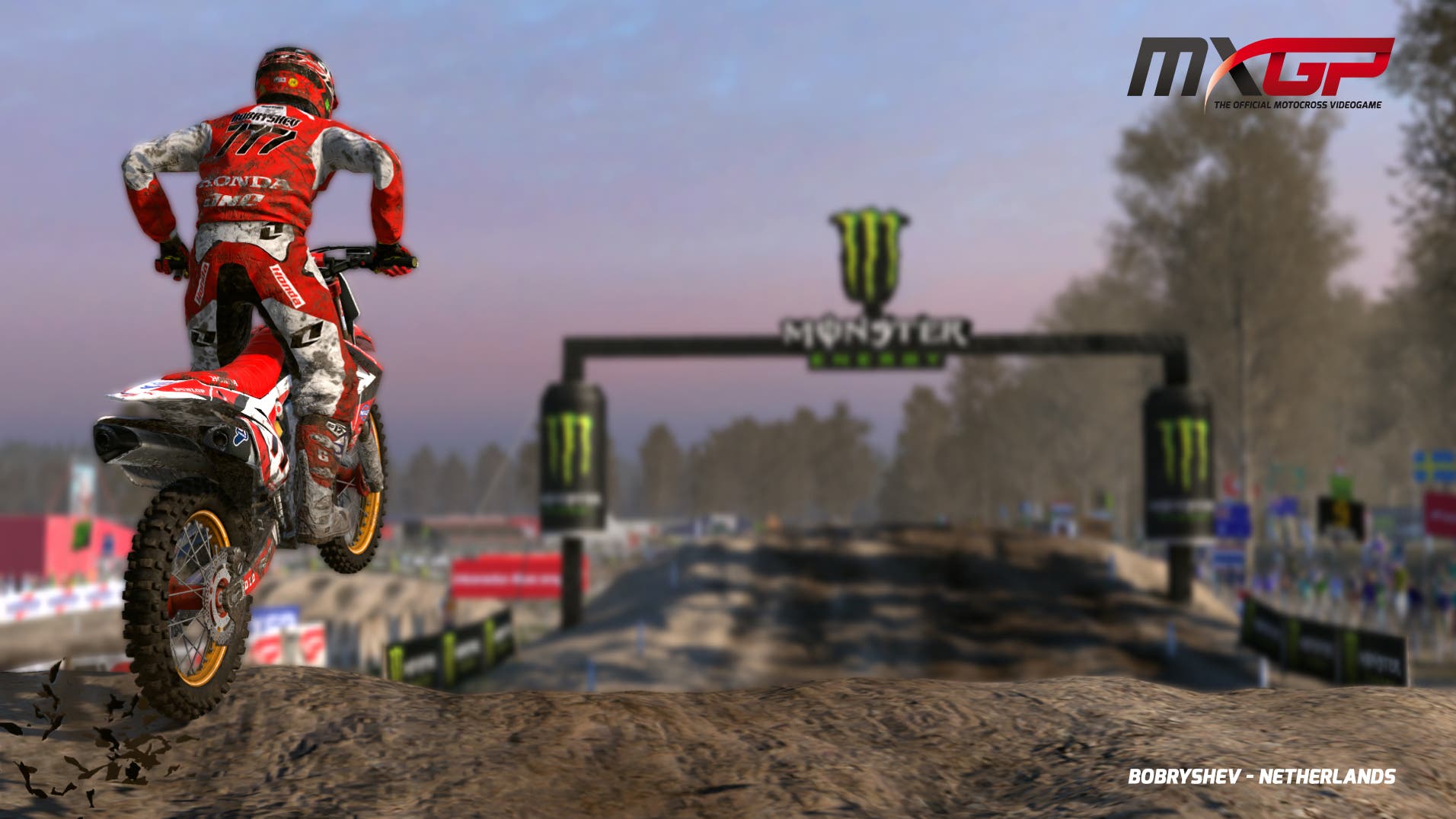 MXGP: The Official Motocross Videogame is very sterile in terms of presentation. It's not a bad game in terms of functionality, but it isn't one I would call "fun". I felt like every race was a chore, and never excited for anything even when winning because the competition was too lax. It's fake social media presence is nonsense. If it wasn't for the quality in controlling your racer and bike independently, there would be no redeeming values. But I do feel the core racing is barely enough, and longtime motocross fans should wait for a price drop before picking this one up.
A PlayStation 4 code was provided by BANDAI NAMCO for review purposes