The fifth expansion to Europa Universalis IV comes El Dorado, an essential expansion. This is not a statement about how it should have been included in the original release, but rather, it adds so much to the game that you didn't know you wanted. The new nations and nation designer become pleasant surprises that will demand so much of your time.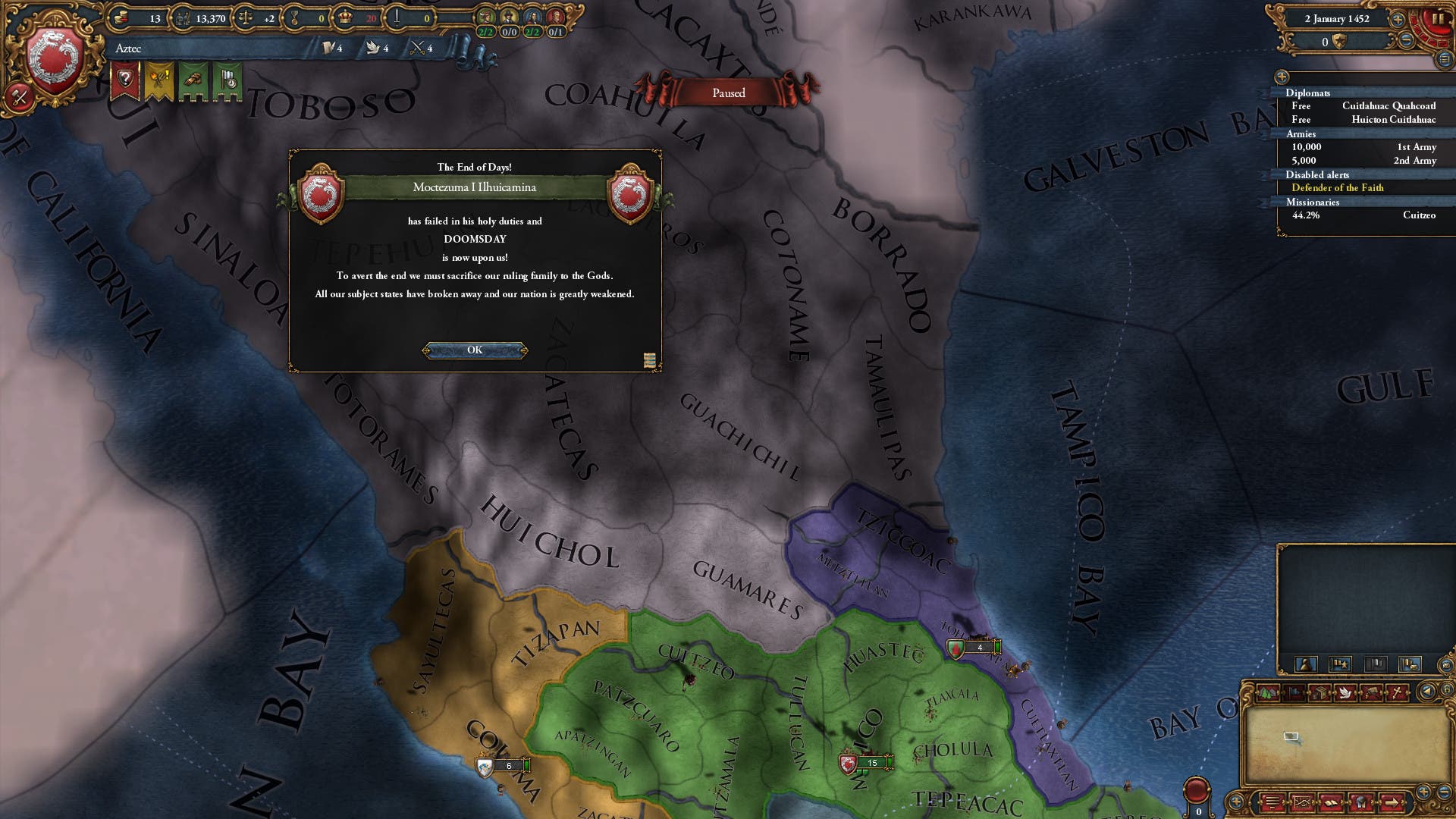 El Dorado expands the visibility of the world by tapping into the mythologies within Central and South America. There are ties with Conquest of Paradise, as it is focused on exploring. In this, the Nahuatl, Inti and Mayan are all represented with bloody sacrifices in tact. Trade even gets a boom allowing for privateers to attack your fleets as they work their course. Though what goes around, comes around, with the right technology you can hunt the pirates down yourself.
Once you've got yourself some conquistadors, you can send them on the hunt to find the legendary Seven Cities of Gold, or the fabled Fountain of Youth. Playing as the Aztecs were a highlight. The "Doom", often surfaces that must be deferred on a regular basis. If the "Doom" rises to its peak, stability crumbles and you must perform a blood sacrifice within your own household. It can be avoided, and it isn't inevitable, but it is a mighty juggling act. But Europa Universalis IV hasn't offered such great gameplay and tension while managing everything else before. It's truly exciting, alongside the thematic changes for the soundtrack for playing the new countries.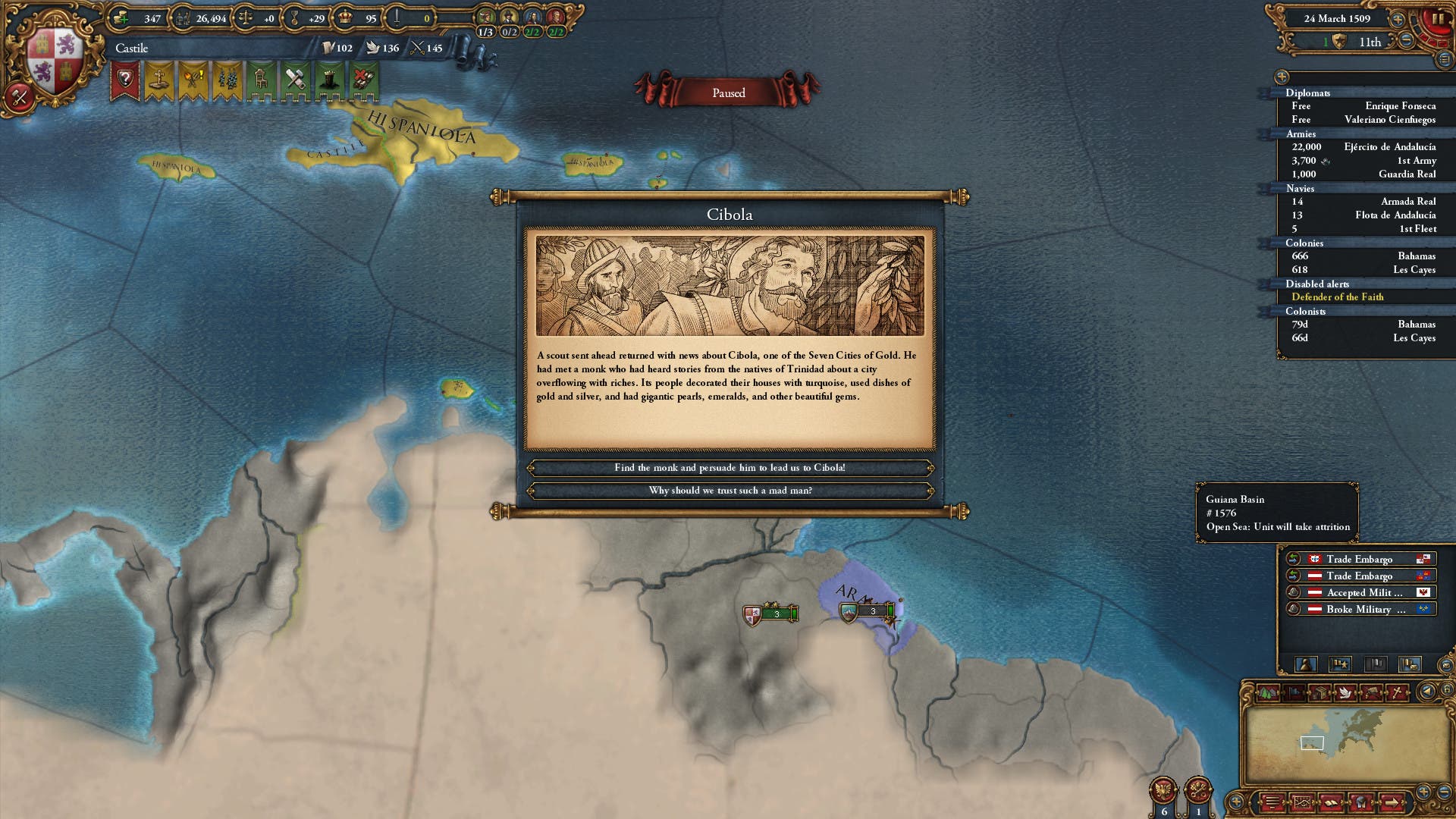 El Dorado's most pleasing and least talked about feature (given it isn't the focus of this expansion, given the title), is the nation designer. It allows for creating wholly unique situations that are completely devoid of historical relevance, but is no less entertaining. The designer allowed me to create my own names, affiliations with religion, leaders, their successors, and even nation colors for the map display. As such, I spent far too long creating the nations of Xbox and PlayStation and seeing how they would thrive and survive in the New World.
It's obviously worth noting that the designer has limitations from creating suppressible nations that cannot be stopped. Depending on difficulty, the number of points you're given are factored in. And you are able to invest in things like stability, naval power, army power, and trade. While you could leave things at default for added hardship, it'd be a waste to let those points go for anything other than customization to try to beat the odds.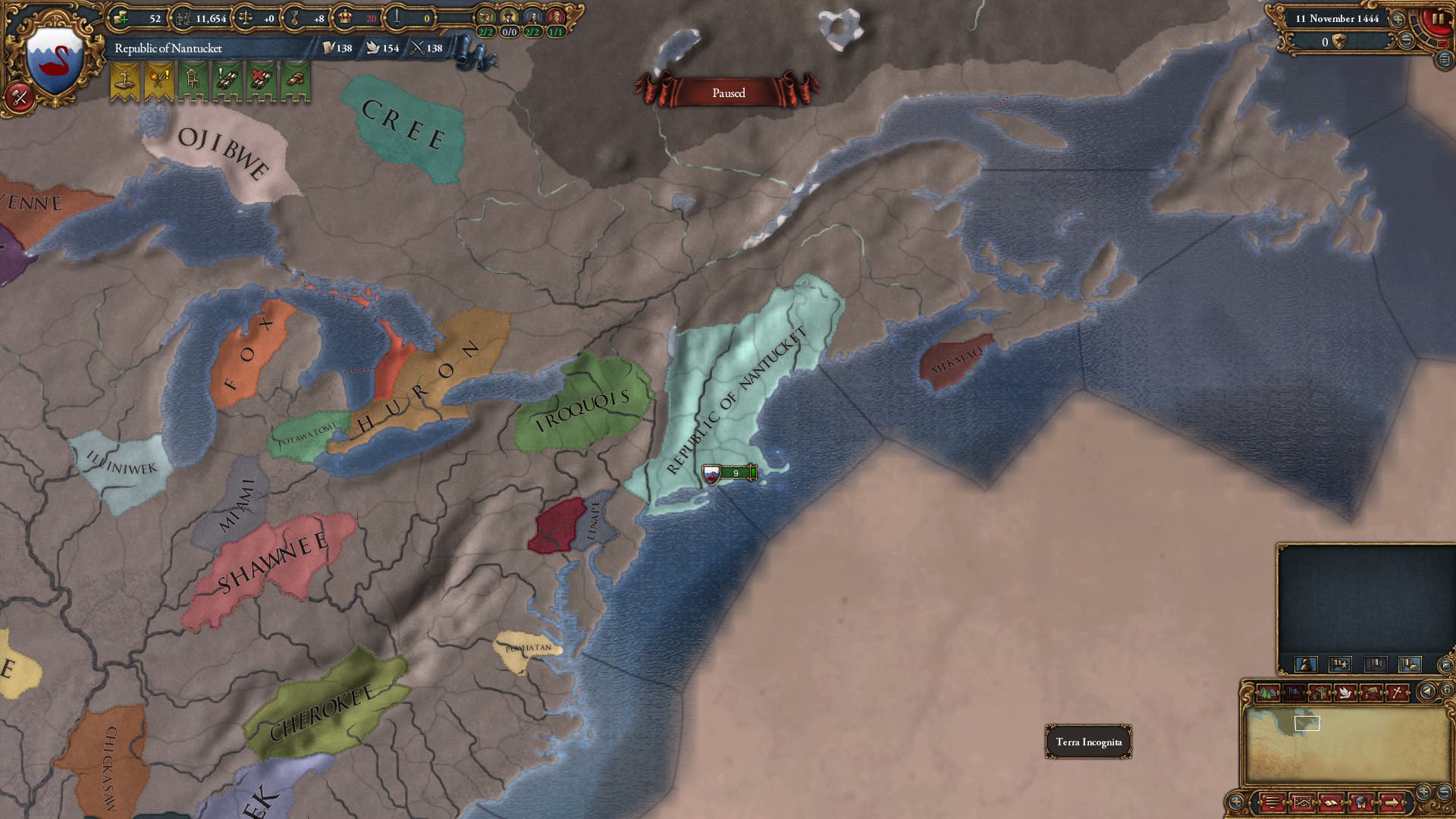 The further straying away from Europe is an interesting one for Europa Universalis IV, one that takes a lot of liberties, but it is a welcomed one. This expansion doesn't come recommended for newcomers, simply for the high-level of knowledge required to use the content efficiently. The name is El Dorado, where the goal is to reach the Seven Cities of Gold, but the actual gold lies in within the Nation Designer that ends up stealing the spotlight in this expansion.
A Steam code was provided by Paradox Interactive for review purposes