Tenda Technology's AC15 router has not only impressed, but has surpassed my expectations and is incredibly affordable without any notable compromises to the technology of being a dual-band AC1900 router, which has an output of 1 gigabit per second throughput. The 802.11ac wireless network band has been around for a couple of years, but the routers available have been priced very much on the high side, more than the typical consumer is used to. Tenda Technology may not be a household name, but it will be one you remember.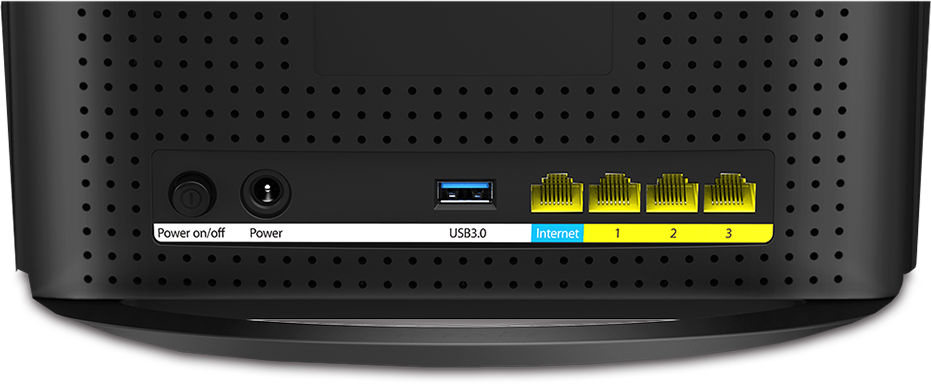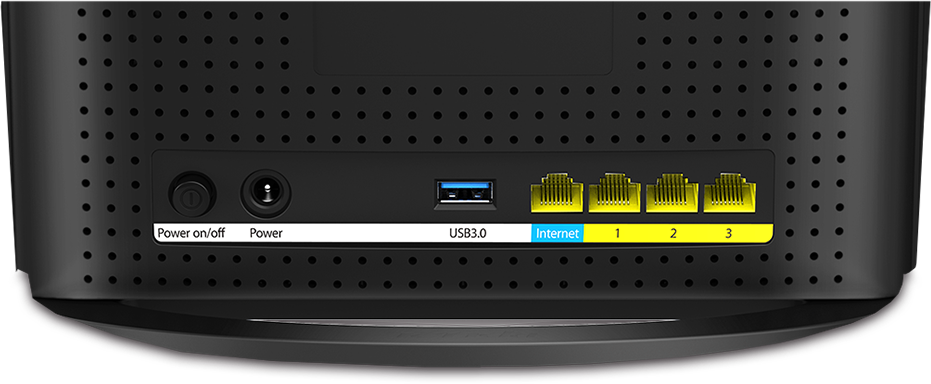 A lot of devices now support 802.11ac, and you'll see a lot of router manufacturers with their different versions: AC1750, AC1900, AC3200, etc. Tenda's AC15 uses AC1900 which does up to 600Mbps over a 2.4Ghz channel, and up to 1300Mbps on a 5Ghz channel, giving a total speed of up to 1900Mbps. The Tenda AC15 also boasts a Broadcom dual-core processor with DDR3 memory. What this means is, no matter what devices are occupying your network and running on it, it will have more than enough CPU and RAM to handle any task that gets thrown its way. The technology here also includes Beamforming+, which  the antennas will beam the signal in a direction, rather than a circular range to pick up the signal. Those who use Ethernet ports might be a bit disappointed to learn that the Tenda AC15 only has 3 ports for devices, and 1 port that connects to the router. It's an odd choice as most routers have 4 ports for devices, generally.
I'd be remiss if I didn't mention the NETGEAR Nighthawk AC1900 and Asus RT-AC68U routers, both of which are AC1900 routers that use 802.11ac, which can be perceived as competitors. Both routers come in at $199 each, which is about $70 less than the pricing for Tenda's AC15. There's certainly some concern about spending the money on brands you know, but Tenda has absolutely proven their worth in quality construction, design, use of the technology, and affordability for a reliable product. Should anything go wrong, there is a 1-year warranty to cover you.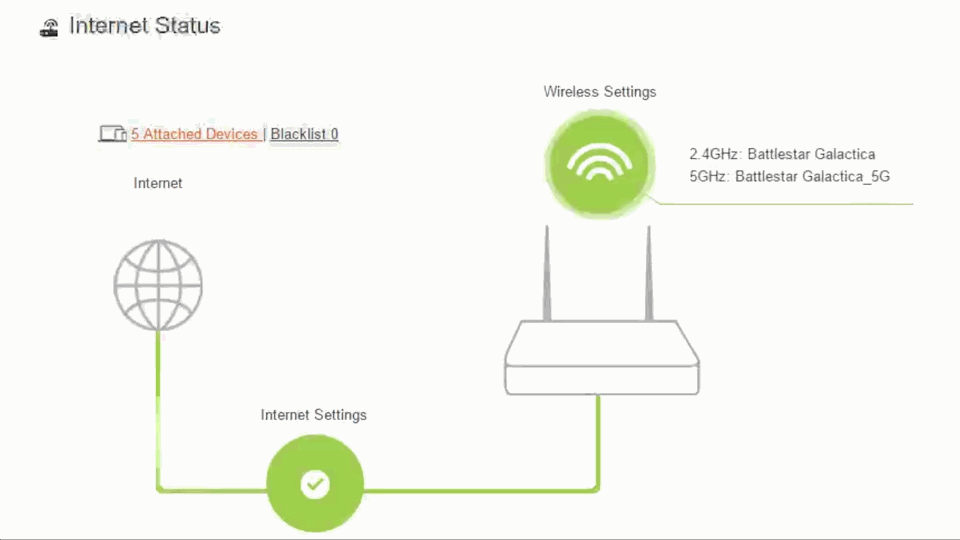 In a shift from typing in an IP address, you can now access routers by name, and by going to tendawifi.com, I was able to experience the Tenda UI for the first time. At the start, you're presented with Internet Status which is a great overview of showing if you're connected to the network and/or internet. It also shows all the devices connected currently by device name so that you can quickly identify it. And with a quick click, you can blacklist any device you don't recognize so it no longer utilizes your bandwidth unnecessarily. You can modify the Internet Settings to be Static, DHCP, or PPPoE based on your preference. Wireless Settings allow you to set the name of your network, whether it should be visible or not, as well as setting the passwords to be different from the 2.4GHz and 5GHz channels. You can also set schedules of the WiFi on when you want it to be active or not. It also gives you quick access to setting WPS as you desire. The Guest settings here are pretty standard, but no doubt easy to set. If you're power conscious, you can turn on a power saving mode to conserve energy. The Tenda AC15 supports USB 3.0 and will let you do File Sharing, DLNA, Printer Services. There's only one USB port, but it does the job well. There's also an option to enable a local VPN to enable a more secure network for those who are connected to it.
In the Advanced Settings, you set more specific controls and limitations across devices, or turn off LEDs if they become too bothersome. There's also Parental Controls for more finite controls such as setting days, times, and website limitations. You can also set bandwidth limitations on specific devices currently on the network. Finally, System Settings show you System Status, you can check for new firmware versions, which during the almost two-week period of this review, there were none. It was nice that upon getting the router, it wasn't outdated by the time I plugged it in. You can also remote reboot from here without having to physically do so.
The Tenda AC15's controls across Advanced and System Settings are on-par with older and current routers, but it has some new features I haven't seen, especially with the level of control in specific settings. If you are using this in a small business or in a medium-to-large home, this is the perfect way to take control of your home network in easy-to-use ways. It's one of the best looking web UI and UX I've seen for a router in a long time.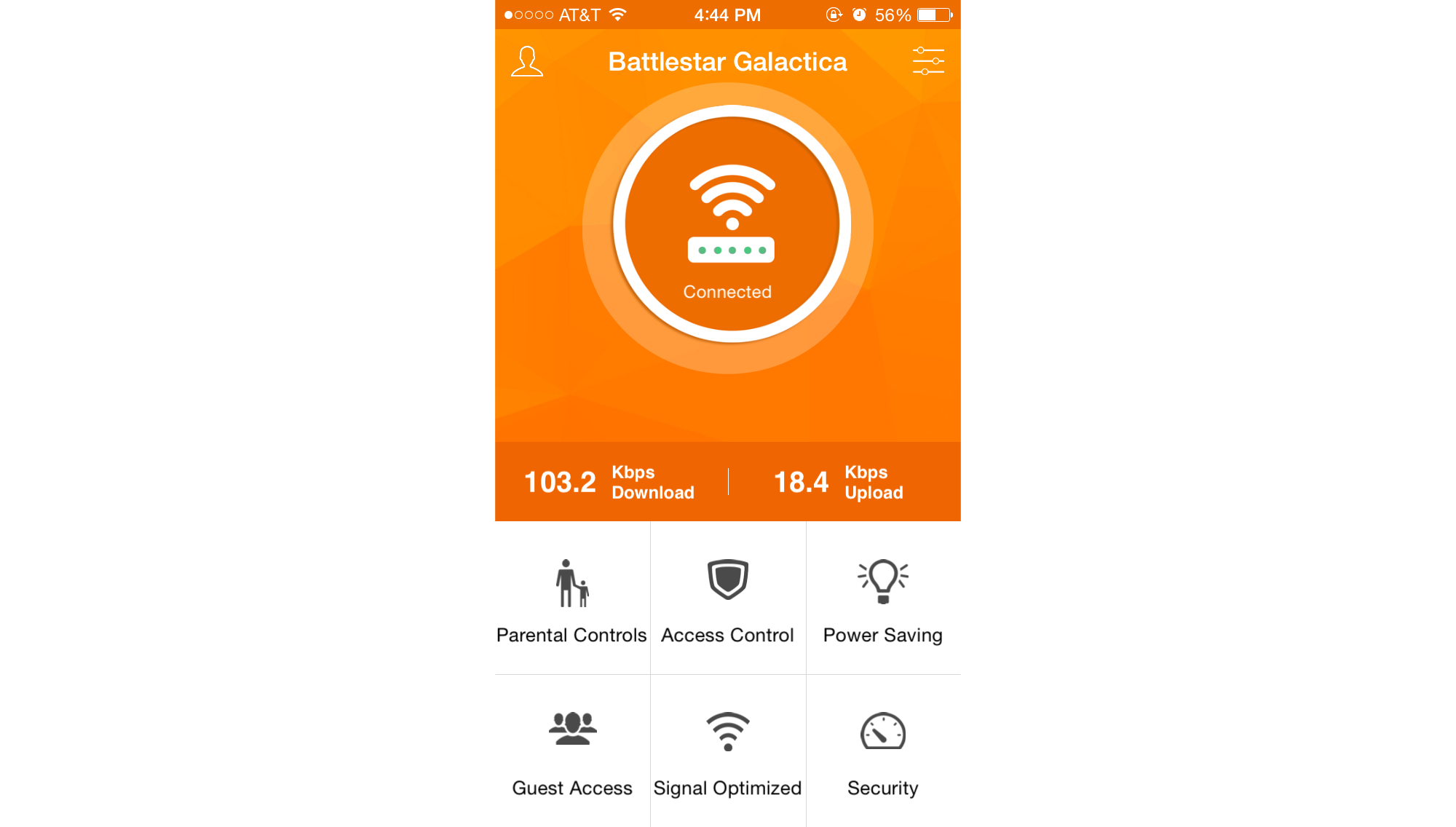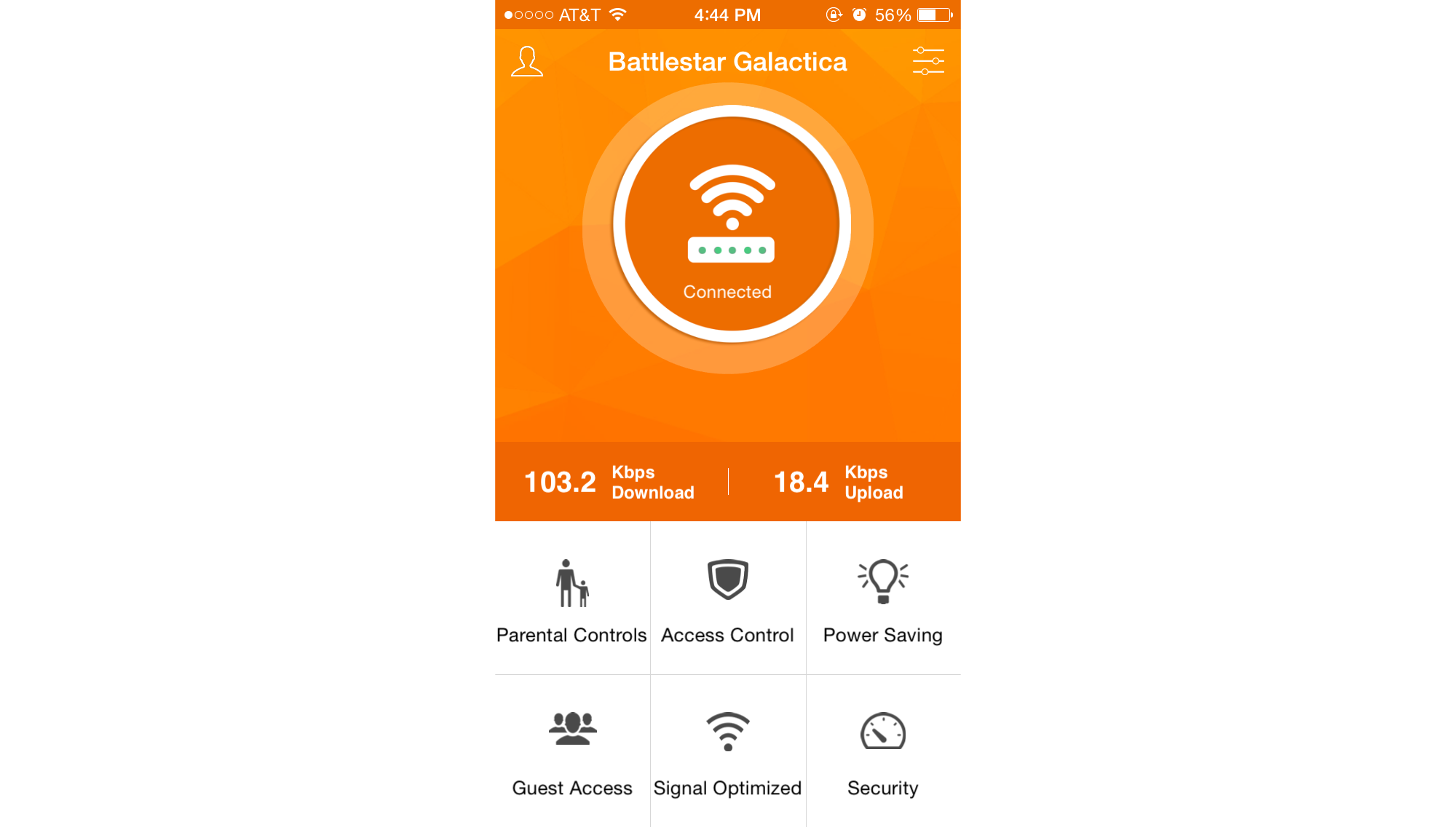 There's also a Tenda WiFi app. I have an iPhone (and as such, the Android version was not tested for this review). Upon loading up the app, I'm instantly shown that I'm connected to the internet and that the router is humming along. It shows me real-time statistics of download rates and upload rates being processed. I have a shortcut to Parental Controls which does all of the same things I can do on TendaWifi.com. Access Control allows me to do the same as the website, and instantly block any device as I see fit. The Power Saving section is combined from the website, allowing me to set the LEDs on or off, a WiFi schedule, and when to wake-up the router (if it powers down). I'm also able to remotely enable or disable Guest Access. I can even optimize the channels if they aren't performing at its best, which it will tell you. Mine were already optimized, showing me in the green and I didn't have to make any adjustments. The Signal Strength is already at maximum, but if your reach goes too far, you can lower it with a slider and save it. Lastly, the Security section scans your router's settings, and lets you know whether your login password, and WiFi password are secure, if there's been no DNS hijacking, and if there's been no DDos or flood attacks. There is an option off the main menu to do cloud management if you're away from home.
As far as functionality goes, that's about it. It doesn't do as much as the website does, but it does all of the important tasks you'd want to be able to control from a mobile device. Across the website and app, there's likely more options than you know what to do with. But the important thing is that the options exist for you to make almost any kind of adjustment you may need, from a computer or within the app.
I have Comcast XFINITY as my ISP, and my current plan is to get 105Mbps from them. These tests were done over an Ethernet (CAT5e) connection, and the results were an absolute improvement over my old 802.11n router. Playing games on PC and PlayStation 4, I was able to see lower ping times in multiplayer matches, faster download speeds, and overall improved connections to websites.
For these tests, I was connected to each of the wireless networks, old and new over the 5GHz channel.

I used LAN Speed Test version 3.5.0 to test file transfers to and from a USB drive plugged in to each router. I had successful throughput tests among Average, Maximum, and Minimum testing. They all took less than 5 seconds each, and the results are stunning. Having the Tenda AC15 absolutely showed improvement in every single aspect of the test. If you do file transfers within a network, you'll be blown away by the unthrottled bandwidth here.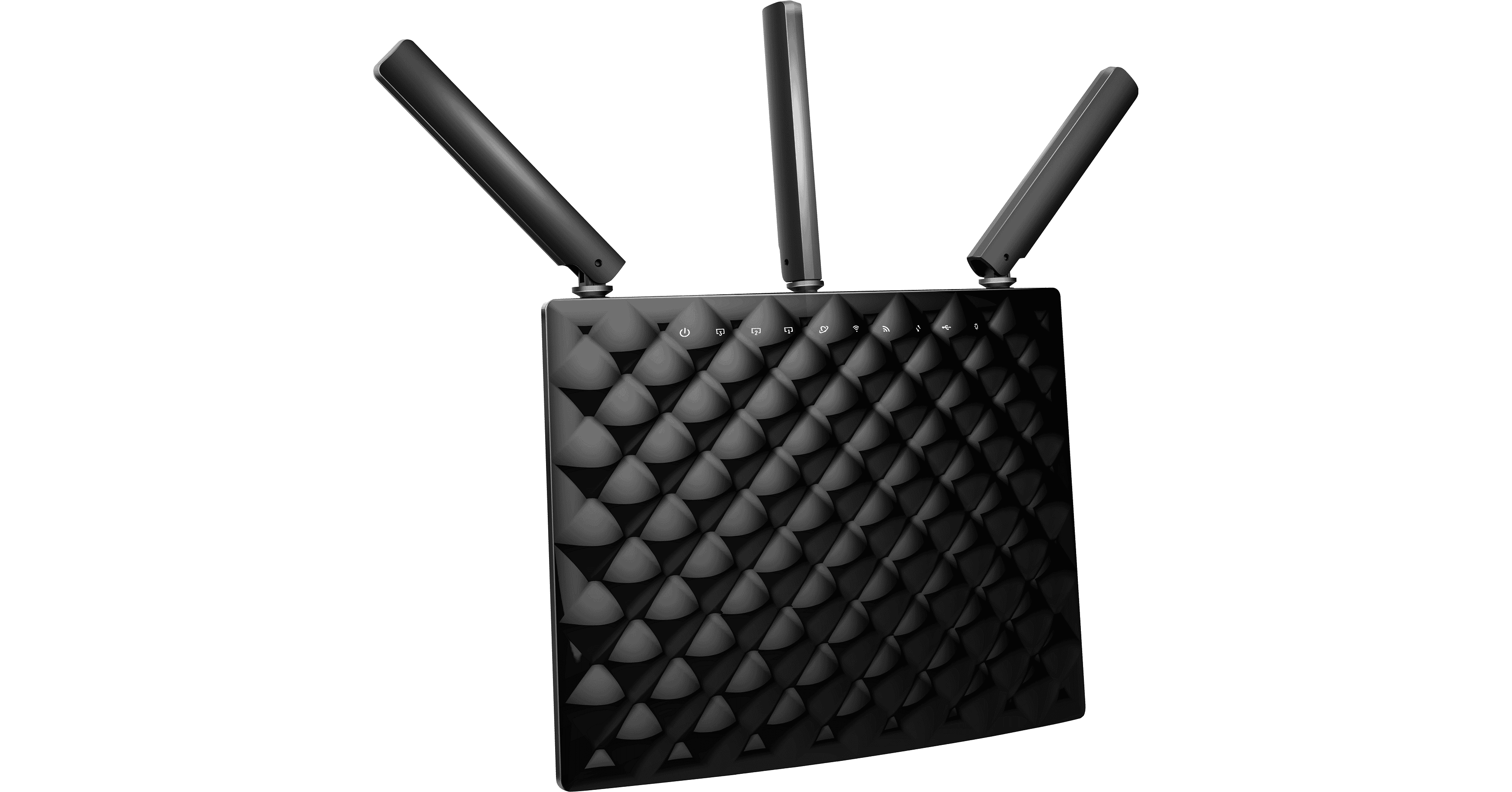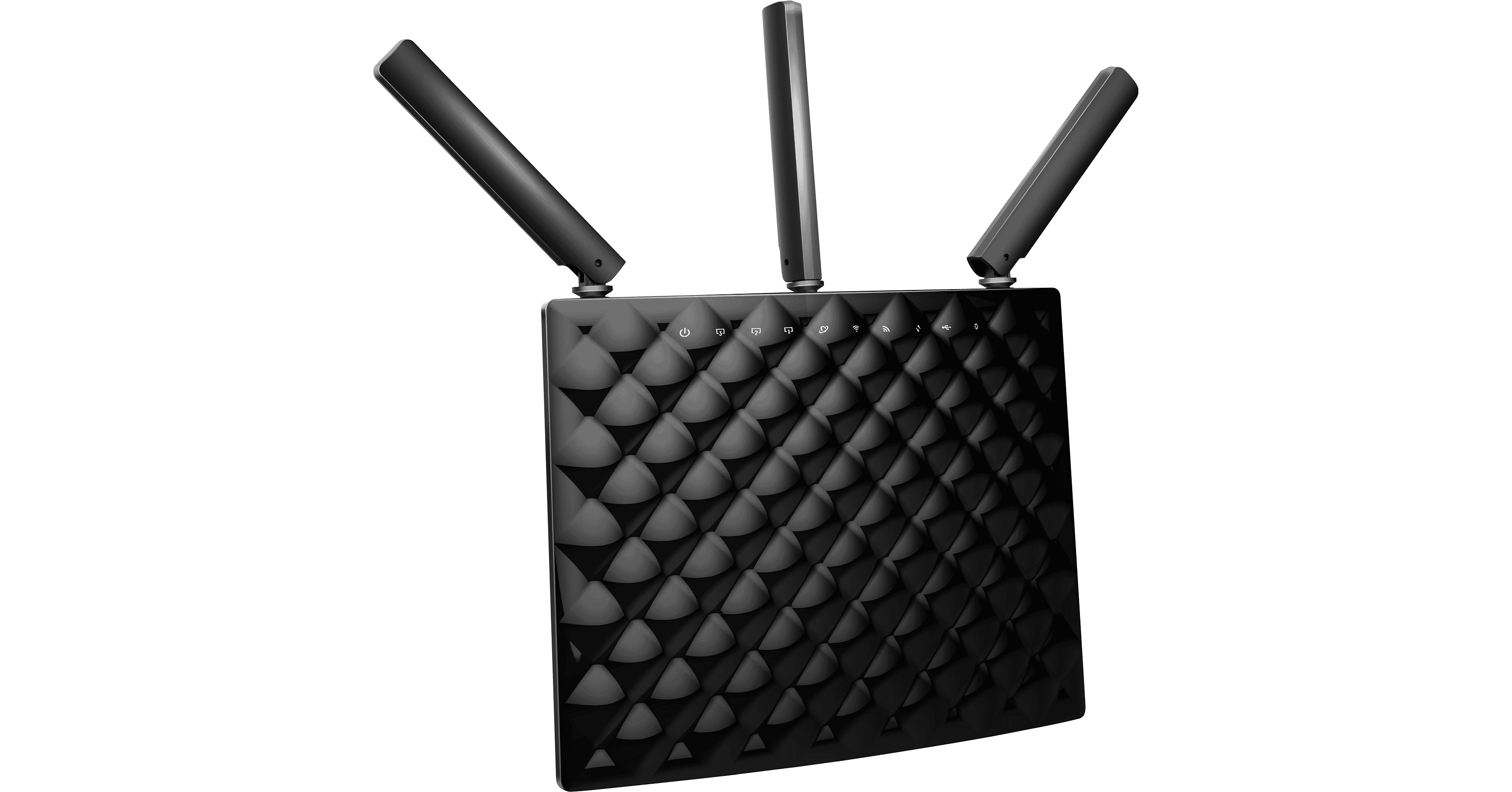 The Tenda AC15 is a large router. This is a router that will no doubt need a lot of horizontal and vertical space to fit. This luckily can be wall-mounted if need be. It has to accomodate the aforementioned CPU, RAM, and be able to expel any heat it generates evenly. The front of the Tenda AC15's soft, bumpy surface is a statement. It's there for you to stop and look at it when you see it on shelves, urging you to learn more about it. There's three antennas automatically connected to the router, and cannot be removed. Though, these can be angled in any direction, with a satisfying click in specific angles. Unfortunately, the antennas feel flimsy, as one of them doesn't fully lock into place anymore.
The router comes with a sticker of the Router's display name and password which helps get you connected immediately, with no fumbling through manuals or hard to find bits of information. The aforementioned USB functionality is great whether you want to use a connected printer, or as a file share throughout the network. The plug n' play design of the Tenda AC15 cuts down on a lot of time, and lets you just get going with minimal interference.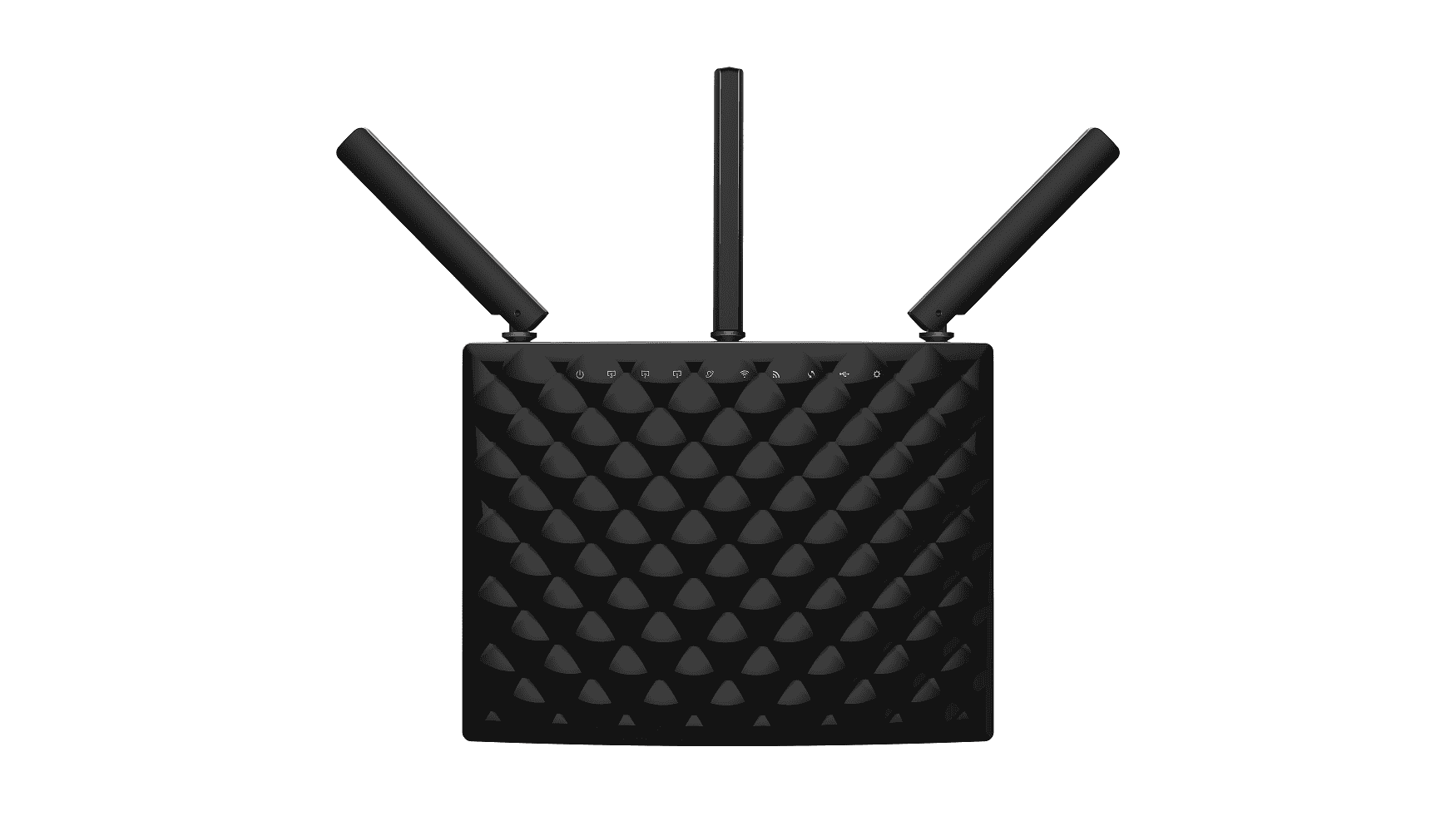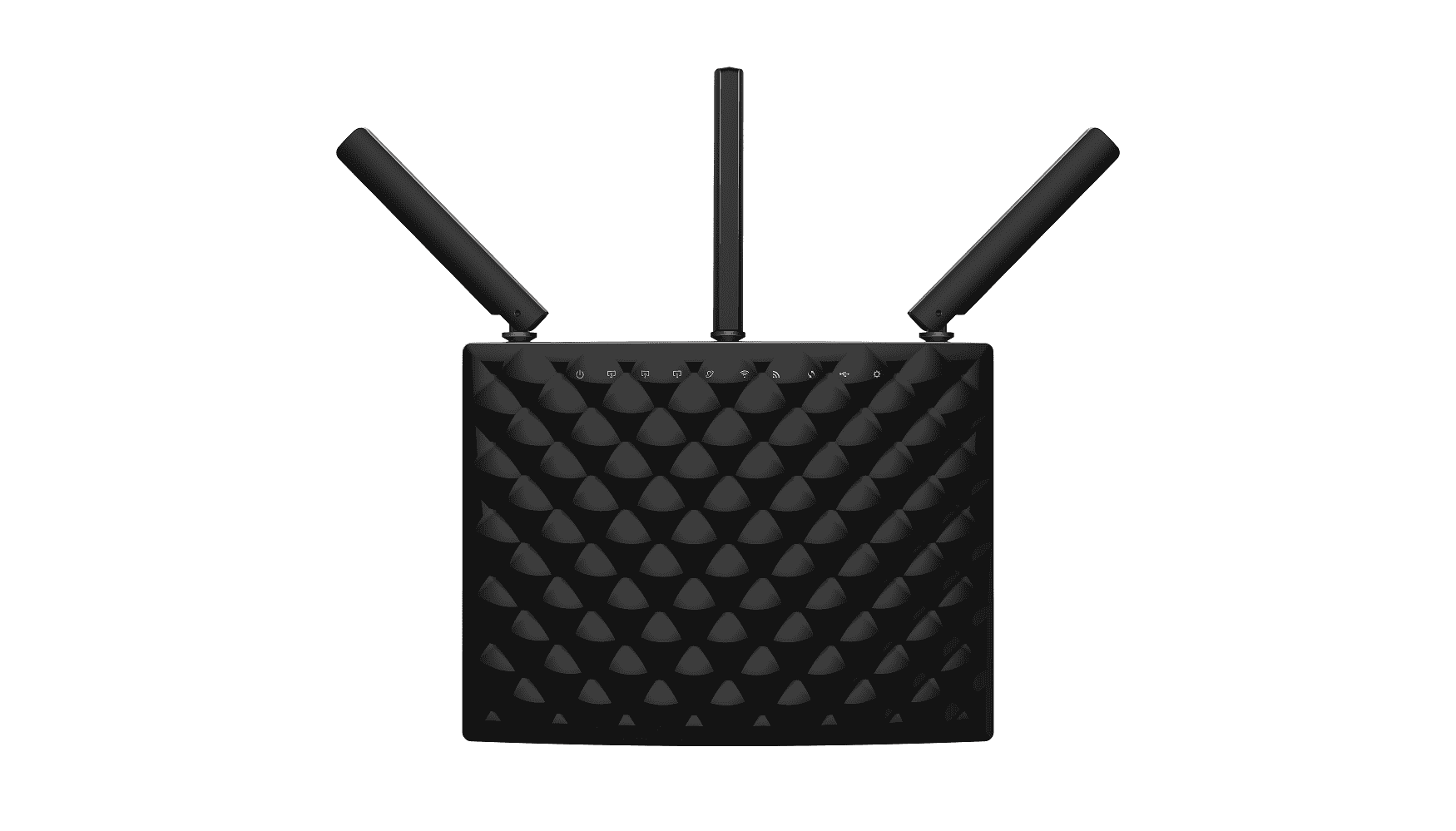 Between the app, the web browser functionality, and capabilities of the Tenda AC15, this is an easy recommendation to give. I can't compare it to its competitors, the NETGEAR Nighthawk AC1900 and Asus RT-AC68U for having not actually used or reviewed them prior, but as a singular upgrade from an 802.11n router to 802.11ac router, I'm blown away by the performance and handling. The Tenda AC15 shows improvements in every category I tested. I had improvements with NAT types, lower ping times, faster downloads, and no problems streaming HD content across multiple devices. It is a router that is adequately priced for what you're getting. It's an upgrade for your home network that you've been dying for, and the upgrade it has sorely needed if you have nearly a dozen devices connected simultaneously. With $70 less of a barrier for entry into 802.11ac, the Tenda AC15 gets our highest recommendation.
A hardware unit was provided by Tenda Technology for review purposes