"Why do we fall? So we can learn to pick ourselves up." Falling in MXGP2 happens quite often in the early goings as you get yourself acquainted with the controls. Once you are able to keep up-right, you'll see that MXGP2 is a motocross game that is dedicated to the simulation of the sport. While MXGP2: The Official Motocross Videogame is lengthy to say, it is surprisingly fun to play.
In playing MXGP2: The Official Motocross Videogame, it's like the developers read my review of the first game. MXGP2 improves over the original in a lot of ways that I can appreciate. Career mode gets a massive improvement, removes the trailer, and while it does still have emails, it is fine. Visually MXGP2 looks so much better, almost in every way. In way of customization, this too is improved. You'll earn credits for any race you complete, and can be used to purchase cosmetic items. MXGP2 isn't great, but it s a good game that is worth your time.
Getting started in MXGP2: The Official Motocross Videogame is a bit lack in the way of teaching you the basics. My problem with the first game remains here, in that tutorial videos return, but if you're at all familiar with the first you'll be fine. If you're not, you can either watch, or learn by doing, which isn't very hard.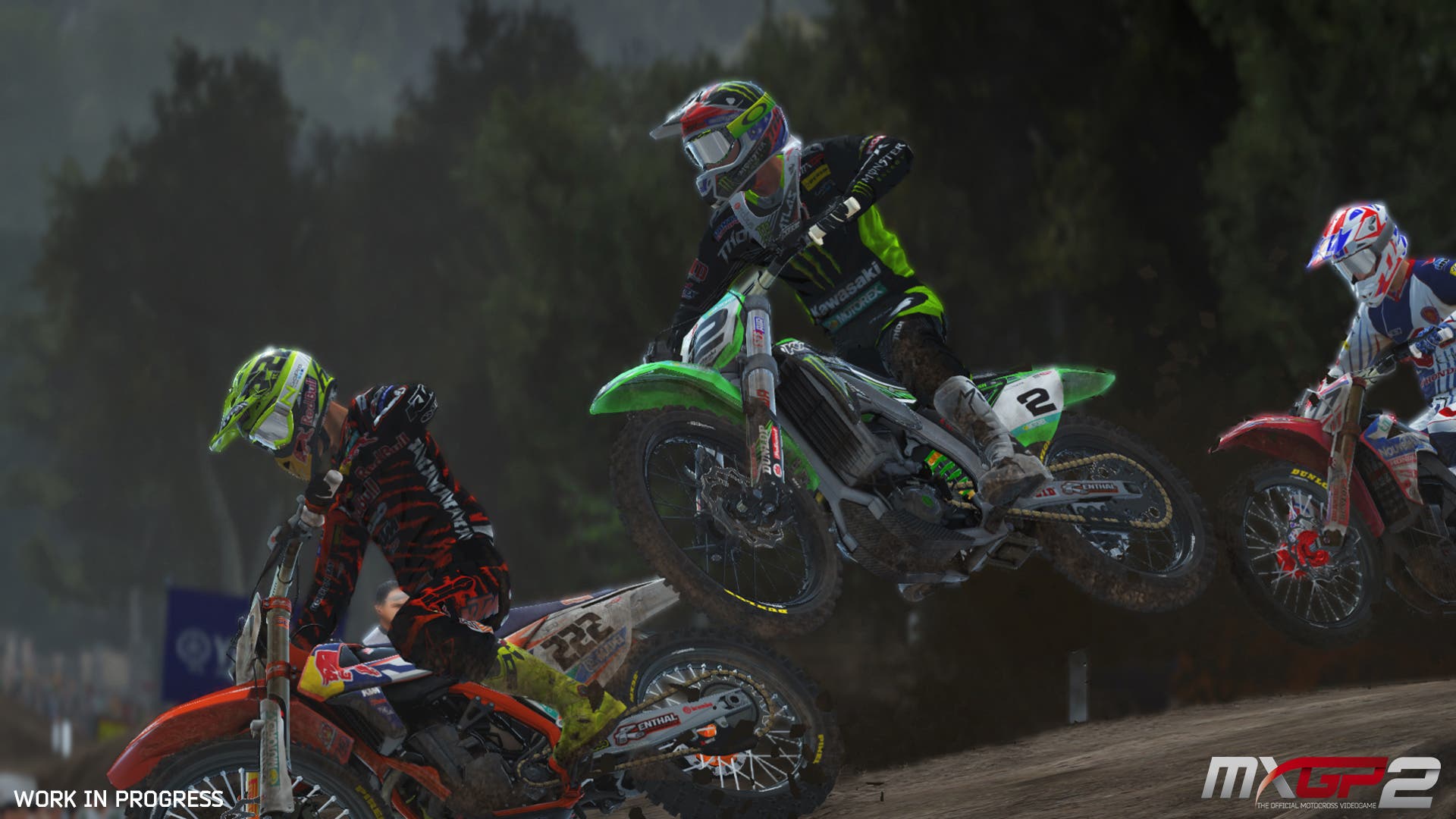 MXGP2's amped-up modes allow you to ride a bike anywhere from 100cc to 450cc bikes. There's a personal career mode that lets you build up a rider of your own name and work your way up. If you want some quick races, you can race on any of the 18 included outdoor MXGP tracks. There's also Monster Energy FIM where it allows you to play as real riders as part of real teams and play as part of a grand prix, championship, or time trial. As part of career, grand prix, or championship you will have the opportunity to practice, then qualify, and then race as part of race weekends. The Real Events mode lets you to recreate specific moments from motocross racing, but lacks the impact and context as to why you are playing them. Stadium mode tracks has a low count of only 4, two football ones and two diamond (baseball) ones, but are visually interesting.
New to MXGP2: The Official Motocross Videogame is the ability to rewind. If you mess up during a race, you can rewind and correct the mistake. This is really helpful on the last lap of a race. It isn't a new things for race games, but it does improve upon MXGP2 in ways I wasn't anticipating.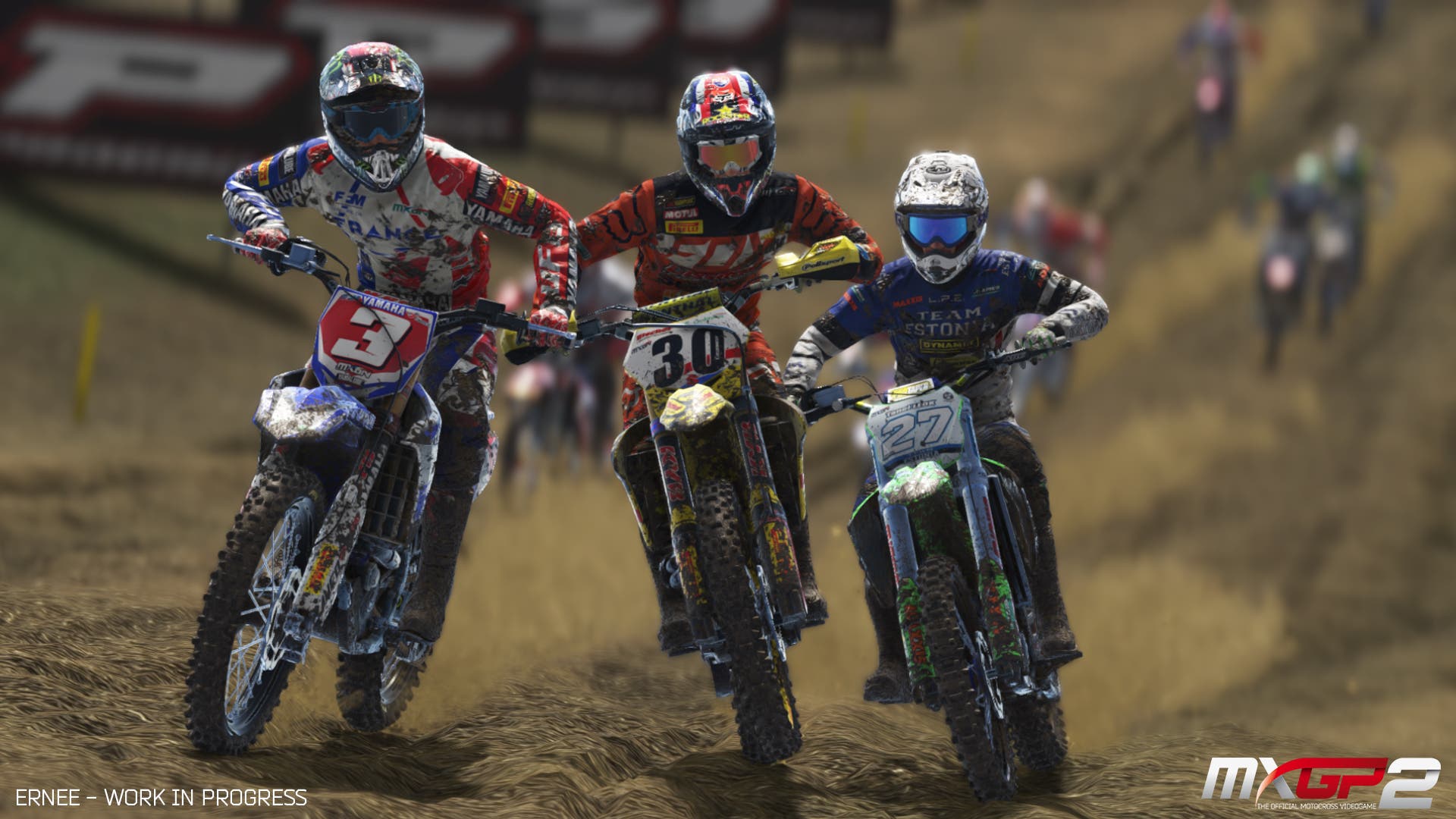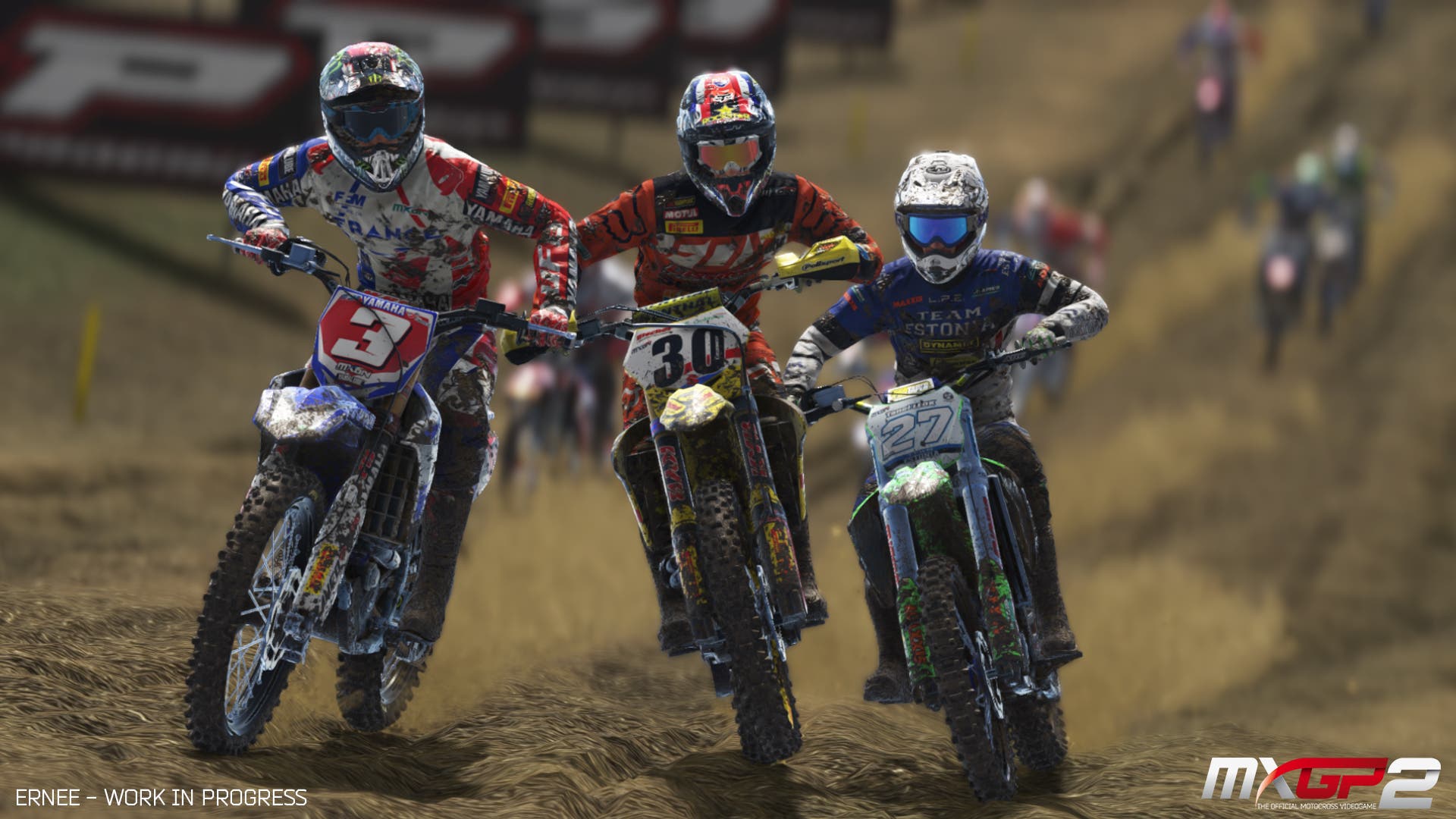 Tracks are composed of three different types of ground: sand, intermediate, hard-packed. From the stadium lights to the red sand of Brazil to the sunny skies of USA, all have a sun-washed glow. The skyboxes of MXGP2 are quite gorgeous to look at. Seeing the riders and bikes get dirtier as a race goes on is a nice visual touch that shows progression during a race.
MXGP2 still lacks announcing (even as arena audio) and there's no race music. There's some music in the menus, but the in-game racing feels a bit bland and lacking, thankfully the presentation and visuals help make up for what's missing here.
MXGP2: The Official Motocross Videogame is a decent motocross racing game that could benefit from some energy and life in the presentation, but the interesting modes and gameplay to keep it from falling over. MXGP2: The Official Motocross Videogame is a vast improvement over its predecessor, while still lacking a bit of personality, does make up for it in gameplay.
A PlayStation 4 code for the game was provided by the publisher for review purposes.