♫ I'm the man on the Blizzard Mountain ♫ The first expansion for the excellent Forza Horizon 3 is Blizzard Mountain, an expansion that wants you to get out of the heat and into the cold. It is a playground and winter wonderland in the mountains of Australia. It feels distinct from the base game to not feel samey, and is one of the best expansions in Forza history.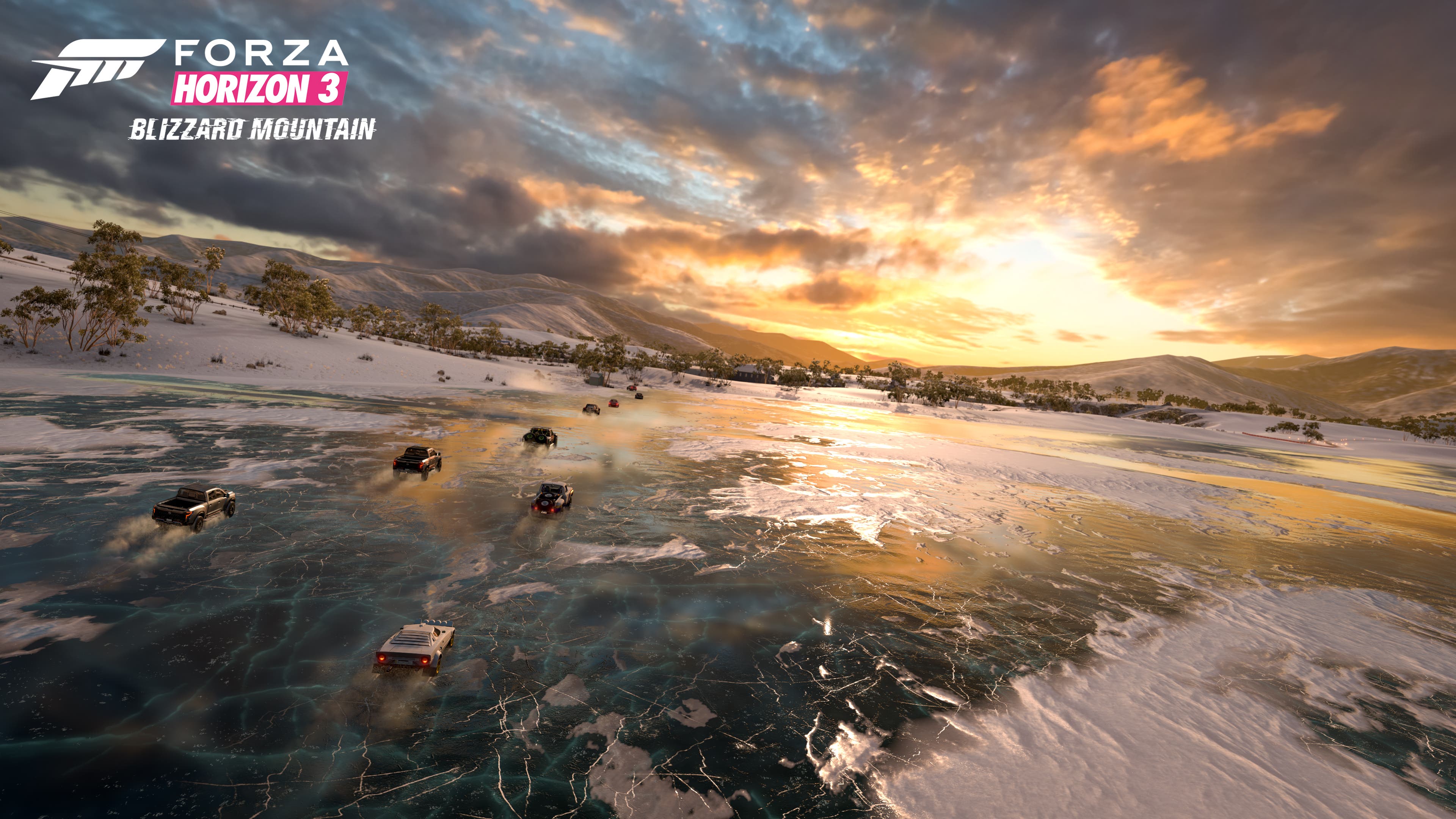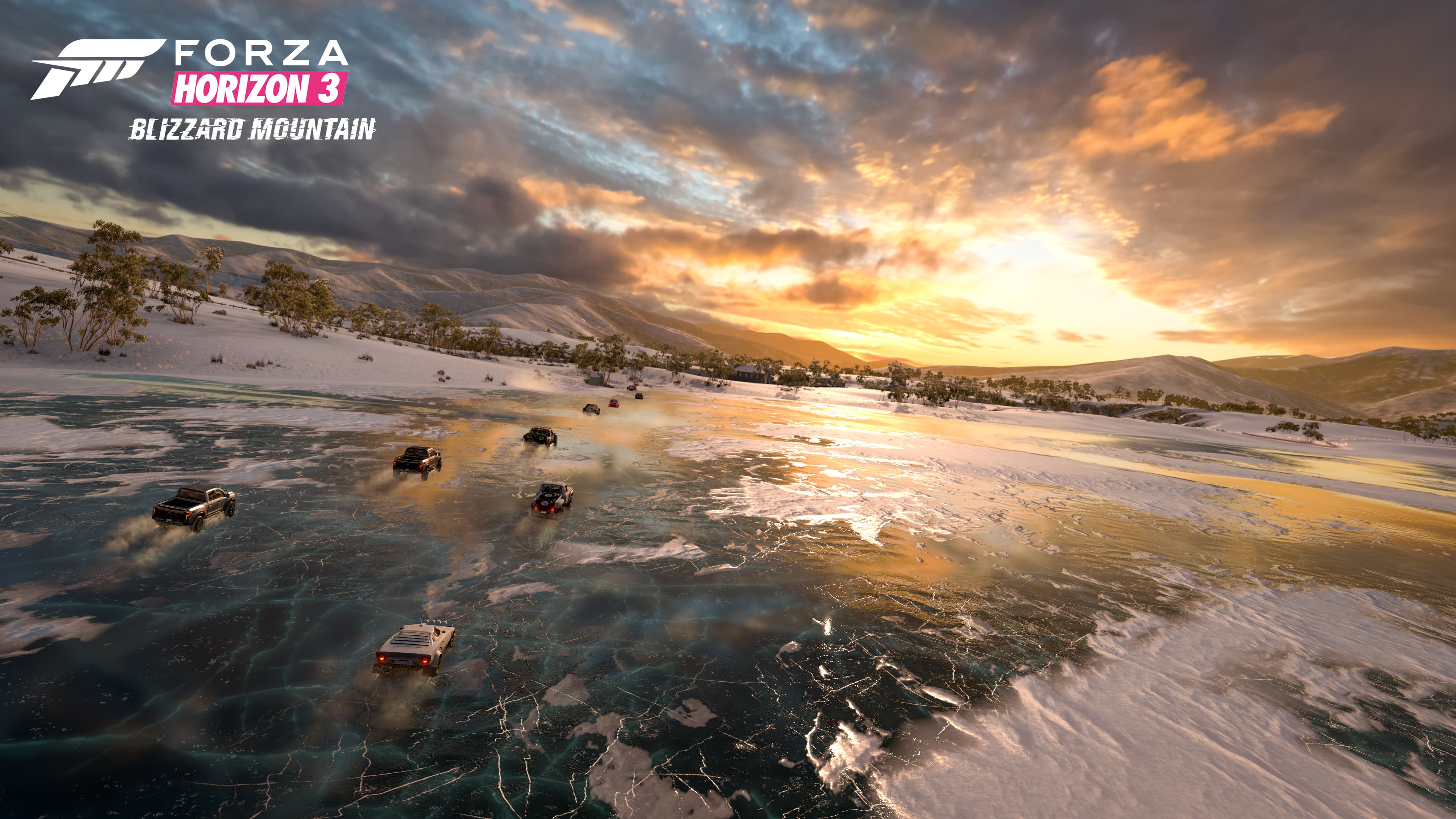 In Forza Horizon 2, the expansion took you to a nearby island that was constantly being ravaged by storms, in the appropriately named Storm Island. The lighting, thunder, wind, and torrential rain made for an experience not seen in the series yet. Here in Forza Horizon 3, the same can be said about Blizzard Mountain, where the festival expands to the mountains of Australia. You're let loose, literally as they drop you in Ken Block's Ford Focus RS RX rally car at the top of the mountain and let you barrel down it with reckless abandon as drivatars slowly start joining you. This new locale adds 50 new roads, as well as new danger signs, drift zones, speed traps and zones to explore. A showcase event where you outrun, or in this game, race an avalanche would have been a perfect fit here, but sadly there isn't one.
Now that everyone knows who you are, you are no longer accruing fans, but stars for events. These stars are broken up into three tiers: one star for completing the race, two stars for completing and winning the races, and three stars for completing, winning, and fulfilling a race-specific objective like performing 30 drifts or e-drifts during the race. The tier 3 challenges for getting all three stars require you to play slightly differently than the race allows. While this is challenging, it isn't always fun, and I've had to restart more events in Blizzard Mountain than in the core game. These stars add to a total for the Kingmaker Tournament, to crown the King of the Mountain. For every 10 stars, new races and PR stunts are made available, increasing in difficulty. There are 160 stars to earn total, but to get to the final race, only 100 are needed. The new race types are still a lap or sprint-style race, but either an upward Hill Climb, a fast Descent, or the weather-intense Blizzard race where you'll have to combat the elements.
Blizzard Mountain really changes up the physics and handling of Forza Horizon 3, as you'd expect snow would. Driving through deep snow is a slow slog, where some vehicles handle it better than others; driving on ice is a test of maintaining proper throttle, and driving on slush roads is the easiest way to drift. Whether in free-roam or by a warning marked before you start a race, blizzards will come in and will cripple visibility. It is terrifying an exciting all the same, and the snow is mesmerizing and almost distracting. Your stomach will drop the first time you slide off a road and realize it is a sheer drop. Everything you look at in Blizzard Mountain is some sort of stunning vista, whether it is the frozen lake or the hot springs, the views are incredible and you'll be in awe.
It should be noted that the Blizzard Mountain expansion will give you free cars to add to your garage, as any of the standard DLC car packs provide. All of these vehicles are equipped with snow tires and are designed for the elements. However, there's something to be said about selecting a hypercar or muscle car for use in Blizzard Mountain, and choosing NOT to outfit them with snow tires. You will ace drift zones and have a blast on all of the curvy roads there are to drive on.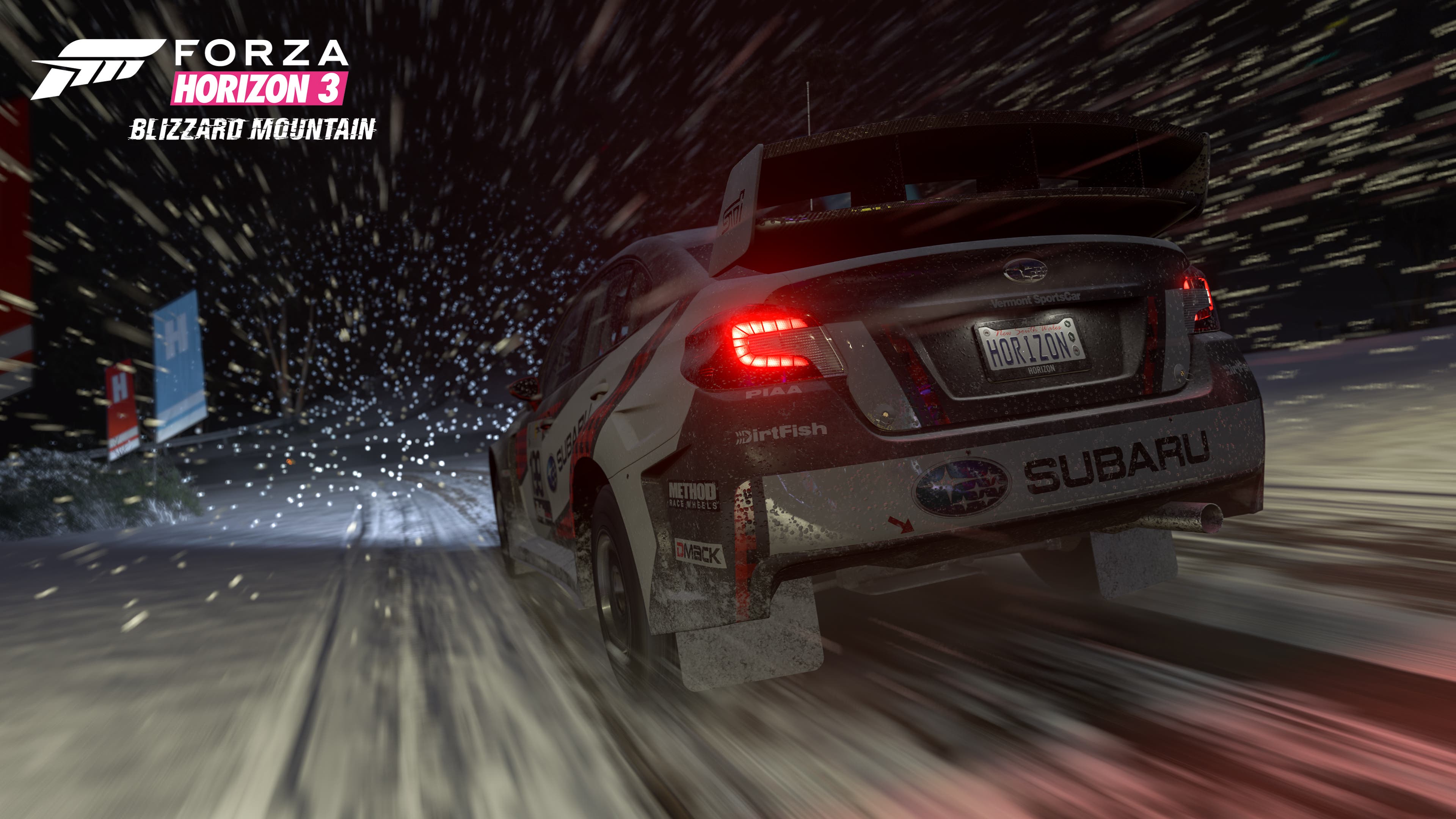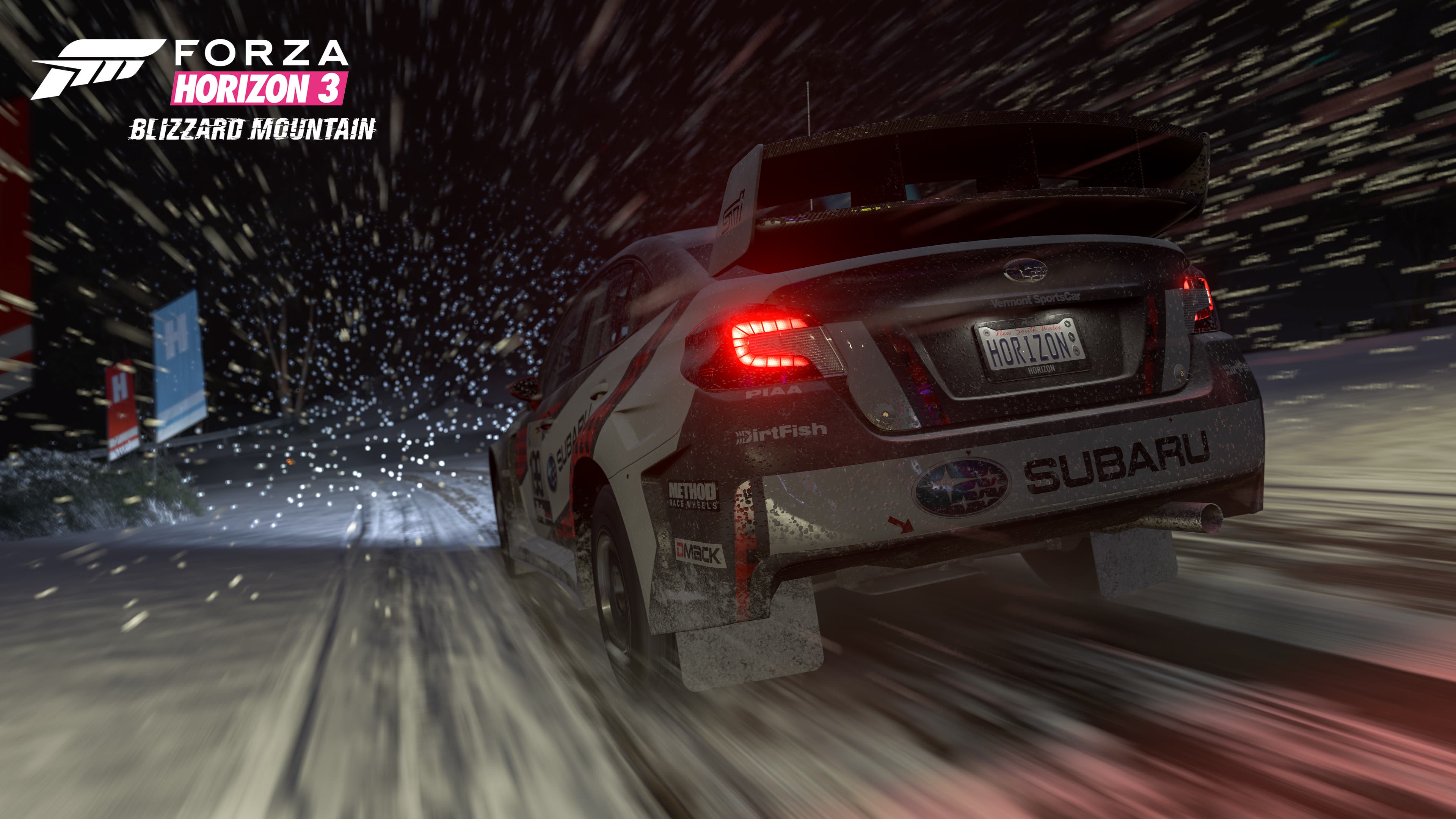 Forza Horizon 3 Blizzard Mountain is not a required expansion, because there's more than enough to the core game. But if you're looking for more Forza Horizon 3, or to just do different things, Blizzard Mountain is an essential expansion to play. Blizzard Mountain also makes meaningful changes to the Forza Horizon 3 progression system. The way Blizzard Mountain looks, feels, and sounds is a treat to your senses, and a place you'll want to spend a lot of time in this winter.
An Xbox One code was provided by the publisher for review purposes.