While the holiday season is long-since over, the trees have been disposed of, and Spring has sprung, Dead Rising 4 makes its way to Steam with some extras that's made its way into the Xbox One and Windows 10 versions. One would expect that the PC version outperforms the Xbox One version, and it very much does. That may be all you need to hear, but let's dive a bit further into what makes Dead Rising 4 work for me.
Let me be frank – er, honest. I did not like the PC port of Dead Rising 3, named Dead Rising 3 Apocalypse Edition on Steam. It was a game that you had to tweak files to get 60fps, felt janky even when it was running right, and powerful hardware didn't seem to matter in terms of getting good performance. Dead Rising 4 finally comes to Steam after a few months of Windows Store exclusivity. This version is substantially better than its previous PC port, and is a better version of than what you'll play on Xbox One. I found almost zero slowdown in every scenario of large and small crowds whether in the town or in the mall. As you'd expect, Dead Rising 4 controls great with an Xbox One controller. Keyboard and mouse also works really well, but many would be at home with a controller here. I don't know how this compares to the Windows Store version of the game, but I presume it is comparable if not exact. Dead Rising 4 looks better than the Xbox One version for obvious reasons, but now it doesn't require Windows 10, and can work on Windows 7 64-bit as well.
For those who don't know, you play as Frank West once again, returning to the fictional Willamette, Colorado where a zombie outbreak has re-occurred despite there being a cure. You learn that the outbreak happened on "Black Friday", the biggest shopping day of the year. As you begin to work through case files to uncover the mystery, you'll be adorning funny costumes, interacting with crazy people, saving people, and killing many zombies through hilarious and grotesque means by way of weapons picked up and crafted into crazy combinations. Frank West's voice actor has been recast, but sounds older, gruffer, and more sarcastic than before – he's covered wars, you know.
The Steam version of Dead Rising 4 includes the free updates that have come along since it was first released onto Xbox One and the Windows Store for Windows 10. It has all the title updates, including "My Bloody Valentine" DLC, two new difficulty levels: Hard and Blackest Friday, and even the Street Fighter costume pack. With the two new difficulties, the major changes involve that enemies do more damage than before, so Frank's weapons break faster and food restoration becomes more of a concern as it doesn't restore like it does on Normal. The Street Fighter Costume Pack lets Frank become Zangief, Guile, and even Cammy in a hilarious and expected crossover with other CAPCOM titles.
My PC Specs:
– Microsoft Windows 10 Pro
– Intel Core i7 6700k @ 4.2Ghz (Turbo)
– NZXT Kraken X61 106.1 CFM Liquid CPU Cooler
– G.Skill Ripjaws V Series 32GB (2 x 16GB) DDR4-3200 Memory
– EVGA GeForce GTX 1080 FTW 8GB GDDR5X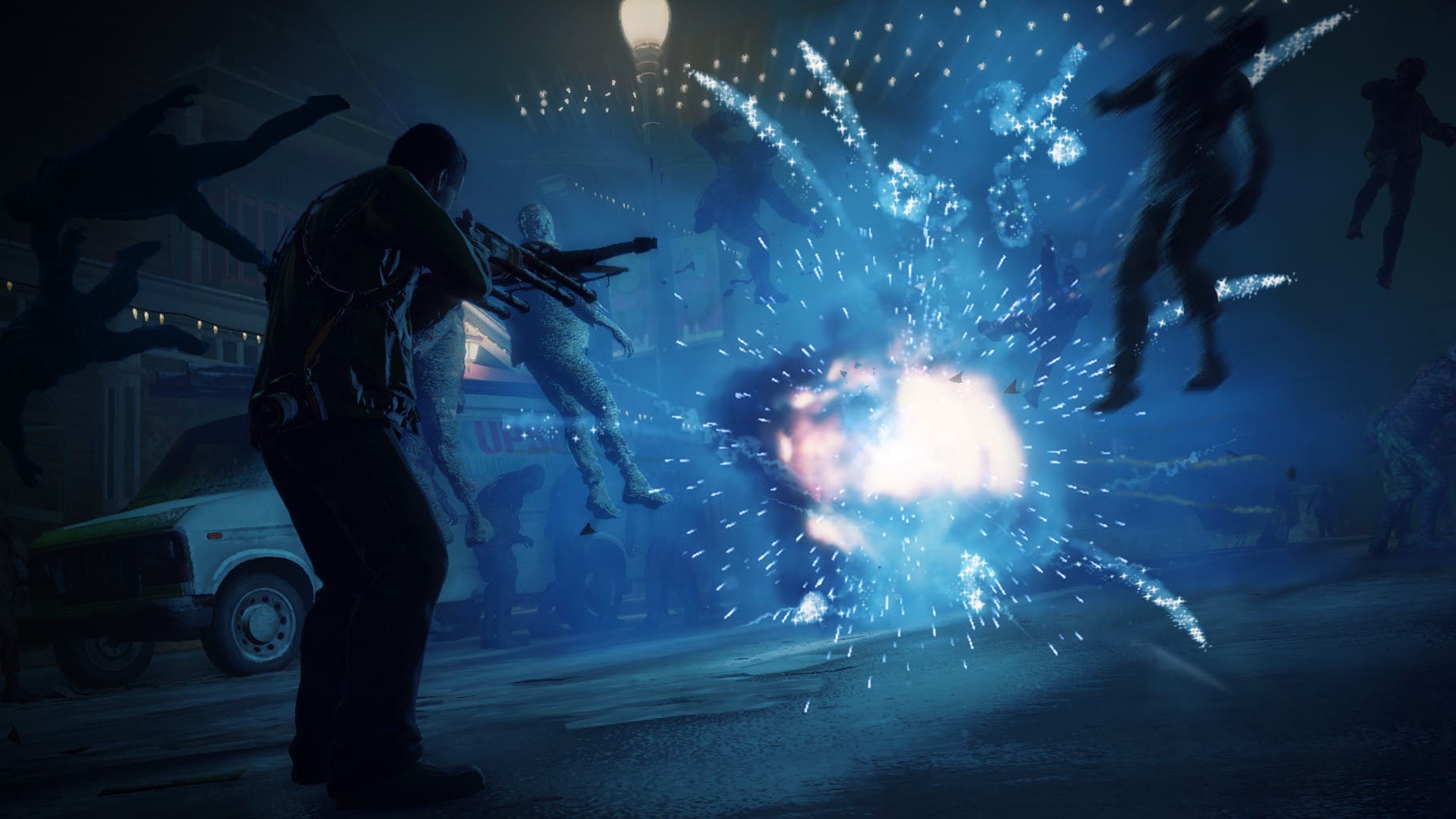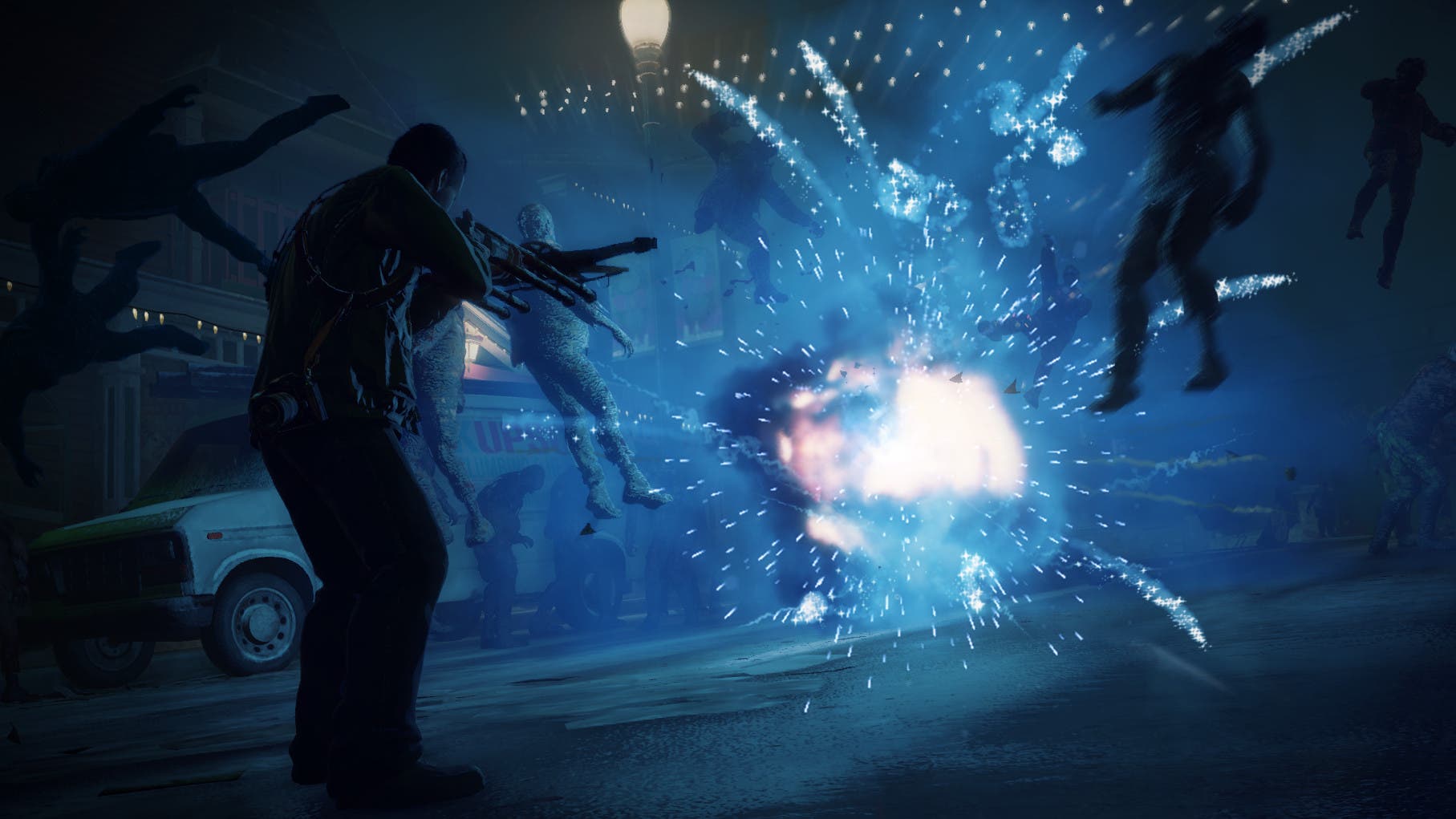 It's been 3 months since I originally reviewed Frank West's return to Willamette, and I don't feel any different after playing through it again on PC. While the gameplay on Normal is generally considered easy, the lack of time constraints really made this game everything that I've wanted it to be from the beginning. Dead Rising 4 is fun to play because of its freedom and tongue-in-cheek attitude. If you missed it on console for one reason or another, the Steam version is the perfect reason to pick it up now for zombie slaying as the weather gets warmer and you want to stay cool and have a good laugh while doing it.
A Steam code was provided by the publisher for review purposes.