Overcooked Special Edition is truly special for the Nintendo Switch, as it is not only the game, but all the DLC that's been released thus far. Now, I had missed out on the Overcooked sensation late last year, and this was the first time I got to see what it was about. This is a game that you can't understand in screenshots, or even some videos. This is a game that you will understand its utter chaos by playing either by yourself or trying to coordinate with friends and family.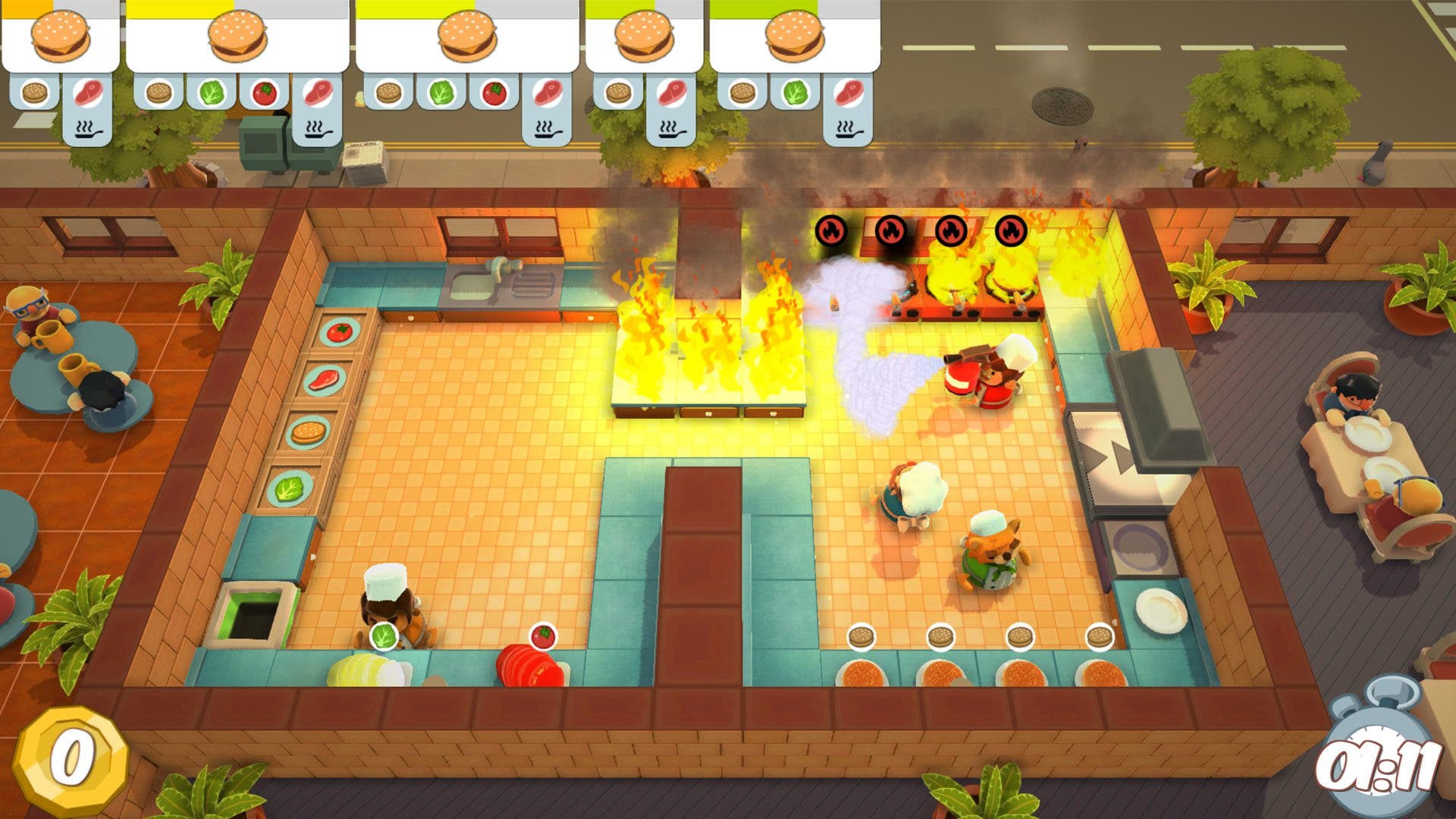 Editor's Note: We are aware that Ghost Games are working on a patch to fix some of the performance issues, but this review the reflects the game's current state at the time of publish.
Overcooked got a 4 out of 5 from us last year, and was a sleeper hit. At that time, there was only a campaign to be played solo or co-op, and the versus mode. Now, Overcooked Special Edition includes all the DLC that's been released thus far: The Lost Morsel, which brings six new levels and chefs; and Festive Seasoning, bringing holiday-themed level, recipes, new co-op levels, and introduces the flamethrower.
The story is rather thin, but entertaining. The Onion Kingdom is under siege by this giant spaghetti & meatball monster (curiously no sauce), and he demands you cook for him. As you frantically try to satisfy the beast by cooking under duress, you realize your efforts are futile, and it is the end of the world. This opening sequence is meant to teach you the game, but one where you're supposed to fail. From there, you're sent back in time to the early 90s to hone your cooking and cooperative skills before you go back to the present.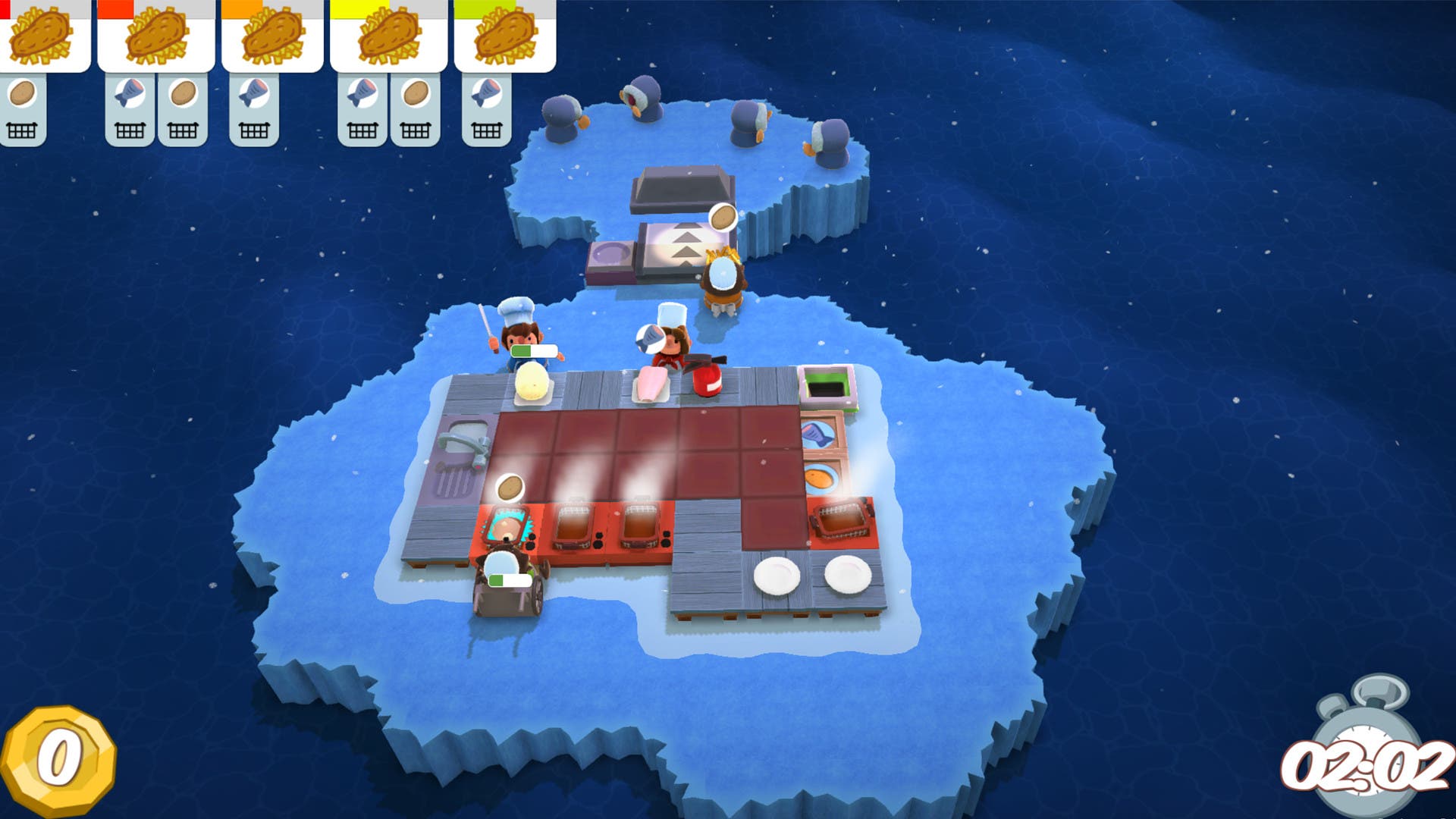 The game supports playing it solo, and will give you two characters you can bounce between to get through any given level. Though, you you tend to want to do everything with one character, and balancing two characters seems hopeless. Levels will shift and change, forcing you out of your comfort zone and destroying friendships. The difficulty ramps up for sure, some levels will shift the kitchen in such a way that you must change roles or adapt to the changes to maintain your goal. The game is at its best when you're playing with friends or family, and have to communicate who does what, and in that instant when you think you're comfortable, the level shifts and everything is thrown askew and laughter and shouting commences.
With the release on the Nintendo Switch, this version unfortunately suffers from performance and framerate issues. Whether the Switch is docked, or undocked, random slowdowns occur in the kitchen. It doesn't become too problematic, but it's not great when it does, and will affect your efficiency. The controls feel responsive and comfortable, whether playing with the joy-con, separated, or set on the Switch itself.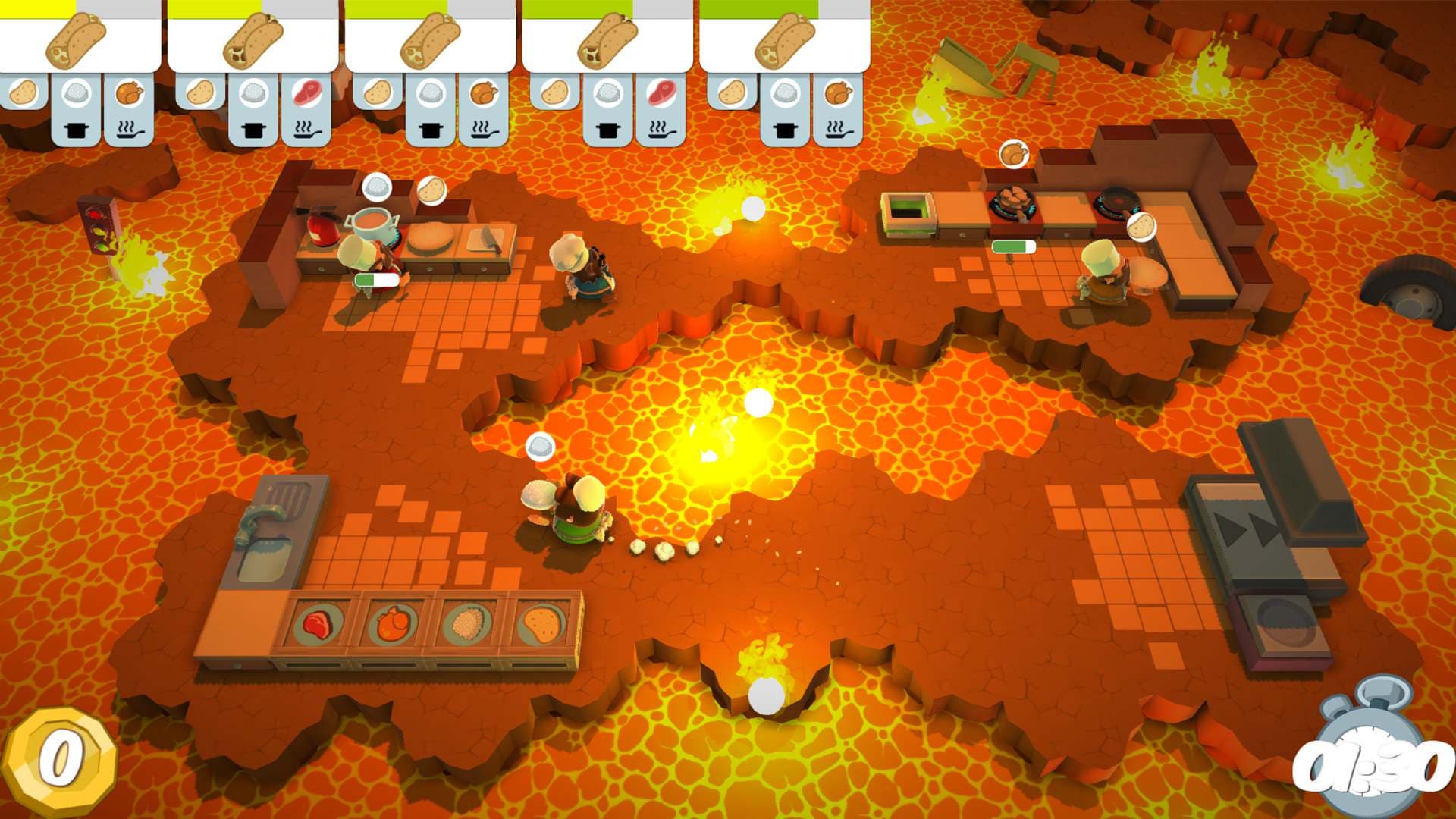 If not for Overcooked Special Edition's performance issues when solo or in co-op, the game would get a score to that of its original review. Surely the framerate issues are going to be patched out, and as previously mentioned aren't too much of a bother, but they are frequent and can cause missteps in the kitchen. The performance issues are only a word of caution, but not meant to deter you from what this delightfully chaotic game has to offer. The Nintendo Switch is the perfect platform for this game, but needs patching before it gets fully recommended. Once it is, the Switch lets you can bring it anywhere and start cooking up some fun with anyone.
A Nintendo Switch eShop code was provided by the publisher for review purposes