Nico Rosberg had an amazing season last year, as did Codemasters. Last year's F1 2016 was such a great step forward the series, bolstered by changes in Formula One and necessary changes to the stagnating series. Codemasters got the series out of the rut it had found itself in when they were balancing between two console generations. F1 2017 is a continuation of F1 2016's success, that feels like a victory lap for Codemasters and the series.
I'm fully convinced Codemasters read my reviews and hang on to every word. Because nearly everything I've complained about over the years, is in F1 2017 in some form or another. There's a lot new here, the first of which is female drivers – a long-standing omission that's finally been corrected. Perhaps the longest complaint I've had, was the lack of classic F1 cars since F1 2013. Well, they're back for F1 2017. While they don't have historic moments to replay, they have cars available from the late 80s to use in custom championships and special invitational events from Ferrari, McLaren, Red Bull Racing, Renault and Williams. The classic cars are also integrated into the career mode, and can be raced in both Single Class and Multi Class Races.
F1 2017 doesn't stop with the new, there are new "invitational events" as previously mentioned. These events will involve modern and classic cars, which focus on five different challenges: pursuit, overtake, checkpoint challenge, and time attack. The updated difficulty slider gets some necessary changes, as it offers more granularity and variability in opponent skill. There are special short tracks to drive at Britain, Japan, USA, and Bahrain. F1 2017 tops all of this off with enhanced weather and the ability to see Monaco at night. On PC, you can enter NVIDIA's Ansel for photo mode to take one of a kind shots.
The core modes to F1 2017 do not surprise, but are welcome. For starters, the career mode remains unchanged as you can still go for a full ten seasons, as introduced last year. Grand Prix lets you build your own series, which gives for a lot of customization. Time Trials are exactly what you think, where you race against the clock. Events take a more prominent role as they were only a PS4 option last year, but now come to Xbox One and PC.
This year, the Research & Development tree is ridiculous. Almost rivaling that of Path of Exile, there are 115 upgrades to invest in during your career versus the 25 upgrades from last year. There are what's called "Practice Programmes" to master and earn resource points from. Multiplayer remains untested for another year, mainly due to people seemingly focusing on career and other singleplayer modes. However, there is a server list for all consoles and PC. An interesting change, is that the multiplayer is down to 20 person multiplayer, but 2 spots are reserved for spectators.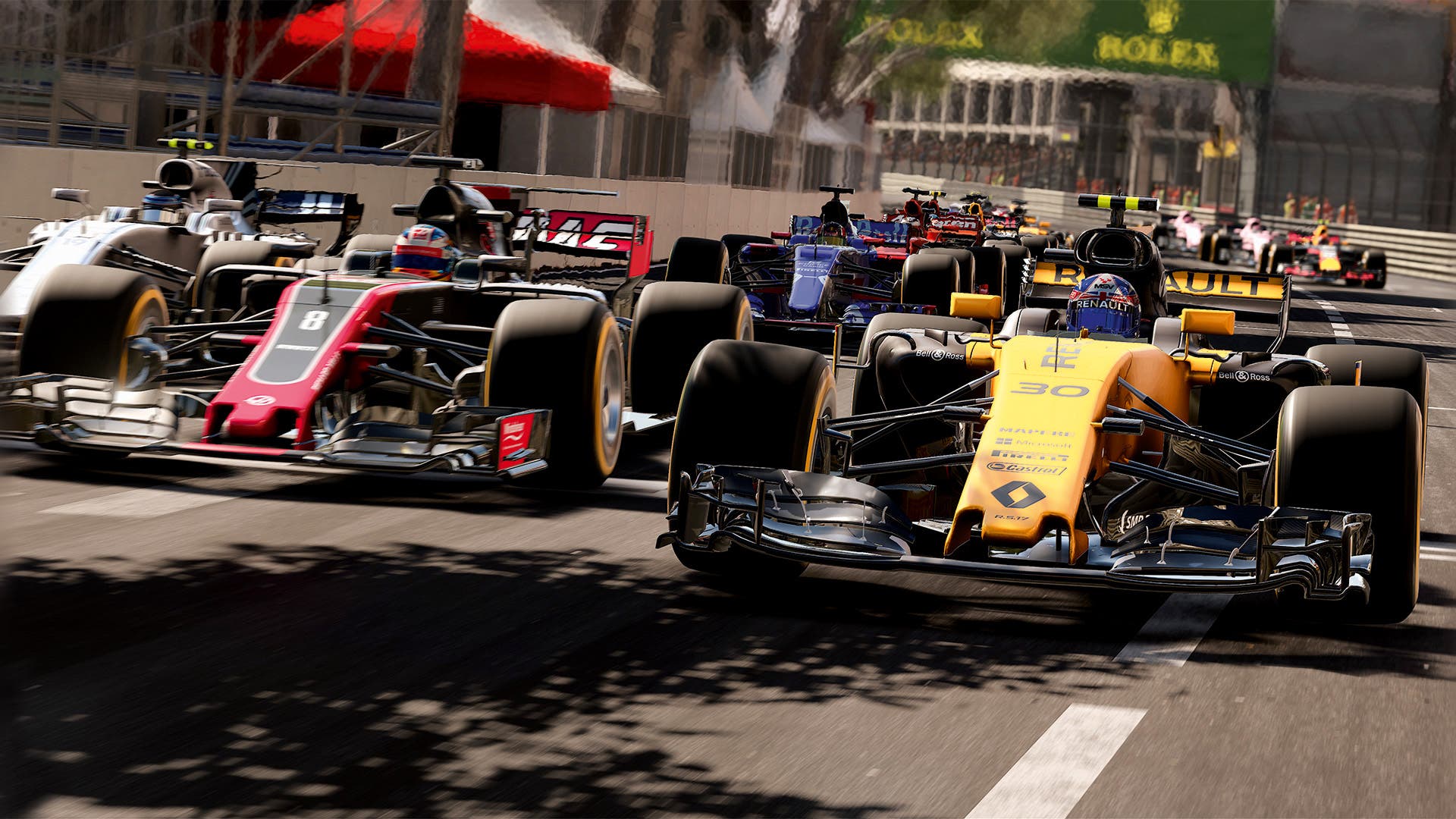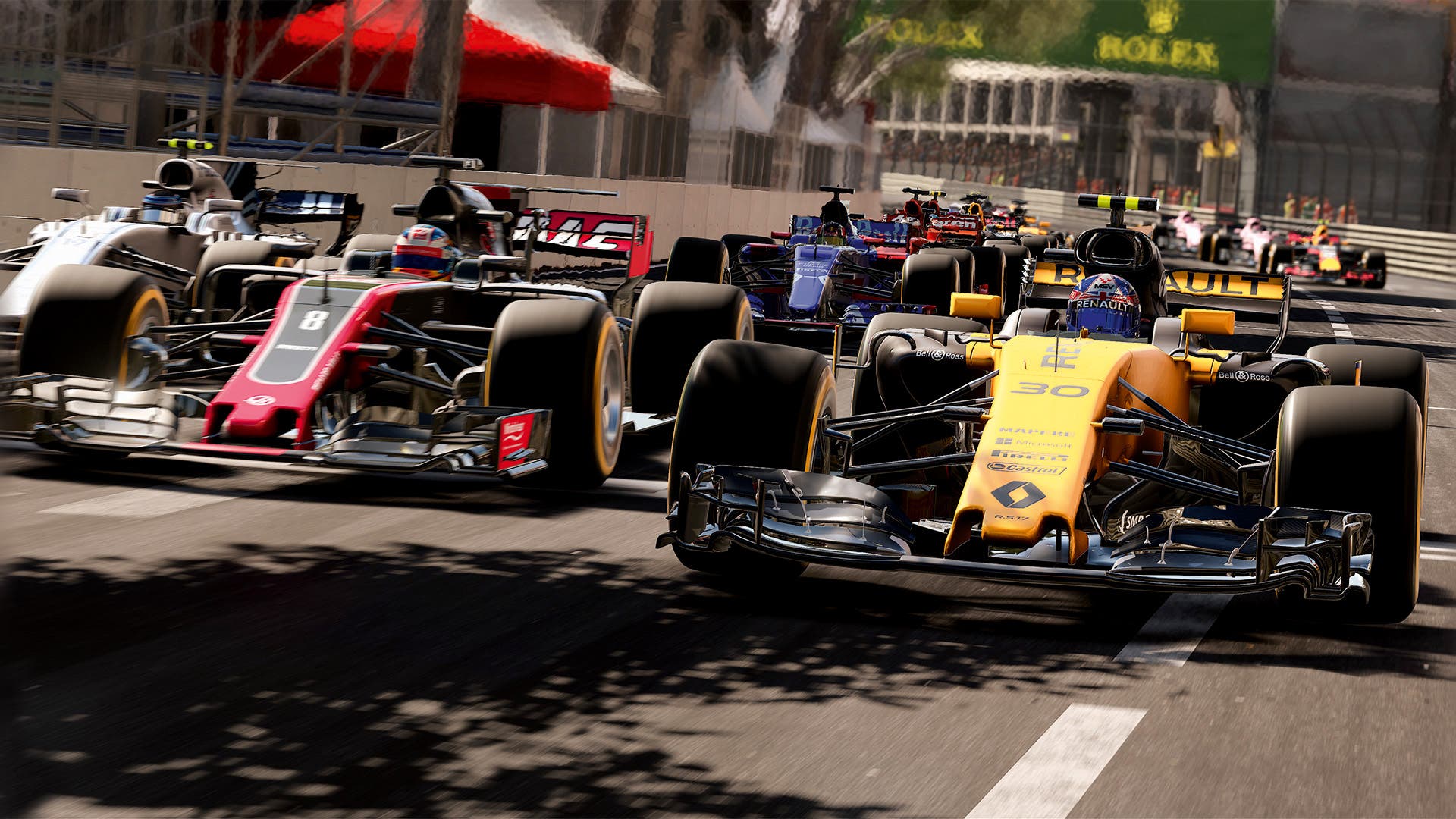 F1 2017 has improved considerably and brought the long-missed Classics into the present. Codemasters is now in a good place with the series. Things have changed in the real Motorsport, but there some subtleties you wouldn't normally notice, like the wider stance that Formula 1 cars now have. The game is full of changes and improvements, like the handling due to that wider stance, and F1 2017 sits as a game that's balanced all-around. While F1 2017 is the official videogame of the 2017 FIA FORMULA ONE WORLD CHAMPIONSHIP, it is also the only one, and more importantly – it is the best one.
A Steam code was provided by the publisher for review purposes