News
Dec 19, 2017
Hand of Fate 2 gets first free DLC, a companion who is the Dealer himself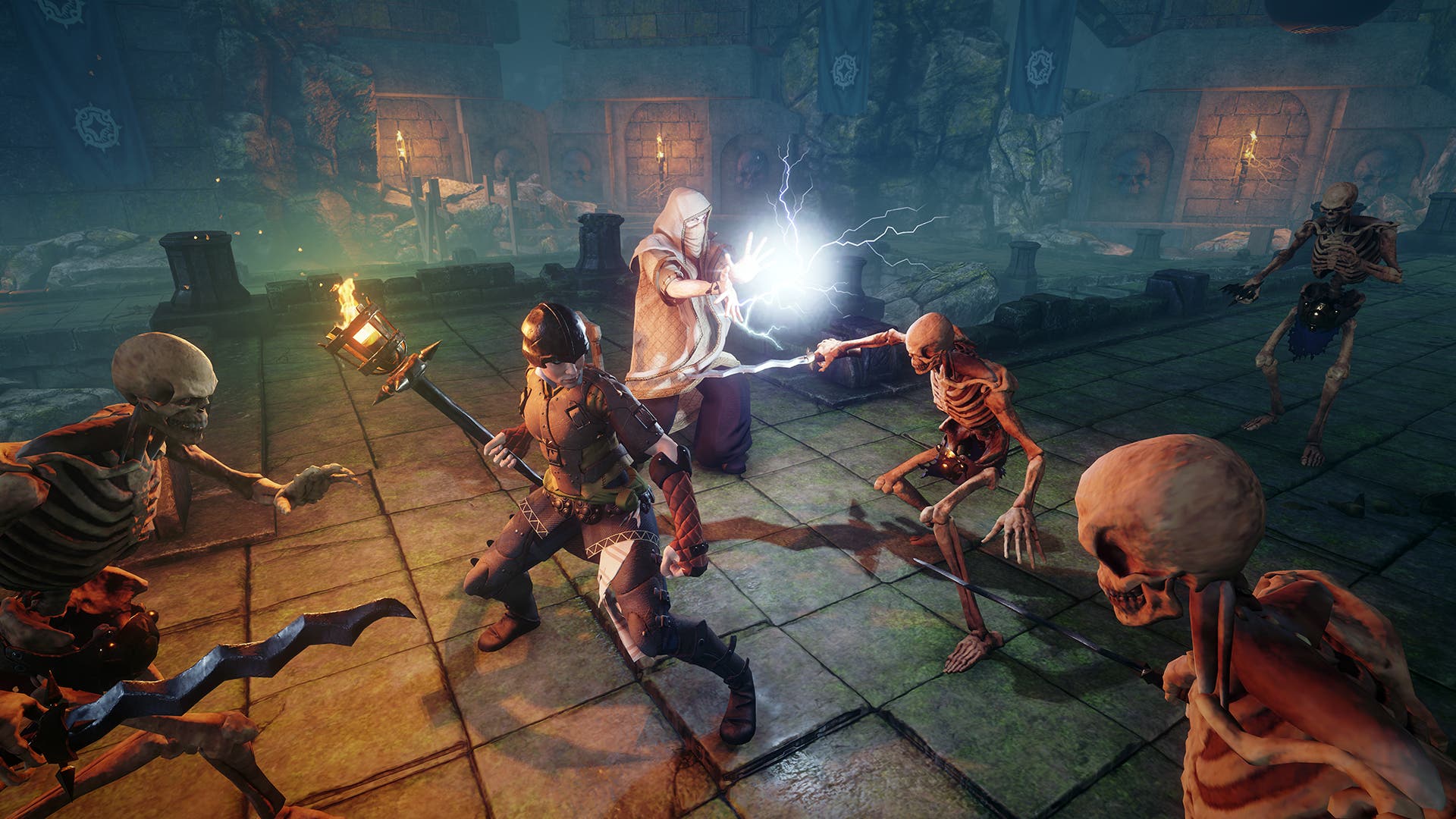 From Press Release:
Hand of Fate 2, the acclaimed action RPG from Defiant Development, will deal in multiple additions of downloadable content. The first free piece, arriving on Steam, Wednesday, Dec. 20, 2017, will add the Dealer as a new companion character. Like all DLC, this will appear on PlayStation 4 and Xbox One in 2018.
The Dealer will join the adventuring party once the player successfully completes the final challenge. A master of the Game of Life and Death, he can influence any tabletop gambit, though at great personal cost. In combat, the Dealer employs an arsenal of ranged attacks to ensnare his opponents.
The Dealer will deliver new quips and insults, evoking responses that have made this supporting character the series' most memorable personality. Anthony Skordi, best known in the world of games for bringing to life characters such as Mass Effect 3's Leviathan and Admiral Garrick Versio from Star Wars: Battlefront II, once again lends his vocal talents to voice the Dealer.
Released Nov. 7 across PlayStation 4 and Steam, prior to its arrival on Xbox One earlier this month, Hand of Fate 2 has sold more than 100,000 copies across all platforms. The first entry in the franchise had more than 2.5 million downloads. Hand of Fate: Ordeals, a tabletop adaptation of the series and the most-funded Australian tabletop game in Kickstarter history, will release in Q2 2018.
"Hand of Fate 2 had an amazing launch and we look forward to continuing to support the community by giving our passionate fans new experiences to enjoy," said Morgan Jaffit, Director, Defiant Development. "Love or hate the Dealer, players will be thrilled to have more of him than ever before, transforming our most memorable character into a companion."
Hand of Fate 2, will be 10 percent off its normal asking price of $29.99 USD / €24.99 /$29.99 AUD on Steam, beginning Dec. 21.
For more information on Hand of Fate 2 visit the official website, Steam page, like it on Facebook, or follow the Defiant Development on Twitter.
---
Gallery: