MXGP PRO is a fresh start for the series. It's got a short name, but it plays a lot like the previous entries. It's still the official video game of the Motocross Championship, but with a focus on being more of a professional experience as the goal. Milestone mostly achieves this with MXGP PRO, even with some issues still present from several years ago.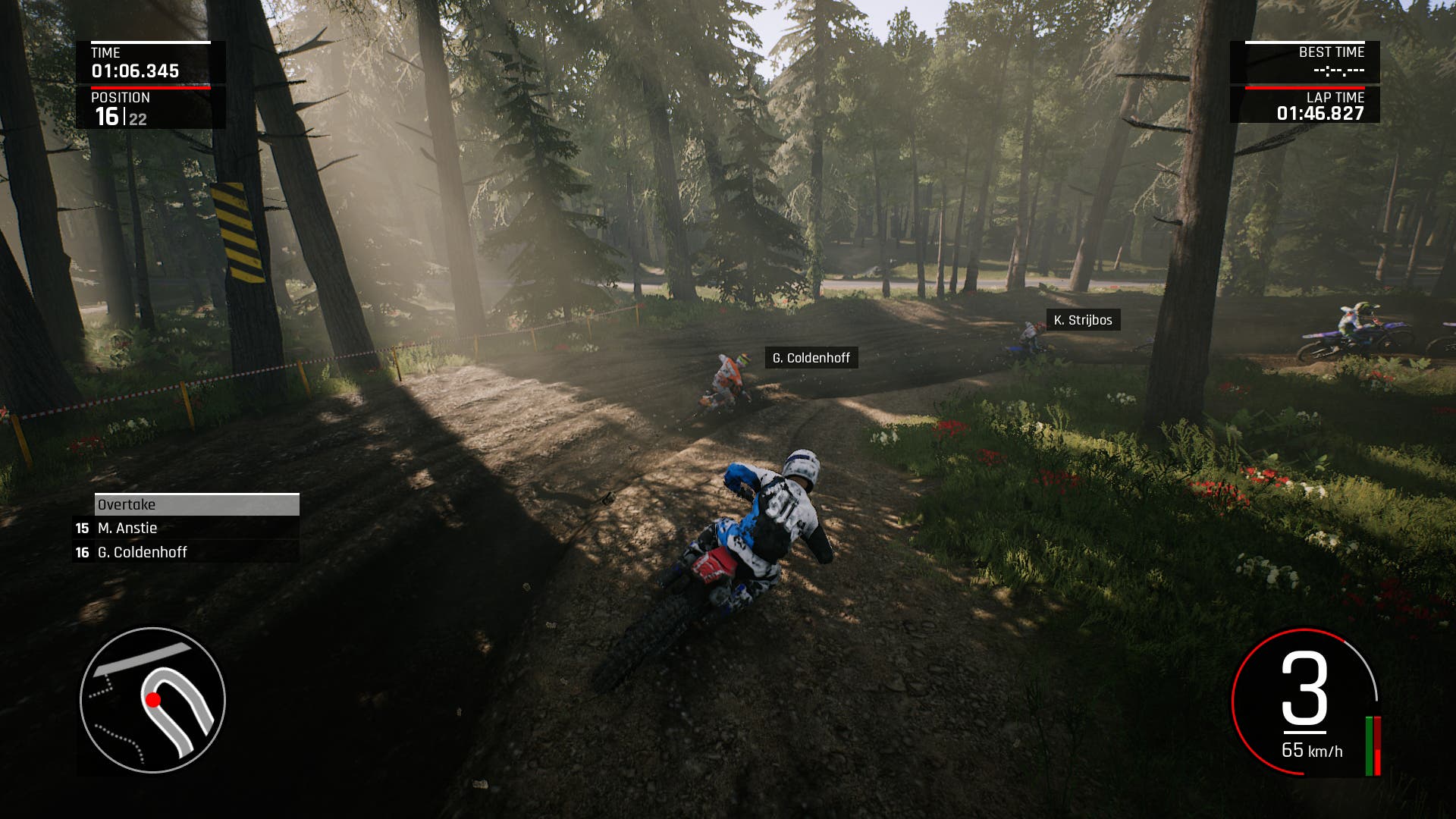 While MXGP 1, 2, and 3 were focused in delivering realism, MXGP PRO goes for simulation. This may deter some, but for many this is what the series has been striving for. The weight of the bike, and the position of your rider all feel mechanically accurate and meaningful. There's even a new Pro level of physics to mess around with. To maintain the realism, all of the official tracks and riders from the 2017 are present in the game.
Each time you launch the game, MXGP PRO starts you in the Compound. The compound is a playground for you to explore at your leisure or to intensely train. It has supercross and motocross. The tutorials are held in this space, so if you spend any amount of time with them, you will get familiar with this place quickly. There are 30 tutorials that teach you everything you need to do, even if it isn't great at explaining what it wants you to do.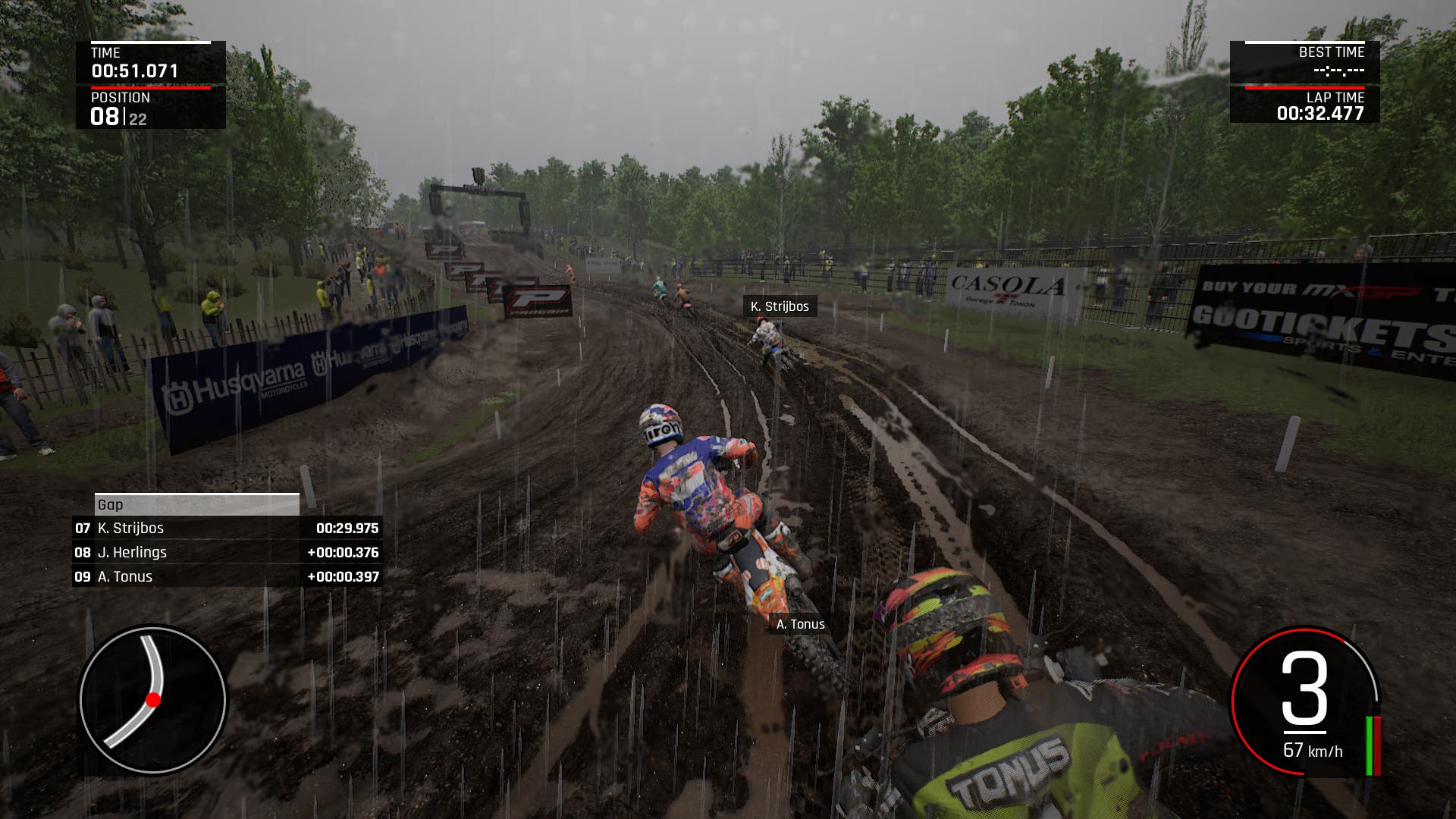 MXGP PRO's single player offerings are what you'd expect: time attack, grand prix, championship, and career. Career Mode again lets you create your rider from name to number, bike, and preferred colors. You'll sign with a team which dictates how most of your bike's decals look, and sponsors will pay you based on your performance. MXGP PRO gives you a full suite of tools to improve your bike's handling with the mechanic who can tune your suspension, brakes, and throttle.
Now, MXGP PRO prides itself on having you compete on life-like terrain seen in the pros. Things like mud, clay, hard packed surfaces make-up what will be very challenging surfaces. These terrains can cause you to crash, and crash often. Introduced in MXGP 2, is the rewind system that can undo any crashes or rider on rider contact. Much like other racing games, if you disable the rewind system and crank up some difficulty sliders, you'll get more winnings per race. You're able to tweak these settings to your liking, and squeeze out any extra earnings that work for you.
With MXGP 3, Milestone switched over to Unreal Engine 4. And having more time with the engine across more games, Milestone has made a very graphically impressive game. Everything from the sunny days to nights, and dry to wet tracks are just incredibly detailed and lifelike. Racing in this real-life locales alongside the physics that are behind playing the game make for a great package. On the PC version, NVIDIA Ansel lets you stop the action at any time and position the camera for your perfect cinematic screenshot.
This might just be unavoidable, but MXGP PRO has very repetitive and annoying sounds. This wouldn't be much of a problem if there was race music. The menus have excellent music that liven things up, but once you get on the track, all of that stops and its very ho-hum. This has been the case for several games now, but I wish it was at least an option to bring that menu music into races.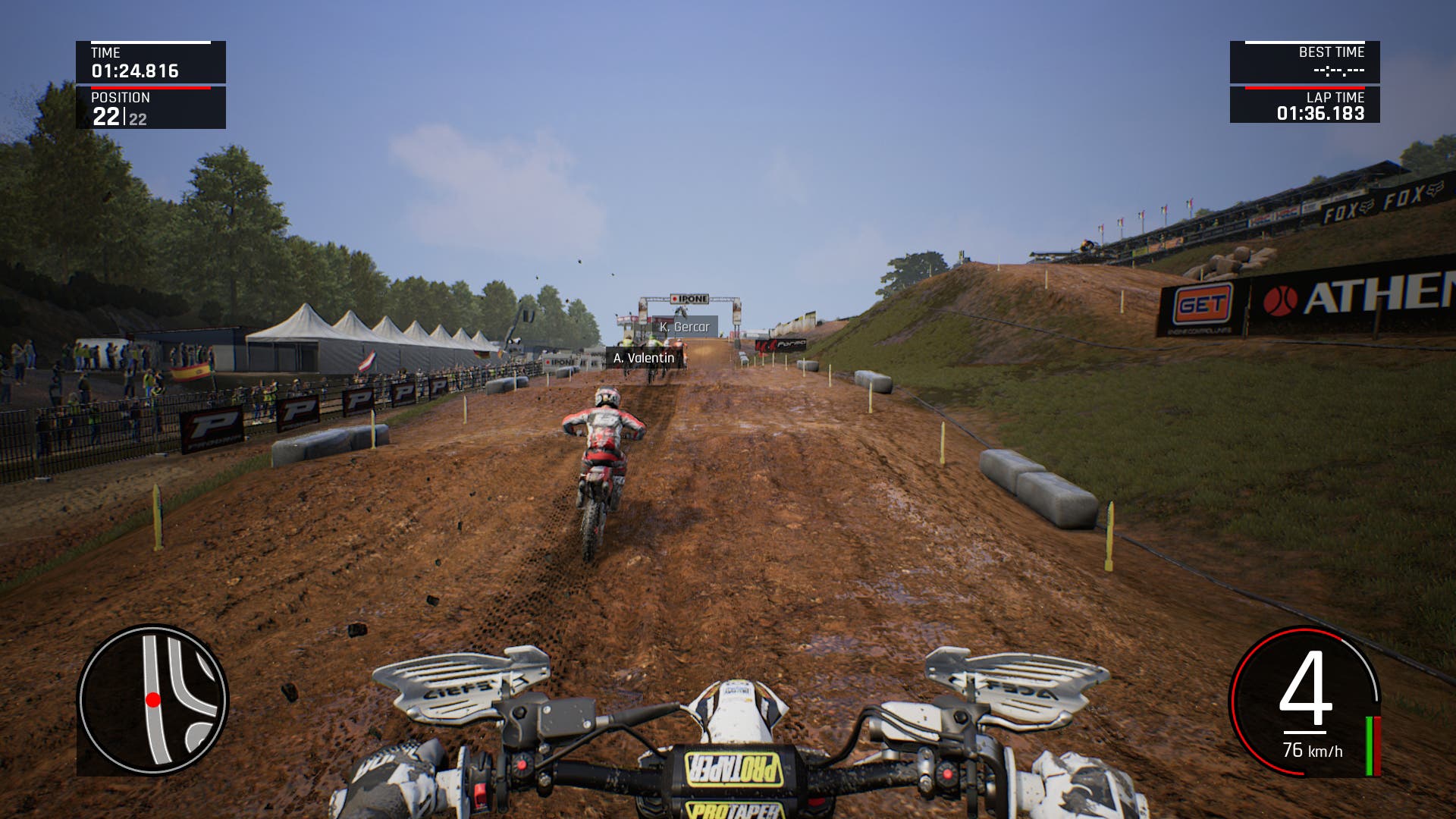 MXGP PRO is the best version of MXGP yet, but there's still something dry about the overall experience. Perhaps there's no avoiding this, but it could stand to have some personality injected into it. MXGP PRO is an incredibly competent and technical racing game that could do so much more, but doesn't. Hopefully future entries will finally see some more energy and enthusiasm, but it's not bad having a game that looks and plays as well as it does.
A pre-release Steam code was provided by the publisher for review purposes