DiRT Rally was a game that came out of nowhere, back in 2015, but it's release set a standard for rally games going forward, especially for Codemasters themselves. This is easily Codemasters' best game to-date, offering a more in-depth career mode, plenty of extra activities, and a historical presence that celebrates the sport at every turn. Colin McRae said, "If in doubt, go flat out". DiRT Rally 2.0 exemplifies that, and Codemasters have outdone themselves yet again.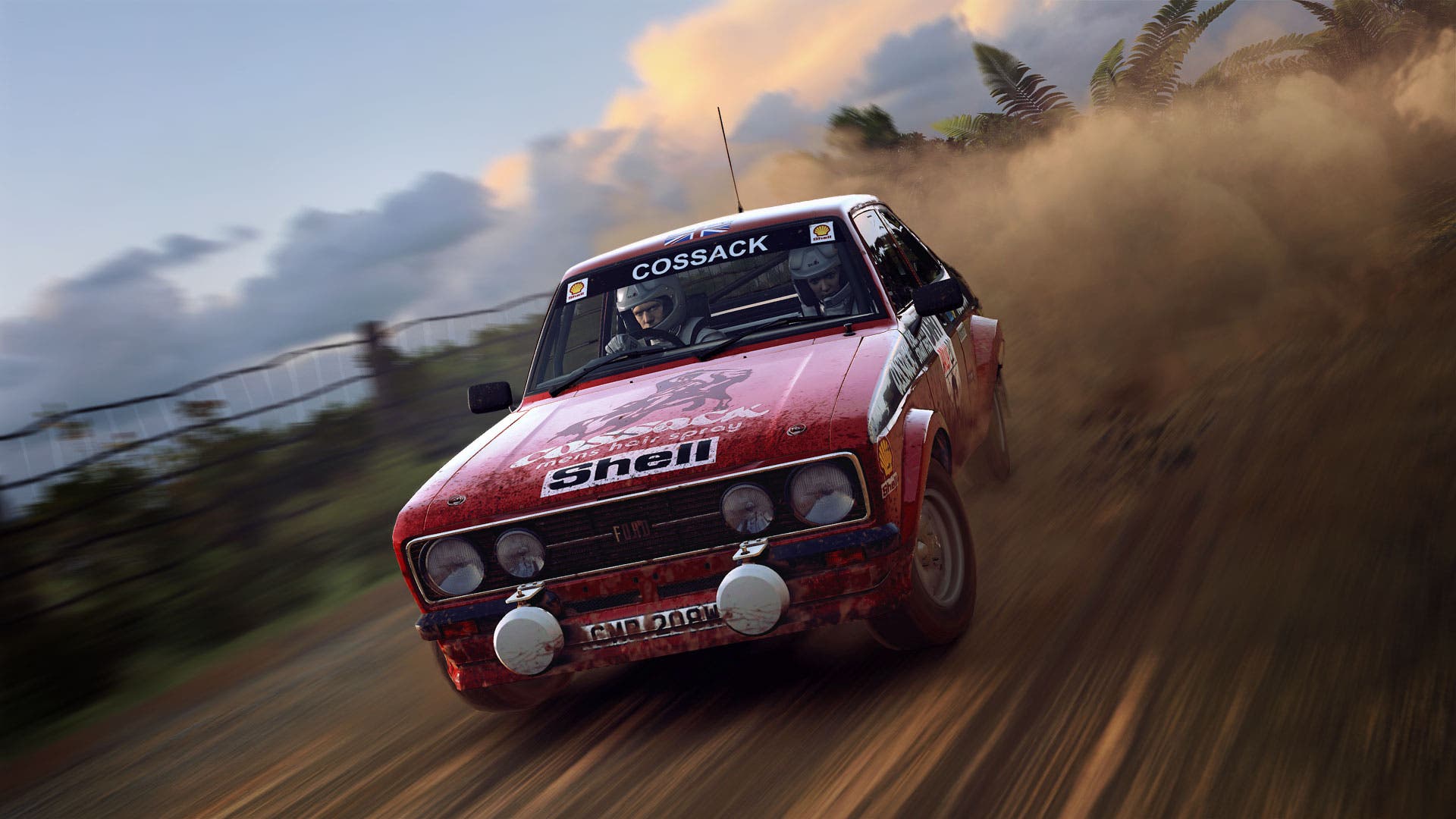 DiRT Rally 2.0 begins by nudging you into the career mode. It has a set progression, and you have the choice of starting in Rally or with Rallycross. You get a free car from each type as a gesture of good will. From there you'll begin on your journeys, and build out your teams. You can thankfully switch between both careers at-will, as they operate separately. As you advance your career, you'll get access to faster and newer cars. Overall, there's an excellent car selection of widely known and relatively unknowns among the roster.
Alongside the main careers, you can opt-in for Rally and RallyX challenges such as Daily and Weekly challenges that so long as you complete them within the time limit, can earn you a lot of extra cash for simply placing. Traditional multiplayer only exists as a championship for Rally or Rallycross (you can't mix the two). In the same area, you can create a custom championship for offline play only. Tucked away in this area is Historic Rally that lets you revisit past eras, each with videos introducing the era and what made it so special, as well as FIA World Rally Championship to compete in. Even though the modes are simply the same, the presentation of each is different enough to dive into separately.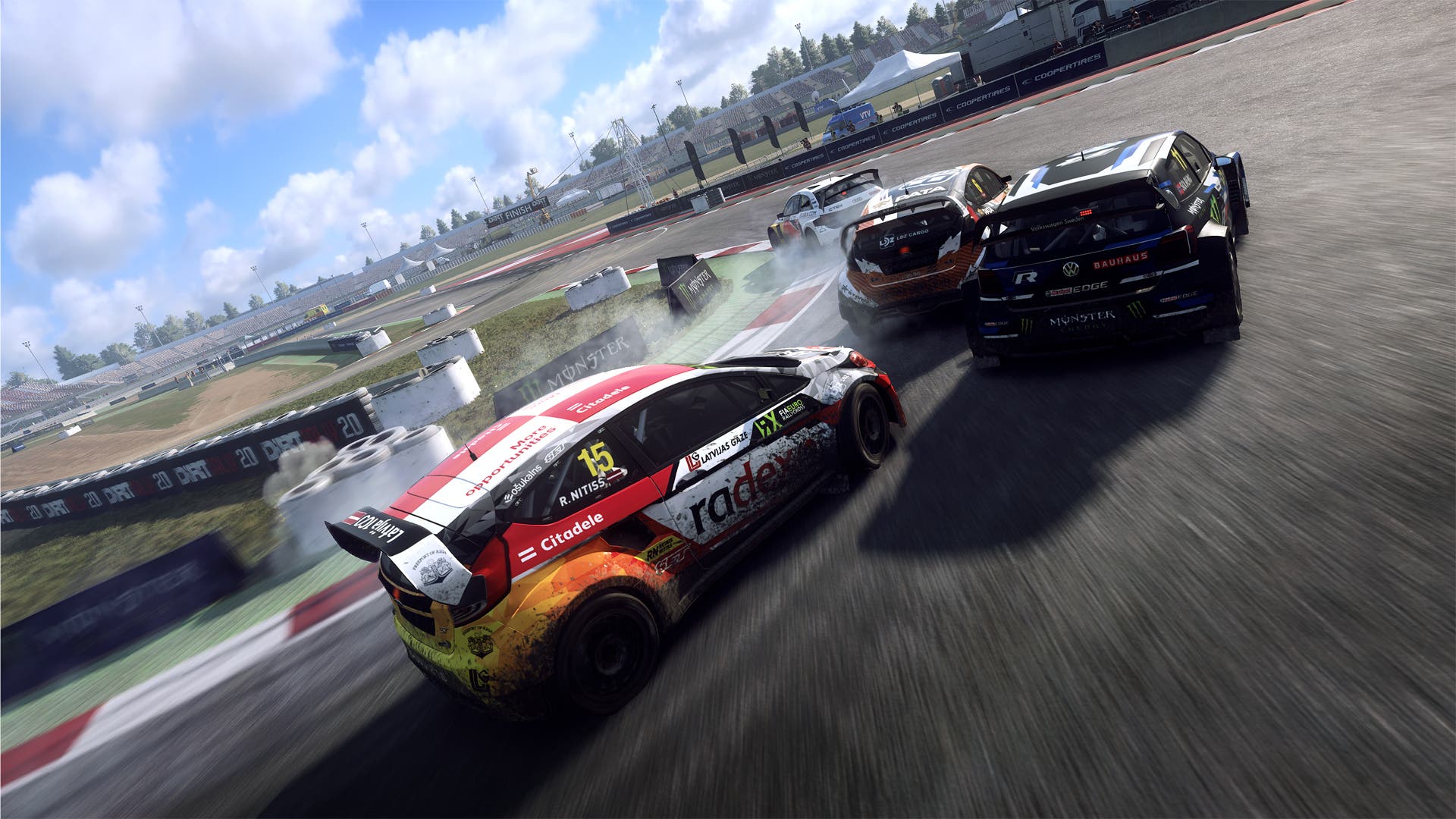 DiRT Rally as a series is a simulation racer in the way that Forza Motorsport is. It has adjustable options that make it accessible for anyone to play, but is rough around the edges. You start with 70's era rally to get used to no ABS (anti-lock brakes) or TCS (traction control). There's many factors in any given race like weather, time of day. What might be unusual compared to other rally games, is that stages can be 10-minutes in length to complete. These kinds of stages involve a lot of elevation change, and incredibly technical turns and terrain.
It's great to see DiRT Rally 2.0 exude a personality this time around. Gone are the monochromatic menus, and a presentation that was almost too slick for its own good. Now they are bit more standard, but the style that's been infused carries on from the menus into the whole presentation that's fun to look at, and easy to glean information from.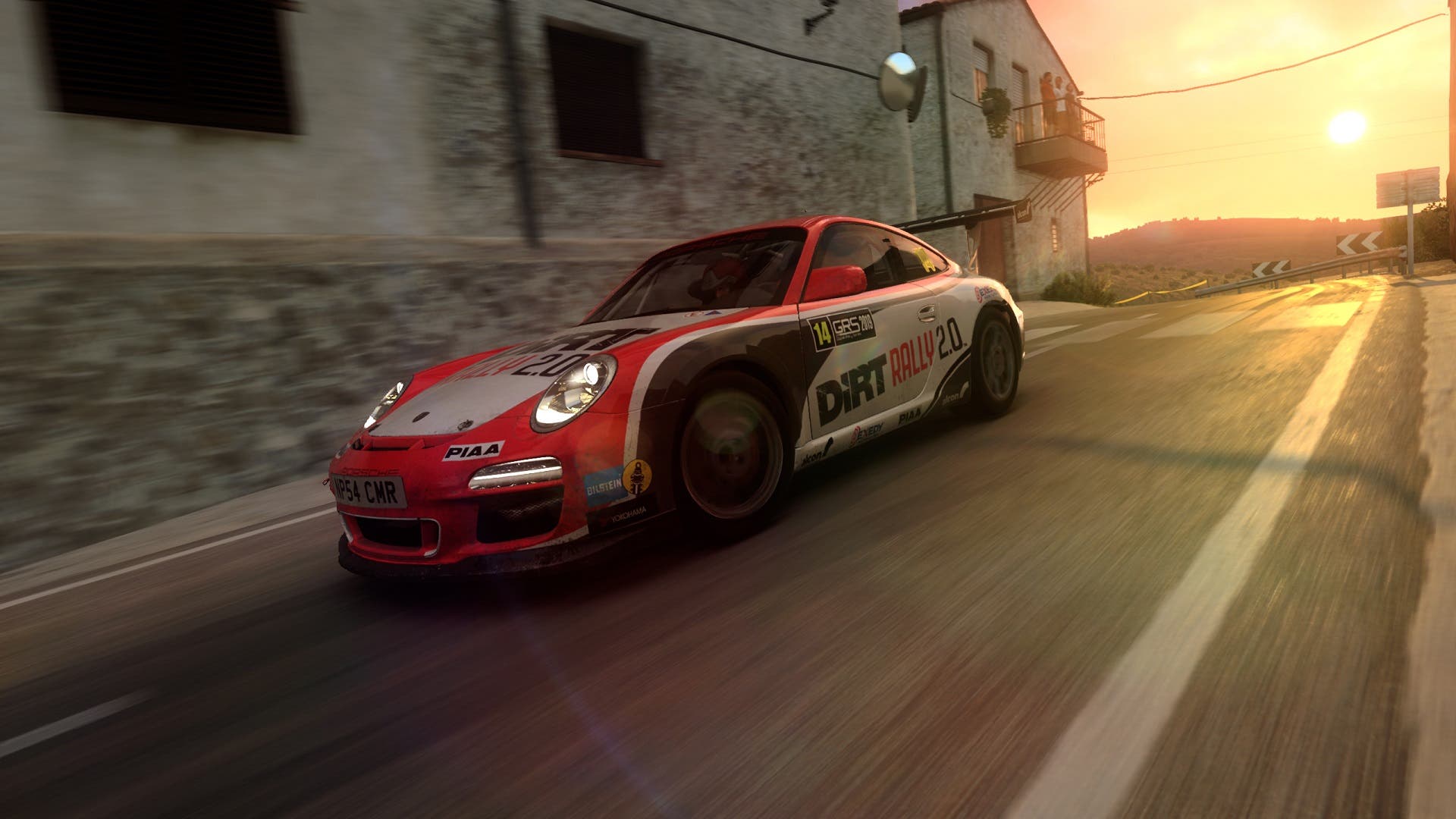 The more you race in a certain class, there's upgrades along the way. You can buy engine upgrades to produce more power out of your little engine, as well as increase durability of brakes and springs as they get frequently used. In addition, you can hire more staff members to offer up more tuning opportunities. There will be checkpoints in which you can repair your vehicle. Most times, if you're driving as clean as possible, will take only a few minutes to fix. Though, if you just aren't getting it, repairs can go over and cost you time on your next stage.
DiRT Rally 2.0, like its predecessor offers no rewinds, no saving grace. Career races have a maximum of five restarts for the entire series. Damage occurs on a regular basis, so you'll hurt the body, specific parts, wheels can be punctured or completely ruptured, and headlights can be damaged to a critical point in night races that make them unplayable.
There are 14 real-life, rally-based locations spread across the two racing disciplines, that offer a lot of variety in terms of locales but for their weather and flora to pop on your screen. I'm dismayed there's not a single snowy location this time around. I hope it gets added later as DLC or as a bonus location, as it noticeably missing. There are a lot of memorable locations, like the coasts of Hawke's Bay always visible to Argentina's rocky canals which offer a claustrophobic experience. No matter the location, narrowly missing an obstacle always feels like a skill rather than luck, but feels like a great achievement all the same.
Unexpected Moments are a gameplay system that can change your comfort level during a race. For instance, my first experience was a rally stage well after sunset but before last light, and it was a heavy rain. During the stage, my lights kept flickering, and then suddenly went out. After about a second of panic, they came back on. In that brief second, the sense of dread of going off-road or hitting something was terrifying. This continues throughout the game with random mechanical or electrical issues, that come with no warning. This unpredictably is one of the best elements of the game that isn't the racing itself.
Weather has pronounced effects on how your car handles. Wet roads can mean the skies are clear by especially asphalt is extremely slick and demands a different kind of braking. Rainy conditions means extra slippage, mud that cakes on, and digging deeper grooves in the terrain – in that slowing down for a turn can keep you slow until you get out of the muck. Even completely dry situations can have alterations to your driving, as you're kicking up a lot of dirt and dust, and if it's light, stopping can be slippery as well. Learning how to drive in each of these conditions will keep you from restarting, or having slow times on stages.
The audio design is out of this world. I went with the default British Co-Driver, and he's crisp, natural, and sounds like he's sitting next to you. In Rallycross events, your spotter sounds like they are on a headset, and equally as distant. Each crackle as you let off the gas pops with enthusiasm, tires squeal on pavement as you come to a hard stop for a chicane, and engines will reverberate in the best ways. Visually, DiRT Rally 2.0 looks amazing in every detail from skybox, to cars, and the tracks. Crowd density is at an all-time high this time. I'm not using NVIDIA GameReady drivers, but the game feels like it could be better optimized. I played a pre-release build, so this is entirely open to be fixed. In most cases, I was able to get 60fps in 1440p.
PC Specs of Review System:
– Microsoft Windows 10 Pro
– Intel Core i7 6700k @ 4.2Ghz (Turbo)
– NZXT Kraken X61 106.1 CFM Liquid CPU Cooler
– G.Skill Ripjaws V Series 32GB (2 x 16GB) DDR4-3200 Memory
– EVGA GeForce GTX 1080 FTW 8GB GDDR5X
– Seagate 2TB Barracuda SSD SATA III 6Gb/s Internal SSD Drive
– Logitech G27
In terms of how to play DiRT Rally 2.0, any choice is fine. Playing with a racing wheel feels natural, and there's a camera mode designed for an interior view, zoomed in, without the driver's hands. The game's lighting really helps nail the immersion. I did play a majority of the game with an Xbox One controller, and while it felt too difficult at first, I quickly grasped the feeling and was setting record times and was ahead of the pack almost always.
DiRT Rally 2.0 feels and acts like a superior version than DiRT Rally was at release, back in 2015. It's clear Codemasters have learned a lot from that game for the improvements seen here. Now, I'm missing the hillclimb events here, but the improved rally and rallycross is so sublime. And there's an inherent understanding you already know what you're doing in this game, so newcomers might have issues coming to this as there's nothing to ease you in. You'll eventually adapt to the game, and when you do, it feels like a natural extension of yourself. DiRT Rally 2.0 has you living in the space between control and the edge of it, which is right where you want to be.
A pre-release Steam code was provided by the publisher for review purposes