News
Dec 20, 2019
Free Fire begins the holiday season with Winterlands Event today
From Press Release:
Singapore – December 20, 2019 — The most wonderful time of the year is upon us and Garena's Free Fire is going to feel more festive once its Winterlands event comes to town.
The event will start with a reflection of all of the great content that's been made available in Free Fire this year. Several popular skins, like the polar bear suit and gingerbread man, and game modes, like Cold Steel, Explosive Jump, Clash Squad, and Big Head will become available once again for a limited time. New content, such as a new holiday theme, new characters, a new pet, and a new Snowman game mode will become available starting on December 22.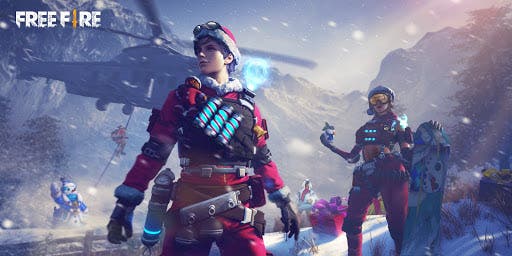 Free Fire has had an incredible 2019. It was the most downloaded mobile game for 2019 globally, across both the Google Play and iOS Store combined, according to App Annie. Fans continue to watch and participate in many of its esports tournaments, the most successful being the Free Fire World Series in Brazil. The tournament achieved over 2 million peak concurrent viewers, according to Esports Charts, which is a new world record for a mobile esports tournament. Free Fire was also recognized as being the most-viewed mobile game in 2019, according to the recently released YouTube rewind 2019.
To prepare for the upcoming Winterlands event, survivors are encouraged to check out all of the pre-heat events going on in Free Fire. To do that, players can download the game for free at the following locations: