News
Sep 21, 2020
OWC announces new Mercury Extreme Pro 6G SSDs, available for purchase now
From Press Release:
Universal fit, best-in-class internal 2.5-inch SATA 6Gb/s SSD delivers sustained performance for everyone from performance enthusiasts to production professionals ranging from 240GB, 480GB, 1TB, 2TB and 4TB
The Mercury Extreme Pro 6G SSD is ideal for audio, video, photo editing, and production for sustained performance users. They are the standard for use in video capture with Black Magic cameras, AJA, and more. In situations where sustained write performance is critical, and when a drop in performance can lead to lost frames and production time. Some drives drop to 50-60MB/s after their cache is exhausted, but the Mercury Extreme Pro is up to 10x faster than what many hard drives deliver today after their peak speed is fatigued with as little as 2-3 percent of the hard drive written. When sustained performance is non-negotiable, the Mercury Extreme Pro 6G SSD has users covered end to end.
A 10-year Legacy of Class-Leading Performance and Reliability
When the first Mercury Extreme Pro 6G SSD launched nearly a decade ago, built to be the fastest, most reliable, and most extended endurance 2.5-inch SATA Solid State Drive available on the market. The evolution of OWC's premier 2.5-inch SATA SSD continues that legacy with up to 5X faster performance over the entirety of its capacity compared to other drives. For Macs or PCs with a 6G SATA drive bay, the Mercury Extreme Pro 6G SSD is the fastest 2.5-inch SSD available today, with rock-solid engineering to keep users working full speed ahead throughout its life for a lower Total Cost of Ownership.
Revitalize Beloved Macs & PCs into Modern Day Workhorses
With users' investment in apps plus time devoted to getting that beloved Mac or PC configured just the way they like, it makes sense for users to maximize the lifespan and longevity of their machine before retiring it. It can transform to like-new performance levels by revitalizing any Mac or PC with a Mercury Extreme Pro 6G SSD. Built using today's highest quality NAND flash memory and controller design, the Mercury Extreme Pro 6G SSD delivers sustained real-world-tested read/write speeds over 500MB/s throughout its storage capacity. From faster boots and application launch times to much-improved system responsiveness, users will love using their "new" computer at a fraction of buying the latest model.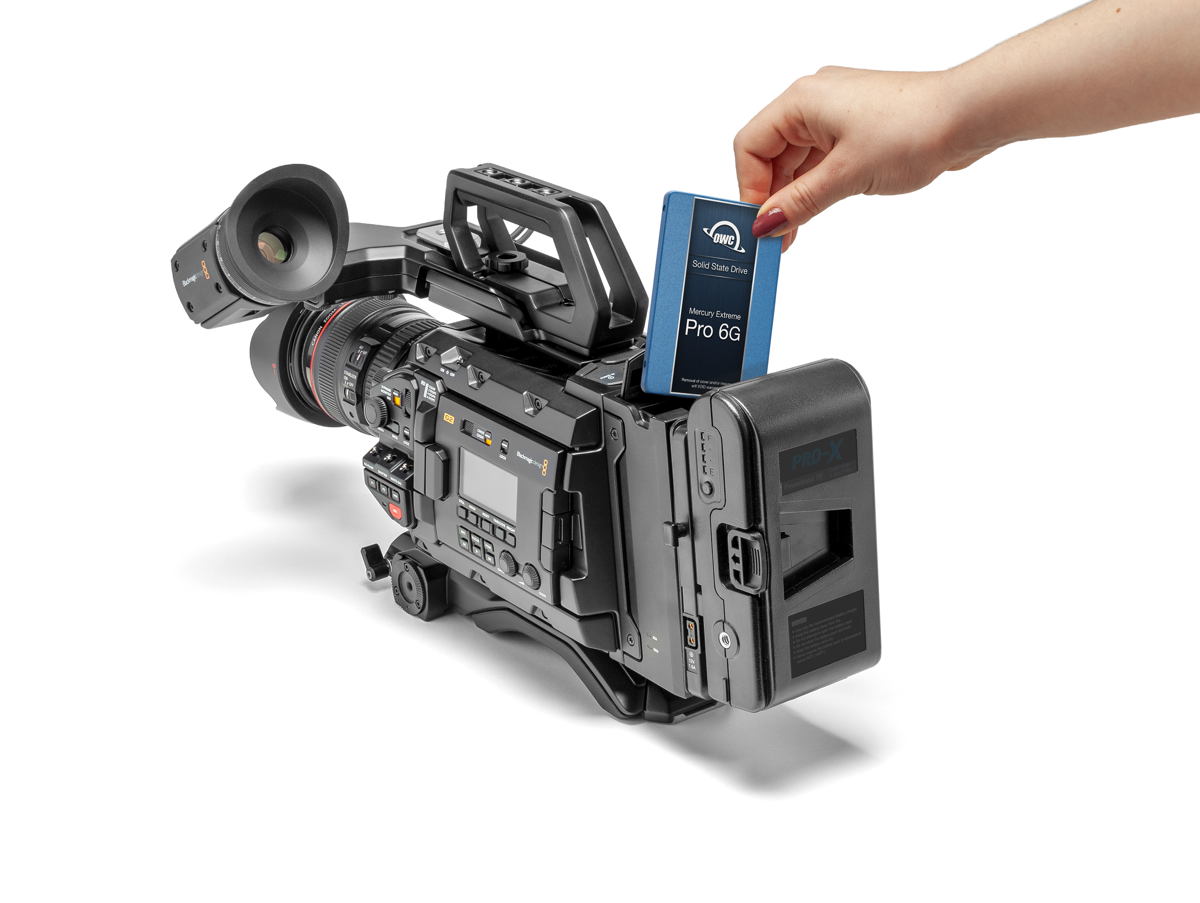 Highlights
 Ideal for high-performance computing, gaming, RAID, and audio/video/photo editing and capture applications, including in-camera

Starts Fast, Stays Fast: maintains consistent read/write speeds exceeding 500MB/s over entire drive capacity, many other drives slow down after only 2-3 percent use

Saves Money: use drive until full vs. replacing slowed down drive

Ample Space: up to 4TB capacity for the largest projects

A/V Ready: use with Blackmagic, SoundDevice, Atomos devices

Universal Fit: includes a full-sized spacer for 100% secure and compatible use in applications with 9.5mm drive height

Peace of Mind Ownership: 5-Year Limited Warranty with award-winning live support

Supercharges Macs and PCs: ideal for both notebooks and desktops
Pricing & Availability
The OWC Mercury Extreme Pro 6G 2.5-inch SSD product line up is available now at MacSales.com.
Pricing:
– 240GB $69.75
– 480GB $119.75
– 1TB $199.00
– 2TB $369.00
– 4TB $799.00