Call of Duty: Black Ops Cold War finally sees the return to the setting and characters we've been waiting for since the first installment. With Black Ops III, there was a lackluster story that never amounted to anything worthwhile. Then we got Black Ops 4, which was great on all fronts, but it didn't have a campaign – which was probably for the best after the prior entry. Treyarch takes us back to the 1980s, reuniting us with Mason and Woods along with some new faces and names to stop a Cold War gone hot. Cold War offers a blend of nostalgia-fueled gameplay with next-generation visuals for a true sequel to the original game.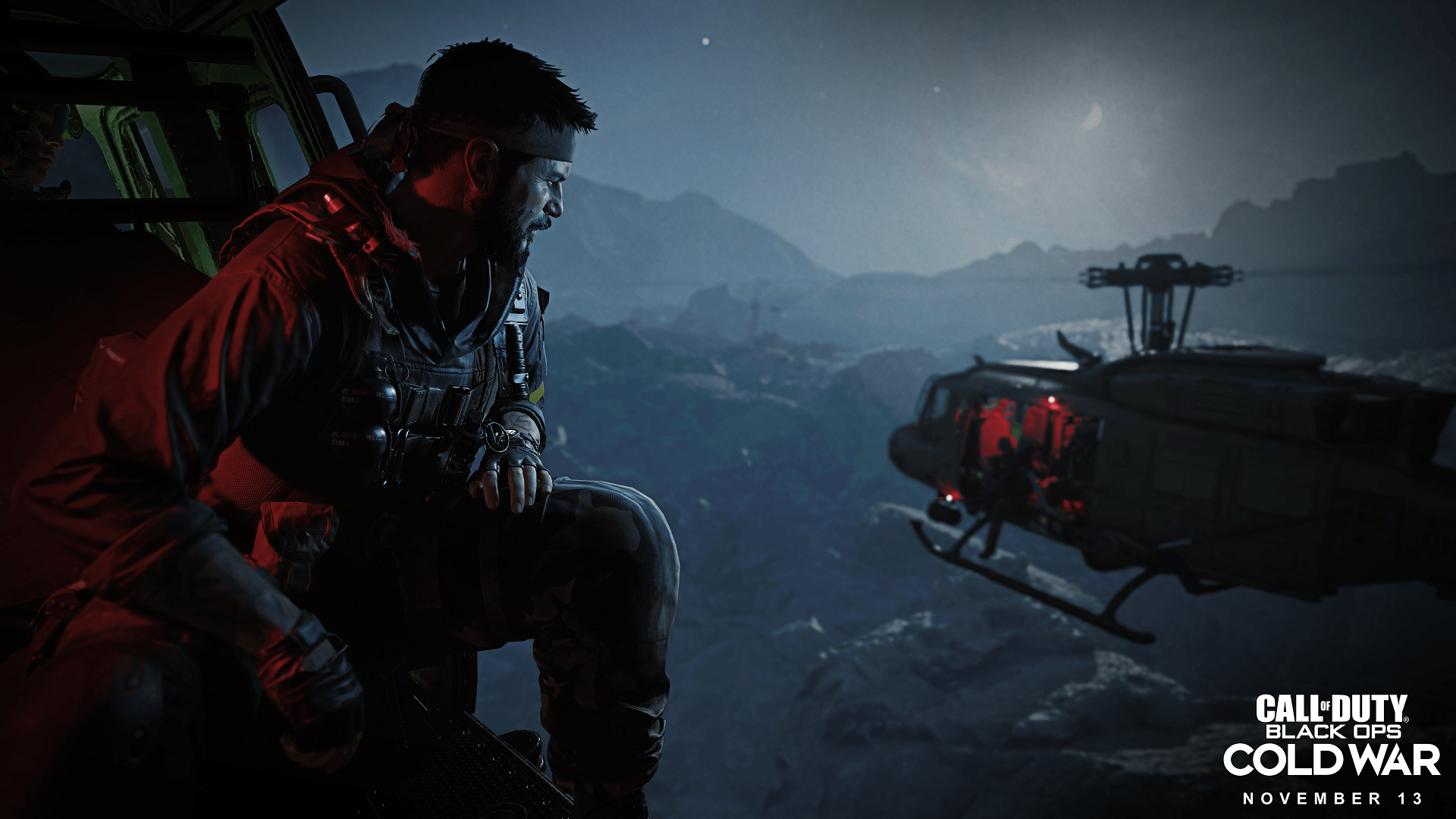 CAMPAIGN
While "Cold War gone hot" is an overused phrase, it's apt for the goings on Black Ops Cold War. The game opens in 1981, and you're introduced to the characters and state of the world. This is still a linear game, as you're given missions one after another. How it differs, is in its presentation. Being part of a Black Ops organization, you set up a safehouse and build out an evidence board to take down the Perseus network, one-by-one. As the dominos fall, you'll mount evidence against the leader before a final strike. Without spoiling too much, there's actually a tie to another Call of Duty game for the first time, specifically creating connective tissue between this and last year's Modern Warfare for a welcome surprise.
Getting there requires the prerequisite of completing all of the other missions on the board. But because evidence plays a larger role, there are two side missions you can optionally take on, which requires collecting items in other levels to be used. Without them, you risk failing the mission and not getting the outcome you desire. It's a neat way of making collectibles something other than hollow attempts at extending gameplay and inviting replayability.
Call of Duty is known for its set pieces and bombast, and while there's plenty of that, Black Ops Cold War offers many opportunities and even necessities for stealth. And it's fun. There are fail states when you don't get the stealth right, but because of all of this it feels like movie from the 80s. What you get is a really brisk, tight campaign that you can wrap up in little as four to six hours.
Between missions, you can talk to your crew. There are dialogue choices based on the conversation, and you don't get to exhaust all of it in most cases. This helps get to know these characters a bit more, where the missions don't always allow for. There's a healthy dose of Reagan and Gorbachev in the game, but not to an egregious amount. The game certainly cements the era with arcades, televisions, weapons, and more. It feels a bit manufactured, but it works in selling the atmosphere that is so focused on immersing you in.
MULTIPLAYER
While there's not much in the way of story in multiplayer modes, there is one now. During a short cutscene, it's two years after the conclusion of the single-player story, and the Perseus faction is still vying for world destruction while NATO and the Warsaw Pact battle it out. It's weird, but a neat inclusion that does more than it needs to build up the narrative of why these fights happen.
Perhaps surprisingly, the game only ships with six maps, and eleven modes. You've got your standard fare like Team Deathmatch, Search & Destroy, Kill Confirmed, Domination, and the like. VIP Escort isn't new to Black Ops, but its return is welcome for a different type of attack and defend, where one enemy escorts a VIP to an extraction while the other team looks to eliminate them. The VIP is a glass cannon, and so it requires teamwork to be successful.
The standout modes, are the new ones in Fireteam: Dirty Bomb, Combined Arms: Assault, and Combined Arms: Domination. In Fireteam: Dirty Bomb, those who play Warzone will find similarities between this and the Plunder mode. This places 40-players onto a large map where plays must work together to collect uranium and and detonating dirty bombs. The first team to hit the score limit wins, and it's a nice twist on Plunder and is playable within Black Ops Cold War. With Combined Arms: Assault, it's a 12v12 mode with vehicles and large maps with zone attack and defend. Then in Combined Arms: Domination, vehicles are out, but capture and defend across multiple points.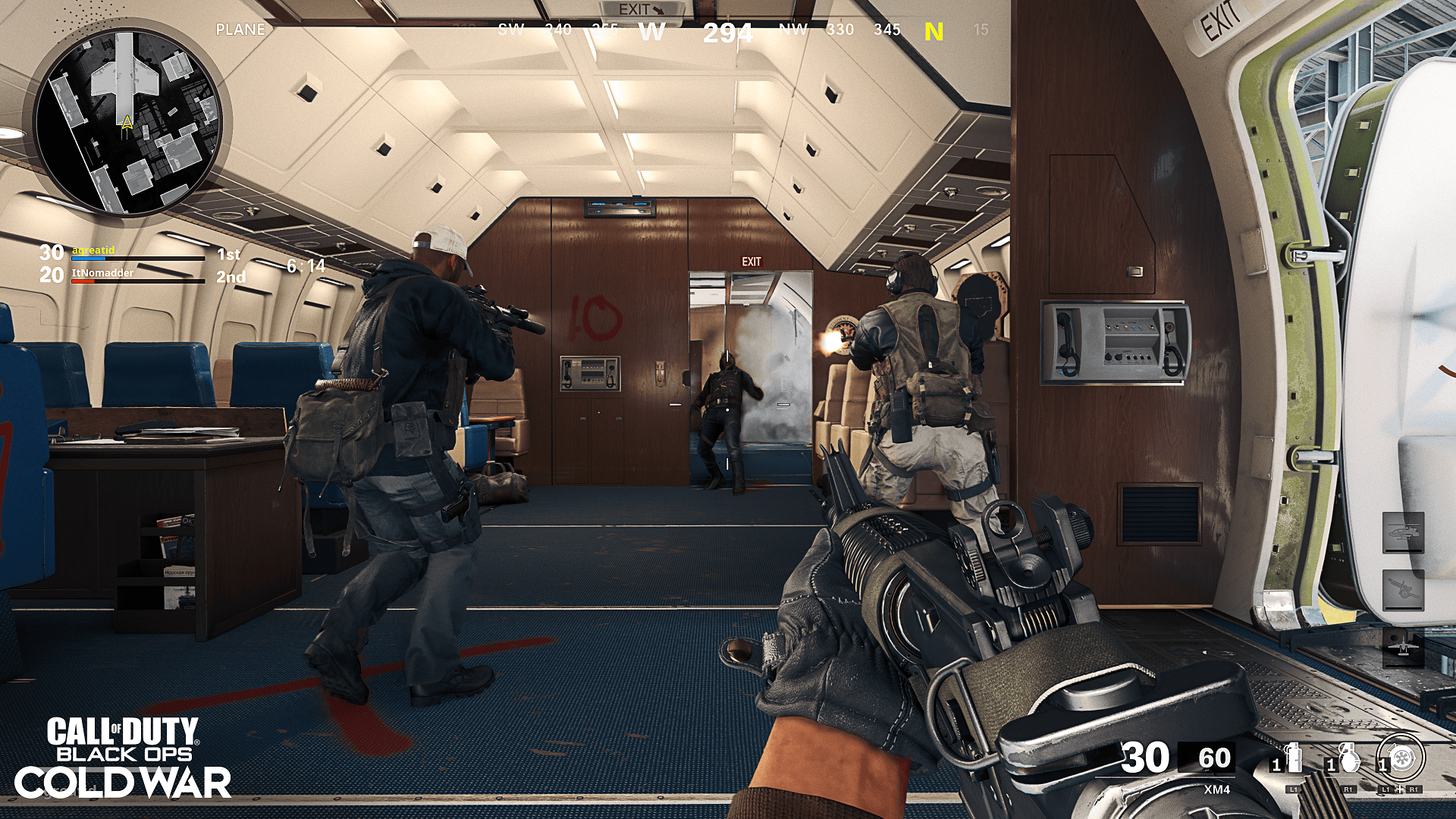 Deviating from the changes made in Black Ops 3 and Black Ops 4 with operators, there are no powers or special abilities. There's a smaller roster of operators to choose from at launch, and none of them have any customization. Which signals that more operators are coming via paid currency and battle pass rewards, along with extra skins for these characters as microtransactions. Weapons and attachments are firmly rooted in the 1980s and prior like the MP5 and M-16. While you are still limited to five attachments per weapons, this is likely for Warzone compatibility. Another Black Ops staple is the wildcard system, which lets you take on two primary weapons, or an extra perk per slot.
I think it's worth talking about the multiplayer menu synthwave jam that is "Rising Tide" from Big Giant Circles. It hits all the right notes, is of the era, and just keeps you excited to play the multiplayer each time you hear it. This is nothing against Jack Wall, who composed the campaign, which is something to be remembered as well.
ZOMBIES
I've been very open and honest about my feelings about the Zombies mode in any Call of Duty game. I really haven't found enjoyment in it. And as the series has gone on, it's just gotten to become such a weird offering from its celebrity cameos to gameplay that was more complicated than it needed to be. I'll say that while Black Ops Cold War's Zombie mode is less convoluted, it's still dense. And it does continue from Black Ops 4's Zombie mode, so there's still continuity and not a reboot. I did find it fun to play, and it's easy to matchmake with people who are willing to teach you how to play. There's easter eggs galore, and whether you choose the 20-wave limited or Endless modes, there's some fun and hilarity to be had when things start to get more intense.
There is also another follow-up zombie mode in Dead Ops Arcade 3. It's…weird. I remember playing the first one in the original Black Ops, but I absolutely don't like playing it now. It's a top-down shooter, devoid of a crosshair that makes it difficult to line-up your shots. It's a decidedly lower poly game, meant to replicate an older kind of game, and there's this first-person powerup that shows how bad it looks with its mobile-style graphics. It's bore and chore to play.
I find Cold War's Zombies mode to be more enjoyable than prior entries. If you're a fan of these, you won't be disappoint with what's on offer here, but those who've tired out will find some renewed enthusiasm for it.
WARZONE
It's kind of weird to talk about this, because Warzone is not actually a part of Black Ops Cold War. In order to play the battle royale, you have to keep Call of Duty: Modern Warfare or the standalone Call of Duty: Warzone installed as it still uses that engine. So now you're switching to different executables to bounce between regular multiplayer and battle royale. As a result, it's not as sleek or fast to switch between modes as it used to be. It looks and feels more disjointed than I anticipated it being.
RTX ON
We head into the uncanny valley in Call of Duty: Black Ops Cold War. From the recreation of President Ronal Reagan with his soundalike providing the voice to even its fictional characters in-game and cutscenes, there's an unease at how good everyone looks. It's great for immersion, but just wild to see it in motion.
If you're playing on PC, the game is packed with features from framerate settings to individual sliders, and graphical options. Where it stands out is in its use of RTX (raytracing) and DLSS (deep learning super sampling) when using NVIDIA RTX GPUs. The raytracing is particularly noticeable in how light and shadows are cast. These are very taxing on the GPU to produce, but for the campaign is absolutely worth it for its mood-setting. After I beat the story, I did turn this off for the added benefit of more frames per second. In terms of DLSS, the game absolutely screams at high framerates pretty much any mode you put it in, but the "performance" mode has the biggest benefit. It's a gorgeous game without any of these features enabled, but enhanced if you've got an RTX GPU, or even a new console that supports raytracing like the PlayStation 5 and Xbox Series X do.
My PC Specs:

– Microsoft Windows 10 Pro
– Intel Core i9 9900K @ 5Ghz (Turbo)
– Corsair H115i RGB PLATINUM 97 CFM Liquid CPU Cooler
– Corsair Vengeance RGB Pro 32 GB (2 x 16 GB) DDR4-3200 Memory
– EVGA GeForce RTX 2080 Ti 11 GB XC ULTRA GAMING
– Seagate FireCuda SSD (500GB)
– Seagate BarraCuda SSD (1TB + 2TB)
– OWC Aura P12 SSD (2TB)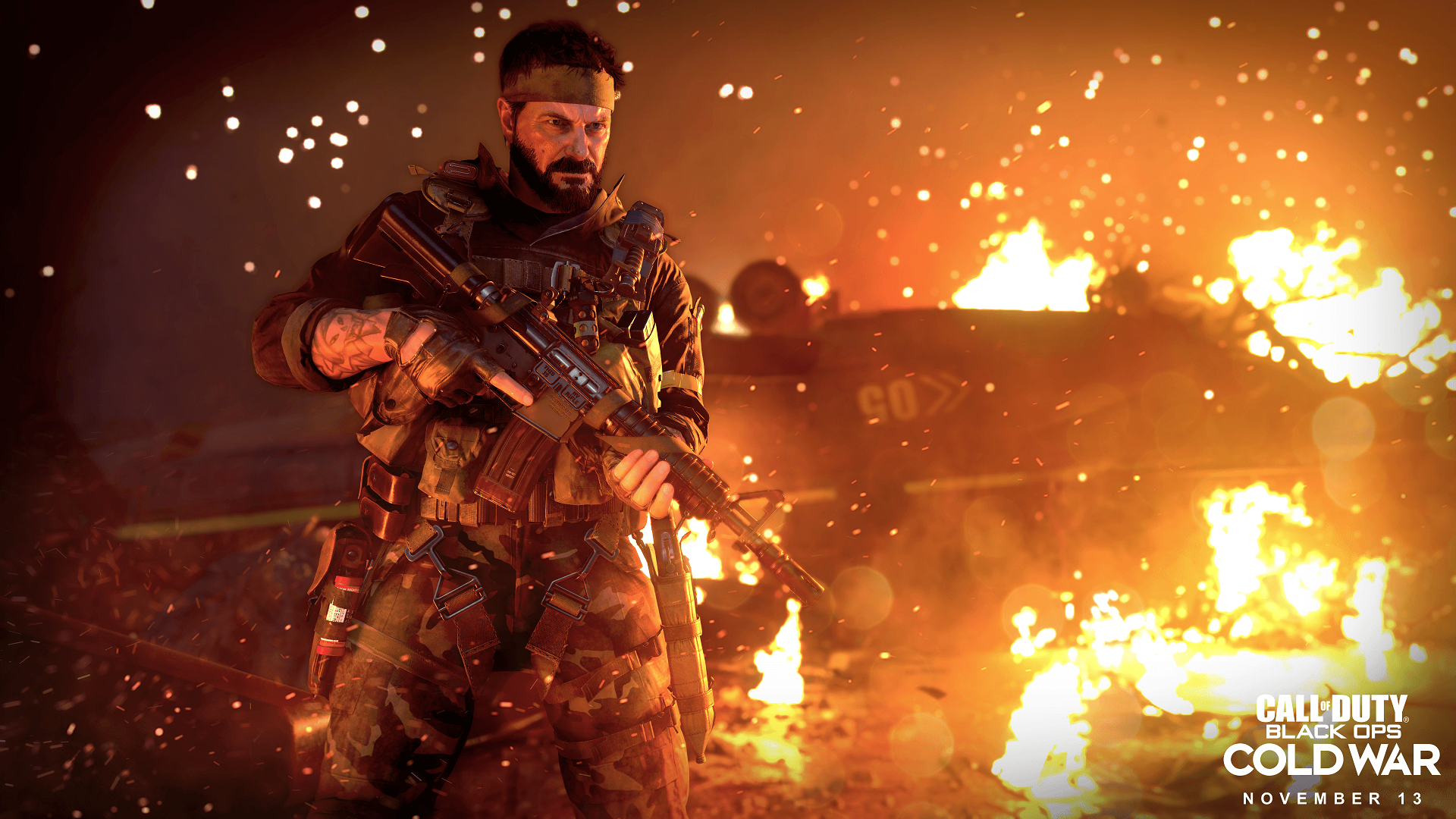 Call of Duty: Black Ops Cold War isn't the evolution I thought it would be, but it is an excellent entry and return to form for a series that's lost its way, but now has been found. There's a familiar sense of movement and way the game plays that reminds you this is a Treyarch game, in all the best ways. The game feels less of a complete package due to how few multiplayer maps there are, and how Warzone feels like a less natural transition as it was in Modern Warfare. The campaign is short and sweet, but does some things to create a shared universe for future games to build off of. Black Ops Cold War is a really exciting 80s shooter that has yet to reach its full potential, but the state that it's in currently is really fulfilling.
A Battle.net code was provided by Activision for review purposes