Very few games let you charge into a battle with a chicken in one hand, and an axe in another while announcing at a loud volume that "I've soiled myself!" as I slice the arm off of my opponent. This certainly tells you the game's tone. Chivalry 2 is the long-awaited sequel to the 2012 multiplayer hit Chivalry: Medieval Warfare, and this first-person melee medieval slasher has arrived in spectacular fashion. Equal parts comedy and gore, Chivalry 2 has dazzled me with its complex controls, deep systems, and ability to entertain in all forms; this is a crucial purchase wherever you play.
Unlike most games, the tutorial is a must-play in order to get an edge in battle. This will teach you absolutely everything you need to know to be successful, and from there it's on you to impart that knowledge in every fight. This is a game of melee combat with blunt and bladed instruments, and every weapon from axes to polearms and maces all have their nuances, and time needed to learn. There are four classes: Archer, Vanguard, Footman, and Knight. Each one has their own ability, like the Knight who can blow a warhorn to heal those in the radius of themselves. The archer class is extremely vulnerable but very deadly, like a glass cannon. It might take some experimentation to find what you like or don't like, but there's lots of paths to unlock weapons and items that you want. You'll even be given a chance to side with a faction, either Mason Order in red or Agatha Knights in blue. In Free-For-All matches, they're a neutral black. Oh, and if you were curious of my allegiance: FOR AGATHA!
During a battle, there's on field equipment from things like campfires to set people ablaze to hardware like ballistae for hard-hitting devastation. If you manage to find a catapult, you can put boulders into it and fire on the enemy, or better yet — put yourself in there and fire away. There's lots of little details in Chivalry 2 that I appreciate. In the tournament map, you can just sit down and drink mead while watching the anarchy. Or if during combat you lose a non-dominant limb, you can keep fighting with a smaller weapon until you bleed out. Torn Banner Studios have ramped up every aspect of the game, all the way down to these details that give it the character it so richly exudes.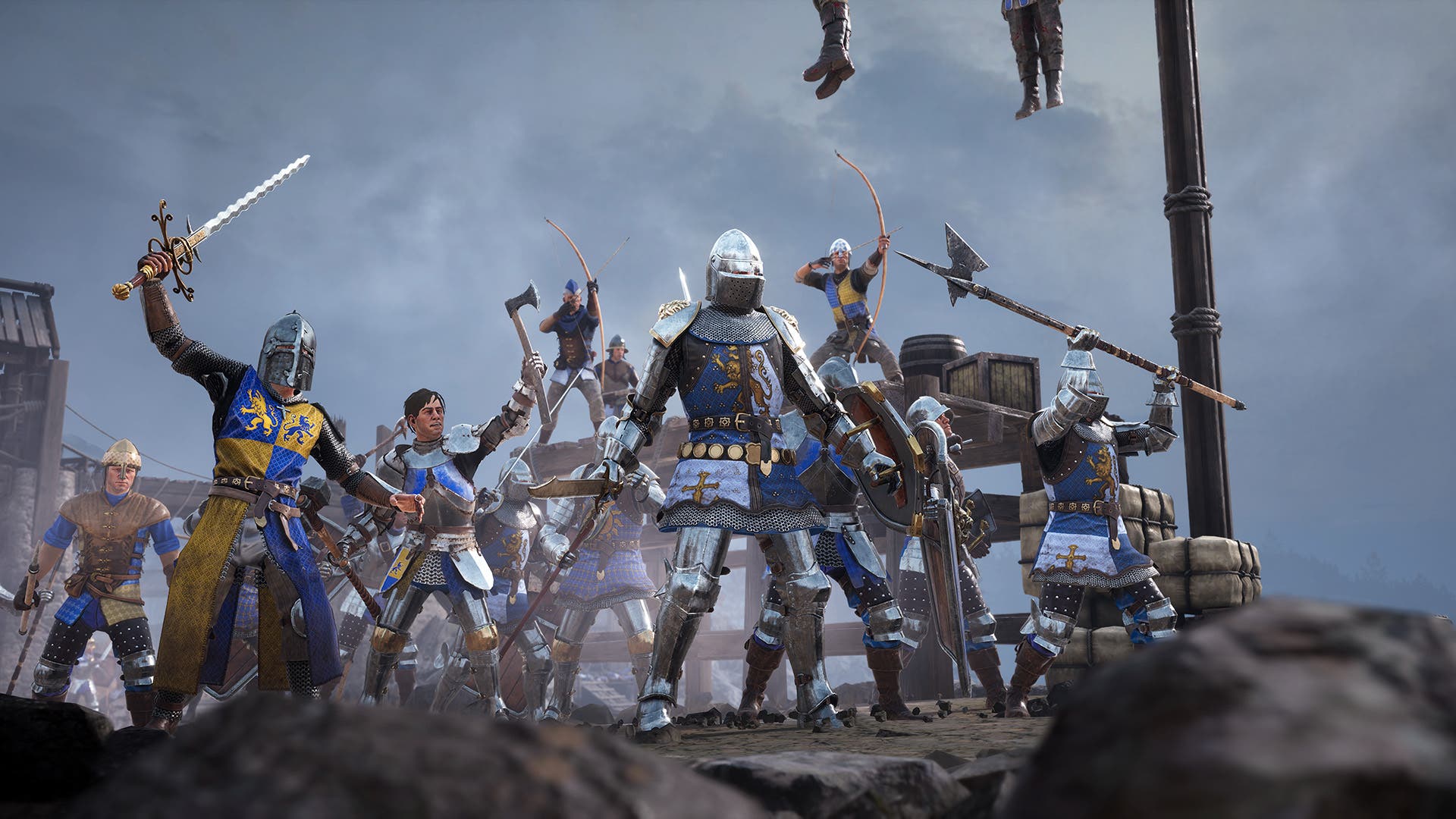 Like its predecessor Chivalry: Medieval Warfare and the Half-Life 2 mod, Age of Chivalry that started it, this is a multiplayer-only game. There isn't a campaign, or much of a story to be found. You can play offline practice to blow off steam by absolutely decimating bots. But the hook of the game is the online multiplayer with real player. Now boasting up to 64-players in mixed modes from team deathmatch or objectives. There's also 40-player mixed modes for a diminished number of madmen running around the battlefield. The Free-For-All mode is strictly Team Deathmatch, but great chaotic energy that anyone can enjoy. Most of the game relies on matchmaking, but you can filter a server browser to find the exact type of match or map you're looking for. There is one nasty bug right now, at least on PC where parties are difficult to form due to the game not recognizing one or the other is not only online, but in-game to be able to receive the invite. I'd hope it would've been fixed by now, but it does seem to be coming soon. A few restarts of the game corrects this, but this should have been solved during the betas, not post-launch.
Chivalry 2 launched with eight maps, with each one having a tale to tell as part of its introduction. Every map also has a splendorous name: Escape from Falmire, The Siege of Rudhelm, and so on. With the latter supporting team objective mode, you'll be tasked with capturing the gatehouse, freeing the champion and the like. The Battle of Darkforest want you to Kill the Duke, and the stages to get to that point are just as thrilling as objective modes found in Overwatch or Team Fortress 2. Tournament Grounds is an early favorite of mine, as it's like a bare bones Medieval Times that you get to play. Though I think The Fighting Pit is winning me over with its "Gladiator"-esque arena and punjistick pit.
There is a leveling system, and you'll earn experience for everything you do. Whether you like to hang back and just use bows to take out enemies from afar, or if you like to get into the thick of combat for kills, or if you like to play the objective, there's experience for that. An overall account level will accumulate, and then there's class levels which dictate what weapons you have access to in the primary and secondary slots. In most situations, any level of player is just as capable as the other, the separator is knowledge and skill, not the weapons they wield.
The developers talk about roleplaying in the game, and there's a breadth of customization options from each armor piece to whole sets, as well as the entire look and sound of the class you're playing. With each one of those able to be customized differently. Then there's a swath of voices to select, as well as accompanying unique voice lines. It's really impressive, and I can see how people would get really into it. The game is by default played from the first-person, and you can switch to third-person if you like. It felt disorienting to me. And the only place where it made sense was when riding horses, which is new and a fun addition.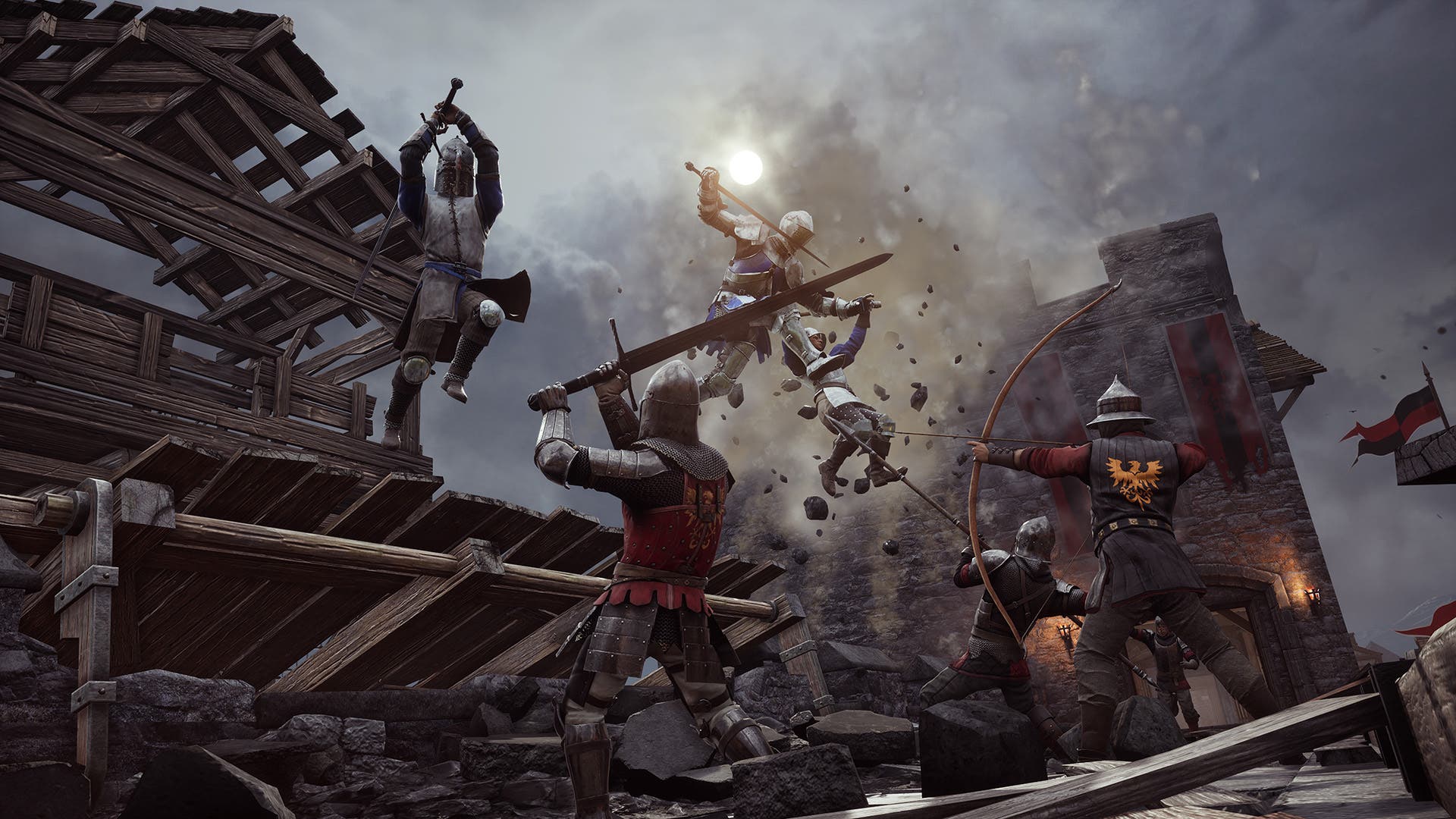 The first game used Unreal Engine 3, and for what it was, worked well. But playing Chivalry 2 now using Unreal Engine 4, it's in a whole new league. The game's visuals pop with color, and vary from hot days to cool nights, and it's atmosphere you can feel. There's lots of detail and incredible scale here. Upon death, the game gives you a free-floating camera to survey the whole map. It's a great way to view the carnage up close or from afar. With all of the settings maxed, I was able to get well over 120fps at all times, it's an very performant game that benefits from higher framerates.
My PC Specs:

– Microsoft Windows 10 Pro
– Intel Core i9 9900K @ 5Ghz (Turbo)
– Corsair H115i RGB PLATINUM 97 CFM Liquid CPU Cooler
– Corsair Vengeance RGB Pro 32 GB (2 x 16 GB) DDR4-3200 Memory
– EVGA GeForce RTX 2080 Ti 11 GB XC ULTRA GAMING
– Seagate FireCuda SSD (500GB)
– Seagate BarraCuda SSD (1TB / 2TB)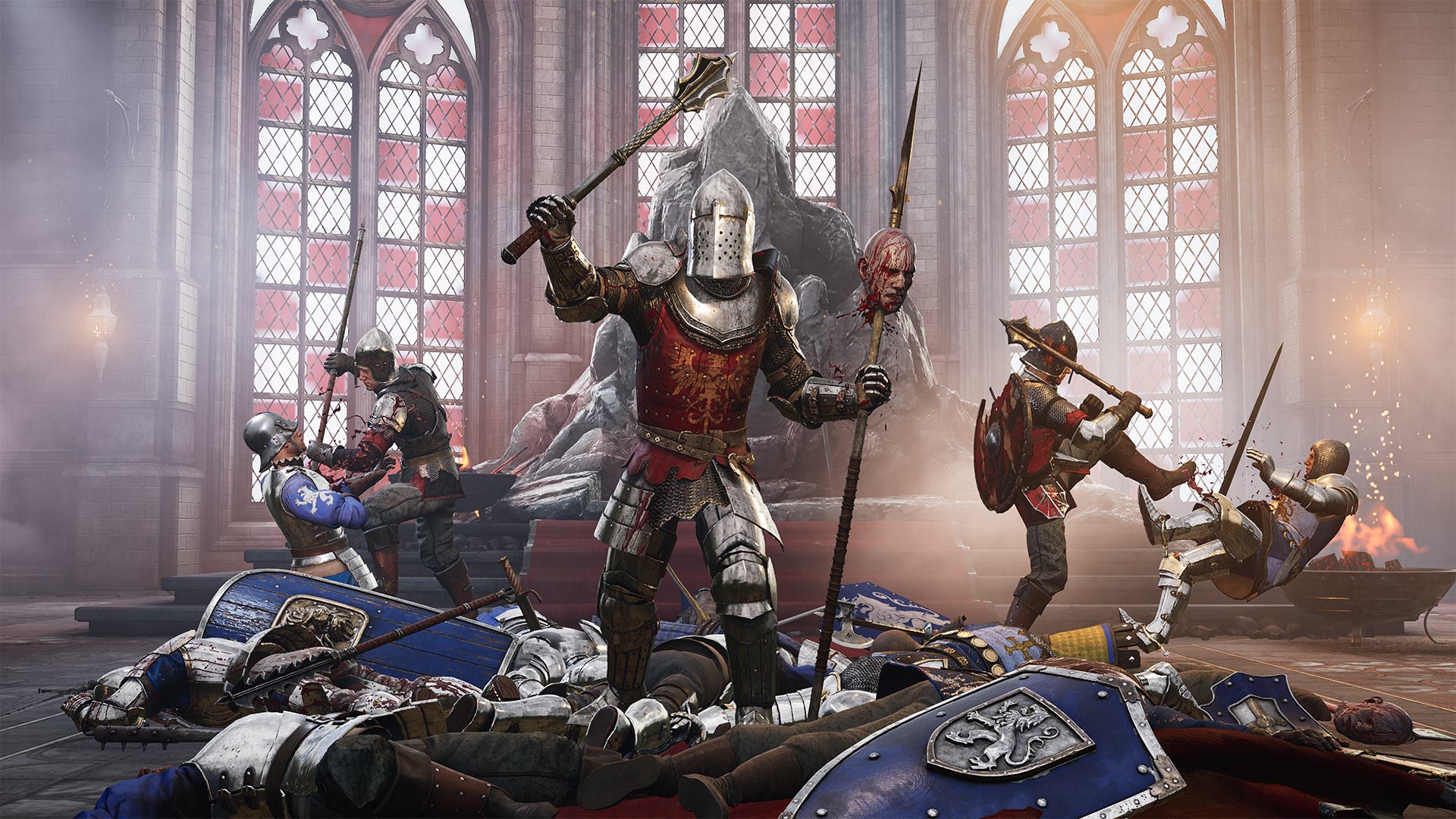 When you swing with that weapon with purpose, and it connects, it's a joy so few games can give. Every fight is a nail biter and you're having so much fun that you don't care whether you win or lose. Not only do those on console get to enjoy what Chivalry 2 is all about this time, but there's crossplay so that everyone on PC and console can play together. Everything about the game is cinematic and grand, and never disappoints. Chivalry 2 is a sequel that exceeds expectations and has been worth the wait.
An Epic Games Store code was provided by the publisher for review purposes