News
Jul 09, 2021
Celebrate all things Witcher this weekend on GOG with Witcher-Universe Giveaway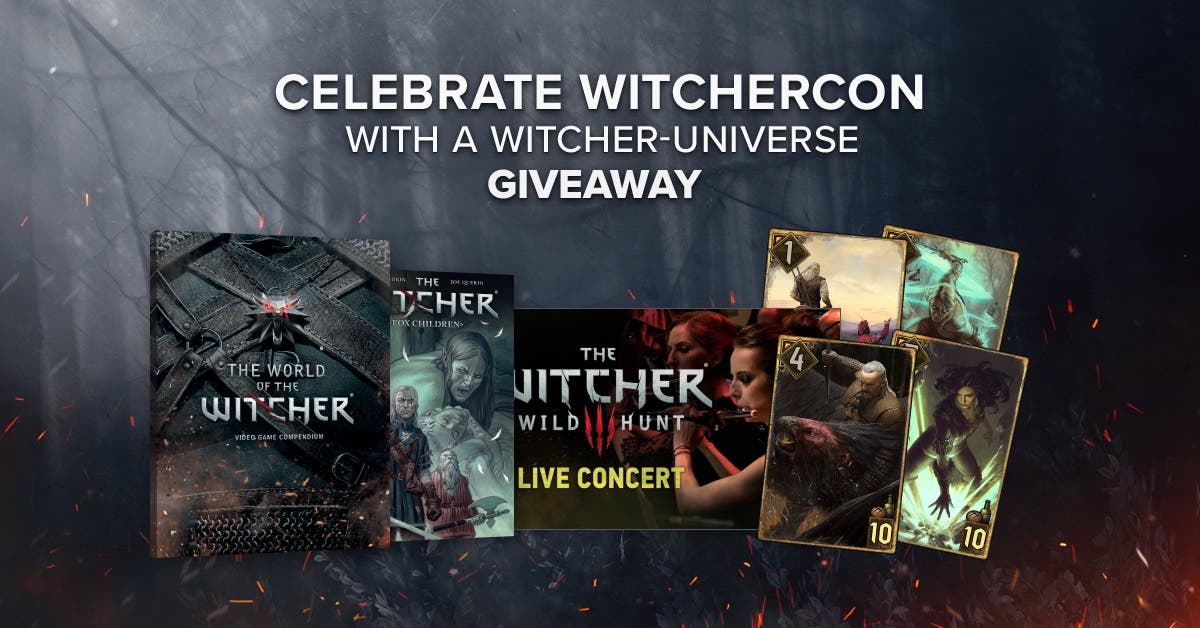 From Press Release:
Ahead of the WitcherCon streams later today, I prepared for you a short recap of various Witcher-related freebies and deals available this weekend on GOG.COM.
We made a special content hub where you can find various trivia about the series and the full line-up of the WitcherCon. You can also find there how to get a complimentary copy of The Witcher: Enhanced Edition in the GOG GALAXY app.
Later today, on July 9th, at 5 PM UTC, we will start a special WITCHER-UNIVERSE GIVEAWAY with a goodie pack including The Witcher 3: Wild Hunt concert video, a code to redeem 2 digital ebooks from the Dark Horse Comics page, and 4 new GWENT items as gifts. You will be able to claim it through our content hub and The Witcher's official website.
That's not all as all The Witcher games are on sale on GOG.COM with discounts up to 85% off.
Both the giveaway and game deals are available until July 12th, 2021, at 5 PM UTC.