Turtle Beach have conquered PC and console headsets for years. In that time, they've not tried anything with other kinds of hardware, until now. That's where the Turtle Beach Recon Controller comes in, a wired Xbox and PC controller that's sure to impress. It's a wonderful gamepad on its own, but has a plethora of features that those who care deeply about great sound will love. The key takeaway here is that Turtle Beach still has a focus on audio that they've done so well with their headsets, now found in a controller.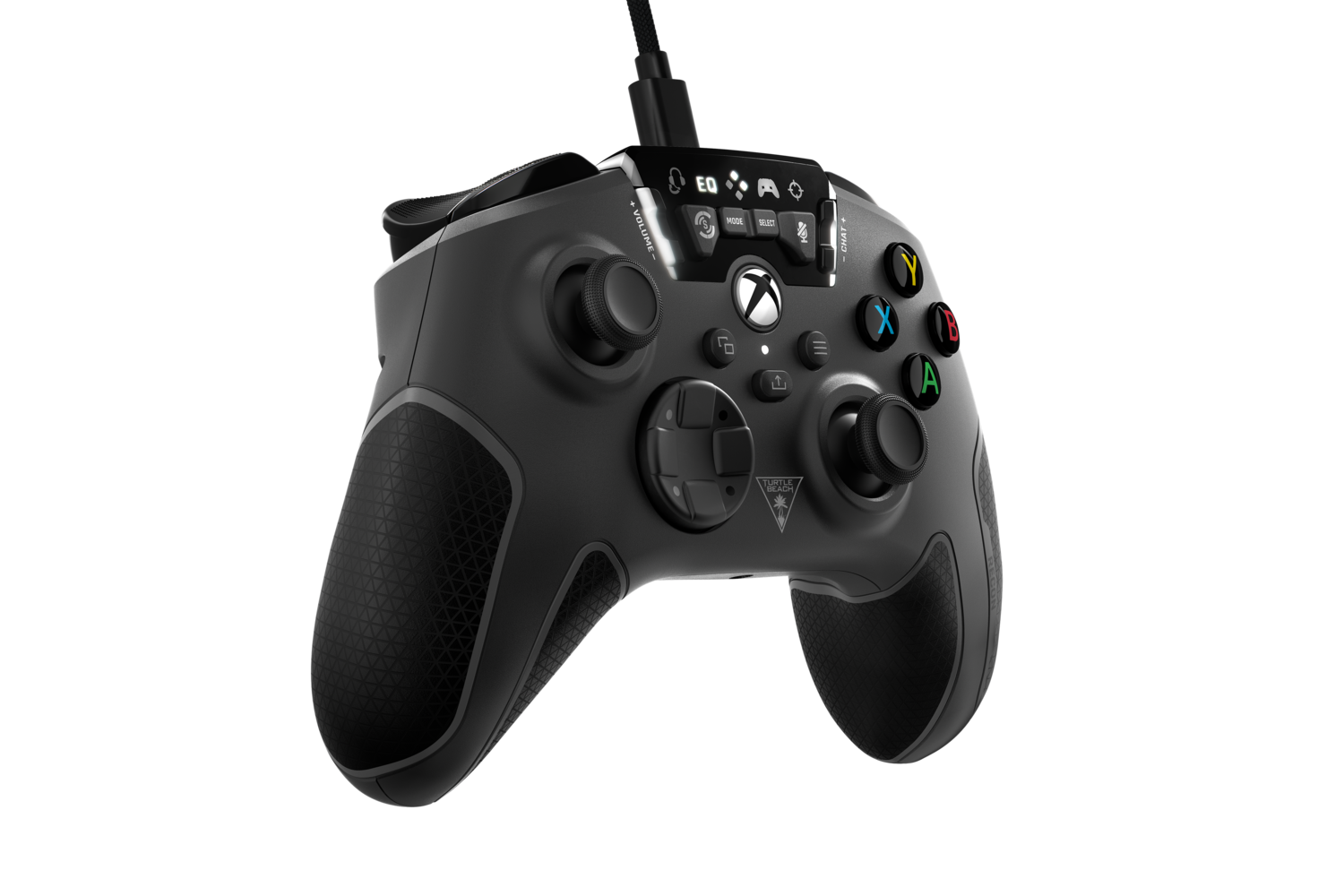 Resembling an Xbox Series X|S controller, the Turtle Beach Recon Controller aims to be an all-in-one gamepad that serves PC, Xbox One, and Xbox Series X and S while also improving chat and game audio without any add-ons or reliance on software. Coming in black to match that of an Xbox Series X, or white for an Xbox Series S, its form factor looks and feels like what you know. It has rubberized grips on the sides where your palms rest, as well as the inside where your fingers wrap around. The textured bumpers and triggers borrows from the official controller, as does the d-pad design. It's a well-made controller that has a great weight (no heft due to batteries), feels sturdy, and no button feels cheaper or lighter than the real deal.
Most notably, you'll find the control bar on the top of this controller. This is where you can set the volume of your game and chat mix, select an audio equalizer, and even adjust the right-stick sensitivity. It's a versatile set of over a dozen controls. There's some standout features here like enabling "Superhuman Hearing", a trademark of Turtle Beach's audio suite that boosts footsteps and other details best used in Apex Legends or Call of Duty: Warzone for that tactical audio advantage. Then you have a one-click mute option, that shows on the control if your mic is muted, removing any confusion or concern about the state of it. And finally, another favorite is the ability to adjust the volume of chat or game audio to strike the perfect balance that works for you and your needs.
You'll be quick to feel the two buttons in the back, which are mappable be something else. By default, the left back button can be mapped to any other button, and the right is for Pro Aim, but can alternatively be bound to a different button. A lot of third-party controllers do this now, but it's a very necessary feature if you're going to play even semi-competitively. The Recon Controller is a great option because of it's price tag, everything just feels like an added bonus.
I think the ones going to get the most out of this controller are going to be racers and shooters. In Forza Horizon 4, the rumble in the handles and triggers felt powerful. The real star is rebinding the back buttons to clutch or gear shifting felt better, as I was able to keep more fingers on the right buttons. Similarly, playing Halo: The Master Chief Collection allowed me to bind one button for jump and another for melee, keeping the more important fingers on aiming, moving, and shooting without delay or hesitation. This level of customization is not yet matched.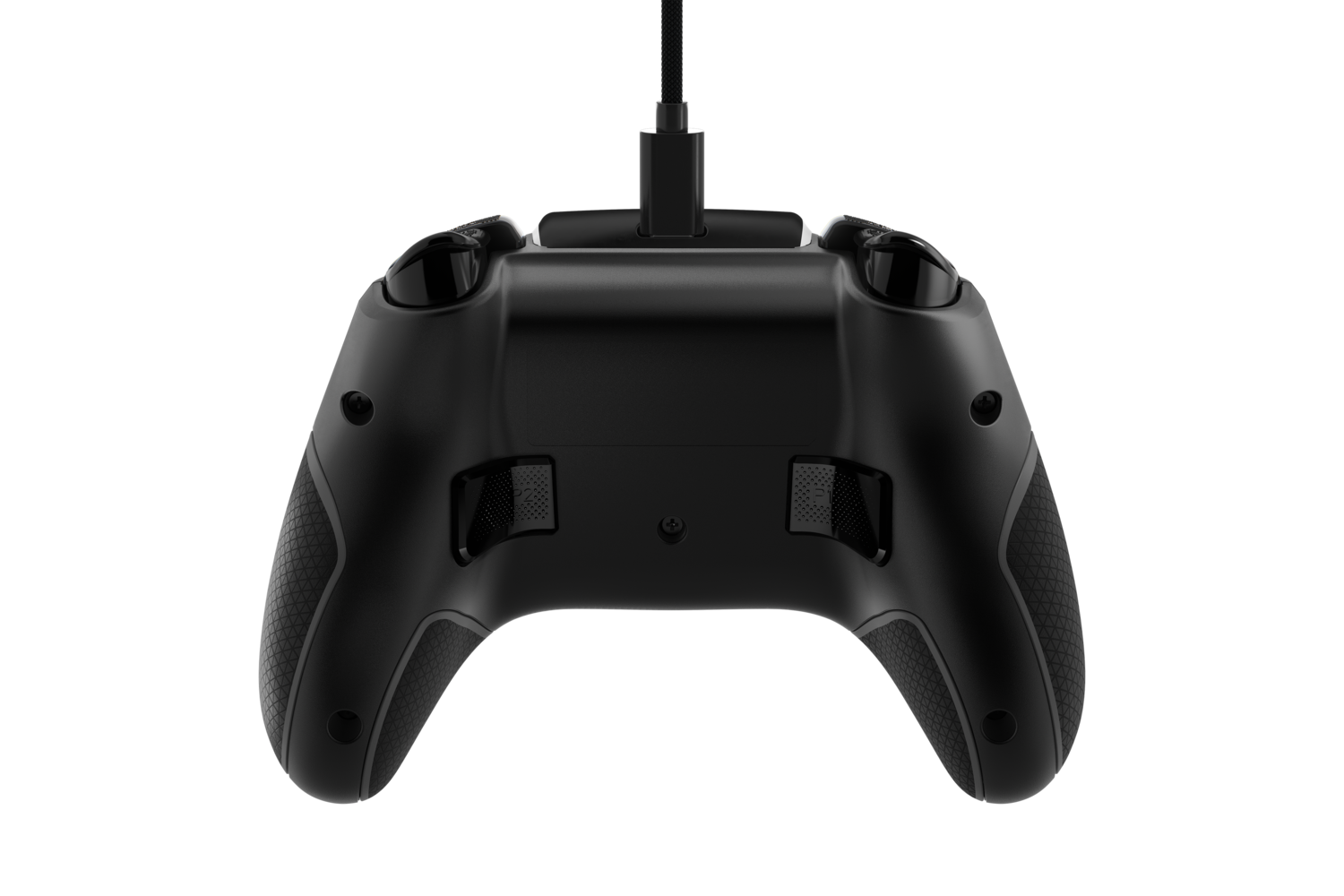 The aforementioned grips act as a cooler of sorts, making it harder not only for the controller to slip from your hands, but from getting sweaty altogether. The controller comes with a lengthy ten foot braided cable. Some won't like its wired nature, but you'll be able to play longer sessions due to the grips and no battery running down on you. Now, if you add in a headset, which plugs into the 3.5mm jack at the bottom of the controller, it can feel a bit clumsy and tethered, but that fades in time, and is not truly problematic.
As someone primarily games on PC, the audio enhancements aren't that important, as you're likely to have an audio source independent of the controller. That said, this is still a viable controller, as there's no added premium for what it does in improving audio. I think that if you're considering this controller for PC gaming only, the programmability of the back buttons is a worthwhile on its own, the Recon Controller is just feels great in your hands, and has zero compatibility issues.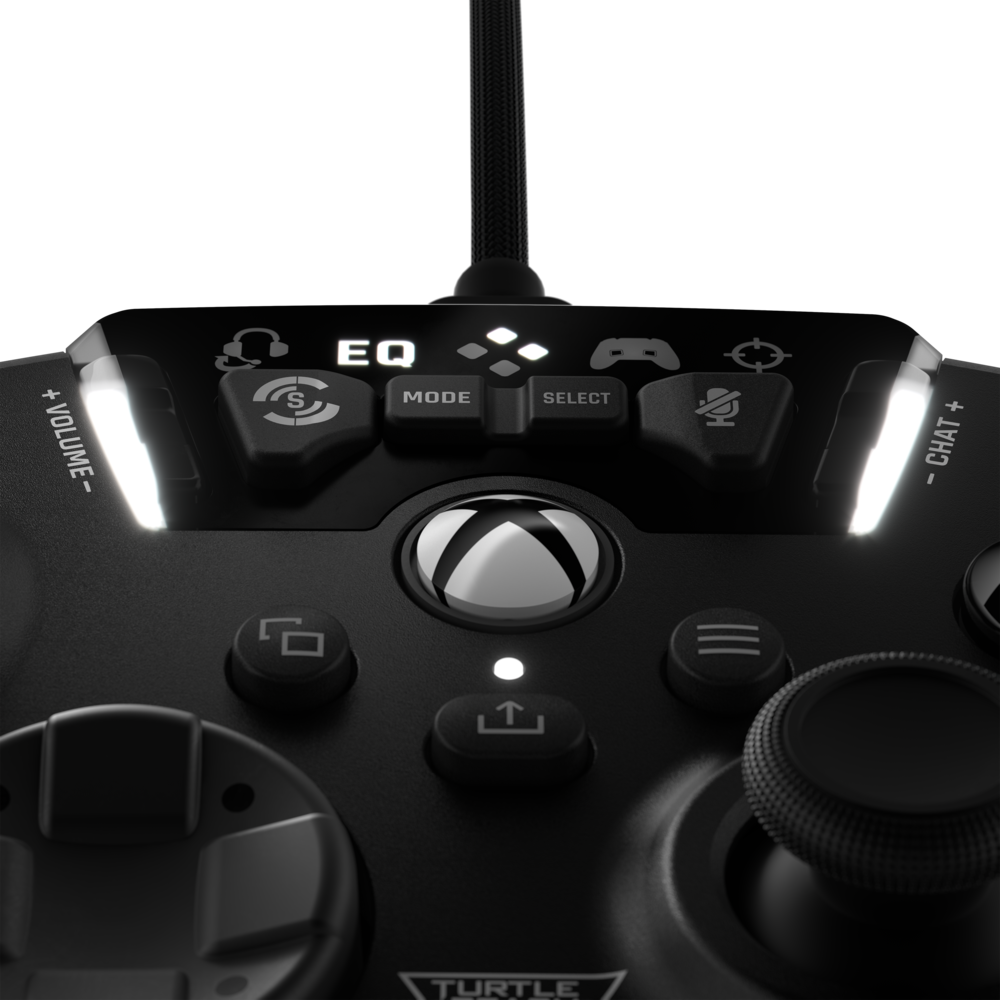 This is simply a great alternative controller for the asking price, a modest $60. Even if third-party controllers aren't your thing, it's hard to shy away from what Turtle Beach is offering here. Yes this is a wired controller, but the ten foot braided USB cable is very generous, and great for Xbox or PC gaming. For a first effort from Turtle Beach, this is a fantastic jumping off point for the company, showing that they mean business and willing to give you your money's worth, and then some. The Turtle Beach Recon Controller is a marvel of construction and ingenuity with having audio in-mind where other controllers fail to even attempt.
A hardware unit was provided in advanced by Turtle Beach for review purposes