The heat has been shut off on this year's NASCAR title, and in its place is a fresh start for developer Motorsport Games. So it's fitting that this year's title is now called Ignition, but is this a strong enough debut to get things rolling, or does this one fail to turn over? Like all things in life, this one is a little of both.
Motorsport Games takes the reigns after partnering with 704Games in the previous NASCAR Heat title, which took the reigns from Monster Games before that. Ignition also marks a change in the game engine as NASCAR 21: Ignition moves over to Unreal from Unity. With that change comes some fantastic-looking visuals but a few growing pains along the way.
Where Ignition shines is in its physics, it feels on par with the previous entries in the Heat series, and beginners most likely won't notice anything wrong. Personally, something didn't feel right. I couldn't put my finger on it, but something different messed with my driving. I only mention this because I don't want people jumping in and thinking that they'll have the same control of their car as previous years. Granted, they might, but to me, I had to adjust my timing a little. Even with that, though, it was solid, and whether driving in a dense pack or single wide on a road course, I was able to feel my car respond to the road and my inputs.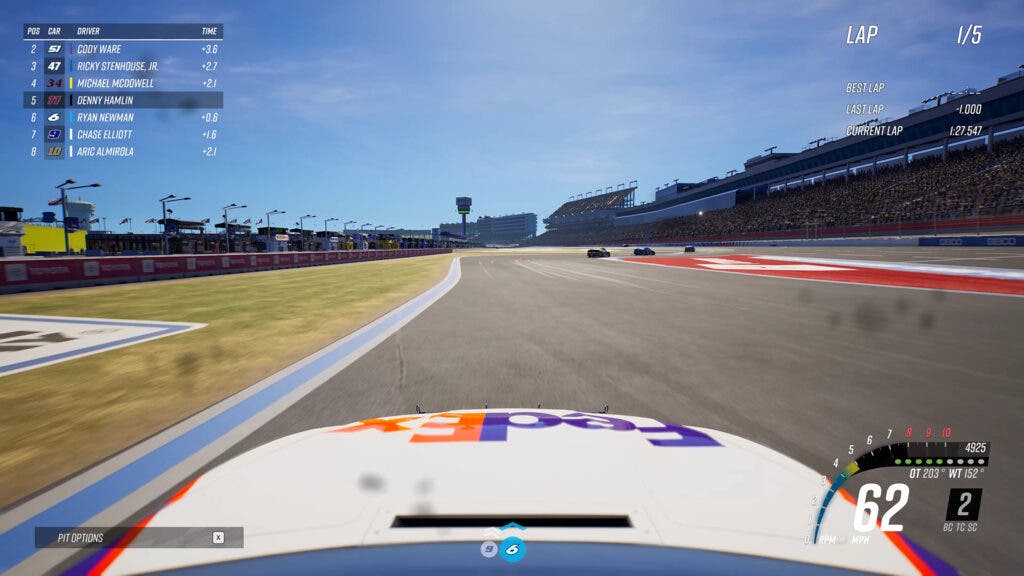 Visually, the game looks as good as it's ever been. The Unreal Engine helps exemplify the great detail in this year's title. Tracks are accurately represented, the cars are well detailed, they have that nice glossy sheen, and even the detail to the human characters like your crew look spectacular. From the crew hustling during a pitstop to the pre-race driver-check with your crew chief is all well represented. Though let me get this bit out of the way, I'm not too fond of how they have implemented the pre-race stuff. Before every race and session, you're sitting in your car, and your crew chief hands you a clipboard for race weekend. I personally would have rather just had a menu pop up and let me pick which part of the race weekend to start with; too much flair that gets in the way of efficiency. Also, to add to this, I would have liked to skip individual sessions without skipping each one individually. So you have two practice sessions, a qualifying round, another practice, then the race. I understand it's the standard race weekend layout, but why not let me choose which to complete? I see the weekend itinerary, but I want to hop right into qualifying. Let me go directly to qualify, please, without reloading. Then after that, let me go straight to the race. It's an annoyance but might only be my annoyance; your experience here might vary.
If you've read my other NASCAR reviews, you know what I focus on; the Career. Most NASCAR games these days get the physics and driving right, but there's only so much to do with that. In this day and age of your Forza Motorsport and Gran Turismos, you need progression. That's why I value a NASCAR game's career mode highly; you need to have that carrot on a stick to keep you playing. Doing race after race with no incentive is no way to play a game anymore. The previous Heat titles did an ok job with the Career, with last year's title phoning it in poorly. If you also thought last year was bad, though, you're not going to like what I'm about to say.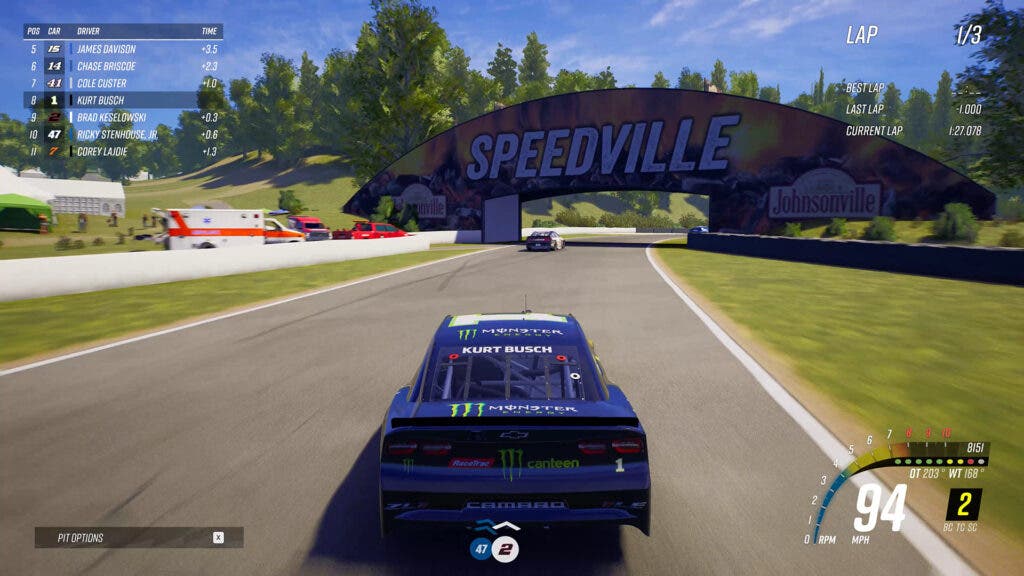 The career mode in Ignition is terrible; it's not up to par with the previous career modes at all. If you want to compare it to anything, think of how Season mode has normally functioned in past years. You pick a team to drive for and the car. Then you race for points to win that season. That's all Career mode is this year. You don't get to create a team; you don't start in the lower ranks; you don't get any management aspect at all. You're just hired onto a team, drive their car, then maybe move to a new team later. It's as barebones as it can be. Sure, you can chalk it up to the new engine and a fresh start, but it honestly feels like the Career was just an afterthought, an "oh, we forgot to add this, quick let's put something together." Maybe I'm being too harsh; I know these devs work their butts off on this stuff. It's just not a good look or experience for the player this year.
Other than the stripped-down Career mode, you have the standard single race under the Race Now feature; this lets players choose a driver, track, and race conditions to compete in. Online Races are also back, but I haven't hopped into a server to race at the time of review. While you don't get to create a team this year, you are given some customization options with the Paint Booth. You can create a car design to use in the Race Now or Online features. I wasn't a big fan of the challenges in the previous Heat titles, but if you were, they are also missing from Ignition, FYI.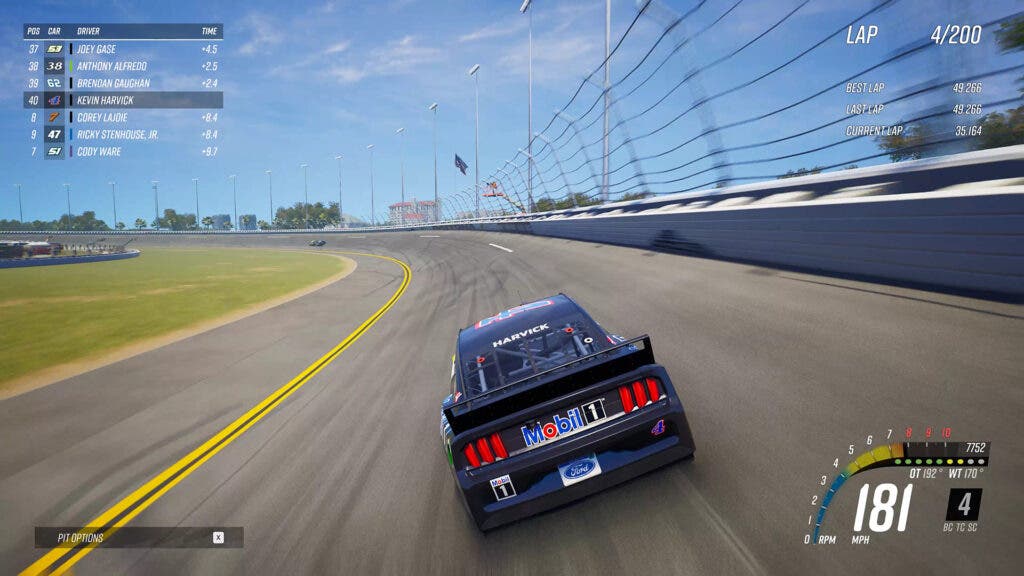 It's hard to recommend NASCAR 21: Ignition in its current form. A $60 price tag doesn't feel justified for the lack of features in this package. There is hope, though, as the racing is still quite good, the graphics look stunning, and the overall fun of being on track is there. But as with every NASCAR release over the years, that can only take you so far. If there was ever a year to skip a NASCAR title, it's this one. I do look forward to NASCAR 22 in the hope that Motorsport Games nails it. After seeing and feeling what they provided for racing this year, it's obvious they have talent over there; it just needs to be a more complete package.
A Steam code was provided by the publisher for review purposes