Flipping houses just keeps getting more lucrative these days; well, as long as you avert your eyes from our current housing market here in the states. But in the virtual world of House Flipper, more and more opportunities are opening up. The Gardens became plentiful, an Apocalypse happened, the Cyberpunk fad swept through the neighborhood, and a tidal wave of money rolled into town. Now we welcome House Flipper Pets, where you can find your perfect renovation partner!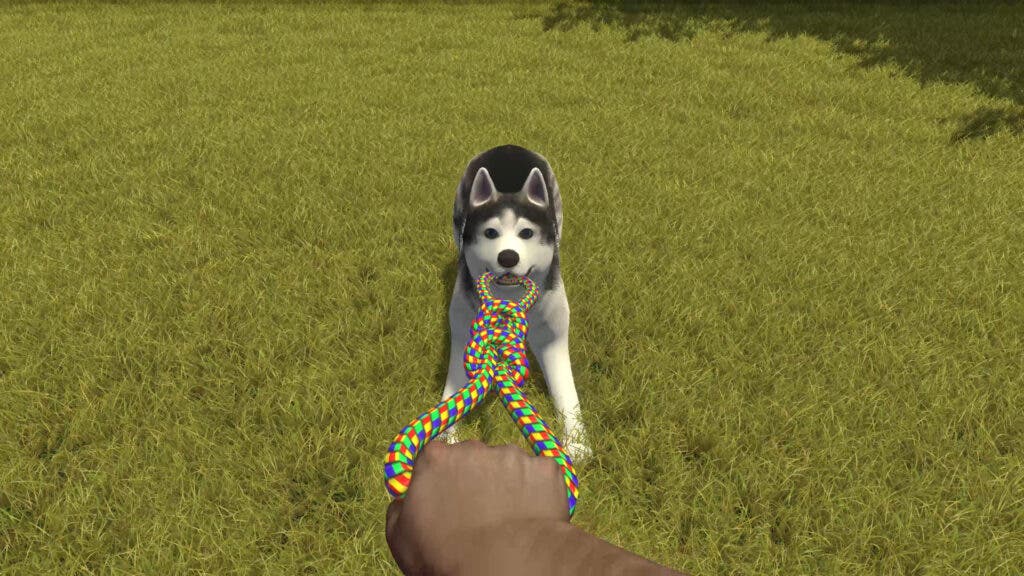 Yes, you can now take care of pets in the latest expansion to House Flipper. The DLC includes a wide variety of pets to interact with, including over ten different breeds of cats and dogs alone! If you're curious about what animals they've included, here is a list: dogs, cats, bunnies, rodents, reptiles, birds, snakes, and spiders. Within each group are a least 1-2 different species/breeds, some with many more. The dog and cats alone each have 13 different breeds! With this DLC, you now have the ability to adopt a pet and have them accompany you on jobs! They don't do much other than just, you know, be cute and playful, but they are cute to look at. If you play these games with your own head canon of what's going on, then what's not to love about bringing along a little friend?
In your office, you can decorate and add enclosures for the new animals and do various interactions with them. You can name them, play with toys, bathe, feed them, and even pick them up to hold. Well, other than the fish. Can't do that here, and I wouldn't recommend that to your aquarium pals in the real world. Your adopted pets even have meters letting you know when you need to take care of their needs. Things like bathing, for example. You'll have to purchase the bath so that you can move your animal to the station and begin washing them. Obviously, not all animals can use the station, but it is needed if you have, say, a dirty dog. Along with these interactions, you can also dress up your animals with fun hats! There aren't too many options in the game for petwear, but there is enough variety to where you can stare at your little friend and squeal like an anime girl at how cute you just made your kitty.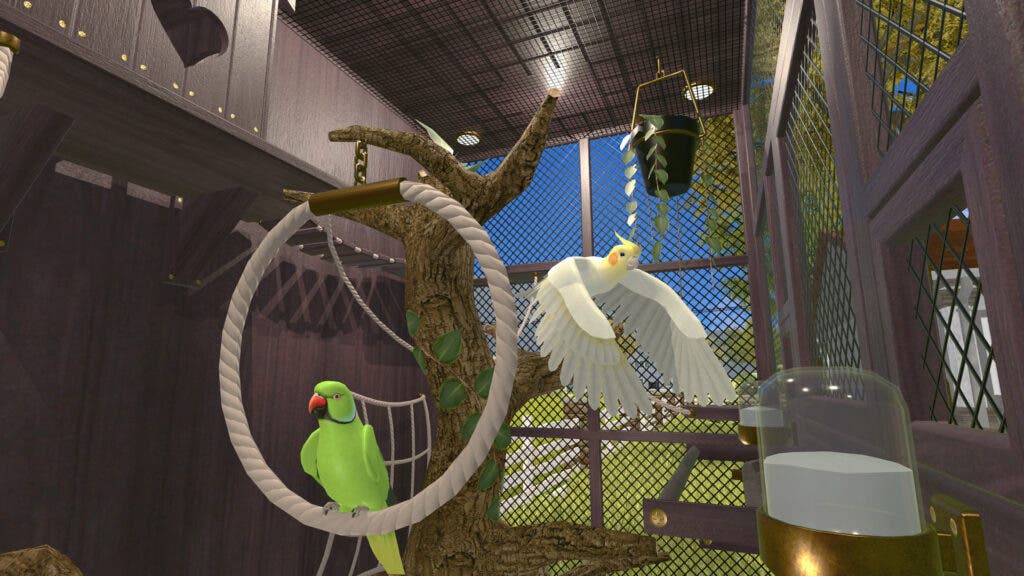 Normally you would go to your work laptop in the game and pull a new assignment for you to do; you get an email, and they ask for you to renovate the home in specific ways. In the Pets DLC, they take that a step further by adding a specific section to the laptop where you can open up a map of the neighborhood and select about ten different houses, each of which will eventually have specific needs for you to meet. From here, it's House Flipper to a T. go in, clean, sell items they don't need, buy items they do, then decorate.
The same House Flipping fun is still present and quite a blast to play. That isn't to say there aren't any minor issues I had with the DLC. Mainly, the needed enclosures of the animals are huge! It does become a slight issue with some of the smaller houses trying to fit certain species in there. It can be done, but the layout may not look exactly how you had pictured it in your head. Also, some enclosures have some odd restrictions. For example, the fish tanks only allow one type of fish to be placed in them. If you wanted Angelfish and Neon Tetra's floating around in your living room, you have to buy two tanks. I'm sure it's some sort of limitation with their engine, but strange nonetheless. I want to touch on my little grievance with the birds, the enclosure you're given to use is a giant walk-in cage. As a former bird owner over the years, that's like the "money's not a factor" dream, but most people have a tabletop or dedicated standing cages for their birds. Some even only have a perch and let them roam around the home like cats & dogs. So it didn't feel quite right to have such an enclosure as the only option.
The DLC is priced at $14.99, similar to their other paid content, and I feel as if this one earns that rate a little more than the Garden DLC I reviewed over three years ago. There is a lot of content added for pet care and pet ownership, even new items like wallpaper and other decorations. It's a nice addition to the game, and if you're still enjoying the base House Flipper game, I would wholeheartedly recommend the Pets DLC for you as well. Go ahead and load it up to make a new pet friend, I did, and I made a few.
A Steam code was provided by the publisher for review purposes