From Press Release:
The official launch trailer for Marvel's Midnight Suns is now available to watch. Debuting on today's Marvel's Midnight Suns Livestream, this action-packed trailer shows the devastating effects of Lilith's successful takeover of the Sanctum Santorum – unleashing the forces of the underworld on Earth. Only the full might of the Hunter and the Midnight Suns stand a fighting chance to save the world.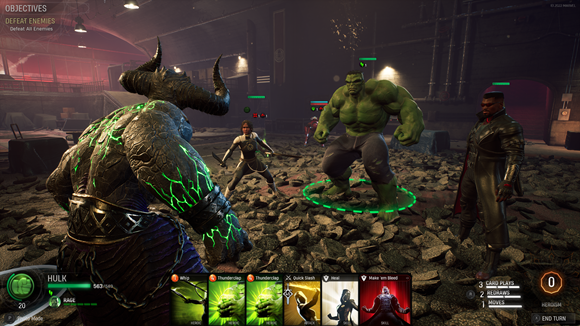 As part of today's livestream, the 13th and final playable character in the base game for Marvel's Midnight Suns was also revealed – HULK! This powerhouse will be available to unlock further into the game, bringing incredible strength and endurance to any squad.
All five Marvel's Midnight Suns Prequel Shorts are now available to watch on YouTube. For players looking to get a headstart on each of the playable heroes, check out the Character Deep Dives and Hero History segments.
Marvel's Midnight Suns launches on December 2 for Windows PC, Xbox Series X|S and PlayStation 5. Launch timing for the Xbox One, PlayStation 4 and Nintendo Switch versions of the game will be shared at a later date.