From Press Release:
Malmö, Sweden, January 12th, 2023 – Once upon a time Indie developer Grenaa Games partnered with Dear Villagers to create a wholesome fairytale township builder. Titled Fabledom, this storybook fantasy would let players create their own little slice of paradise. This mythical game will become a reality, after taking part in the next edition of the Steam Next Festival, when it's unearthed on Steam Early Access later this Spring.
Set in a storybook kingdom of trolls, knights, and princesses, Fabledom offers a warm, upbeat approach to the city builder. Create your settlement from the ground up and fill it with castles, barracks, farms, fields, houses and more. ​Customize your buildings to fit your vision ​with a range of decorations and utilities available to create the coziest, most functional village in all the land!
As with all good fairy tales, there's something wicked on the horizon, so you'll have to fortify your fortress and fight neighboring colonies for dominion among the realm! Assemble an army, choose your champion, and defend your kingdom against wicked neighbors and minions. Or go forth and conquer by sending your hero to fight in your name in a mighty quest to collect epic loot and gear​!
Find yourself a Prince or Princess Charming and marry for love! Or money! Diplomacy is the name of the game in feudal times, and Fabledom's extensive negotiation mechanics let you unite for mutual interest – or clash for domination. Romance will strongly shape the way you play the game and interact with your neighbors, and every courtship brings new ways to establish your village as essential to the region​.
"With Fabledom we wanted to merge the joy of city building games with the quaint, wholesome charm of fairy tales," said Max Nielsen, Owner/ Game Designer of Grenaa Games. "We wanted to create something laid back enough for kids and casual players to get a kick out of, while offering enough optional depth for genre veterans to sink their teeth into. We're beyond excited to see what kinds of kingdom you all create when Fabledom launches this year!"
"Fabledom really captures the voice of Dear Villagers," said Guillaume Jamet, Head of Publishing for Dear Villagers. "It's got villagers! It's dear! It's quaint and charming and cute! Even its countryside looks like rural France, not too far from where we're based in Montpellier. When we first saw Fabledom, we couldn't help but be delighted by it!"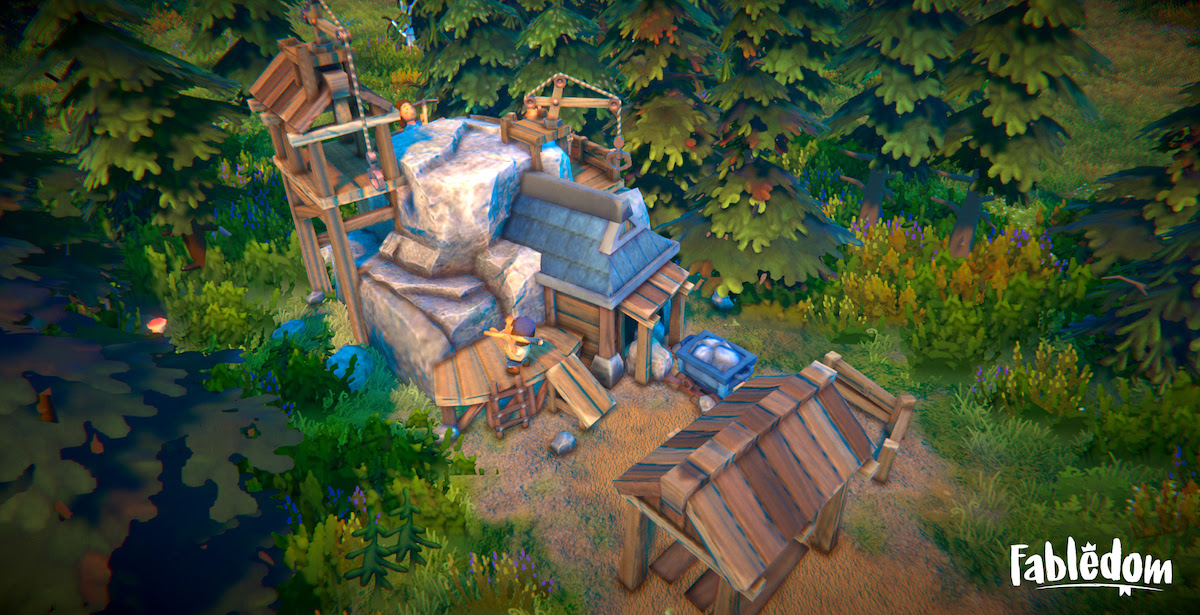 For more information on Fabledom:
Wishlist Fabledom on Steam: https://store.steampowered.com/app/1651560/Fabledom/
Fabledom Linktree: https://dear.link/fabledom/
Follow Grenaa Games on Twitter: https://twitter.com/GrenaaGames
Join the Grenaa Games discord server: https://discord.gg/RkdFXMSvQB
Follow Dear Villagers on Twitter: https://twitter.com/DearVillagers
Follow Dear Villagers on Instagram: https://www.instagram.com/dearvillagers