From Press Release:
Looking for a peak experience? The very first demo of Laysara: Summit Kingdom, currently being developed by 3-person indie studio Quite OK Games and published by us (Future Friends Games), has just launched ahead of the start of TactiCon 2023 strategy festival kicking off on Steam later today. Laysara is one of the most anticipated new city builders on Steam right now, with over 150,000 wishlists already.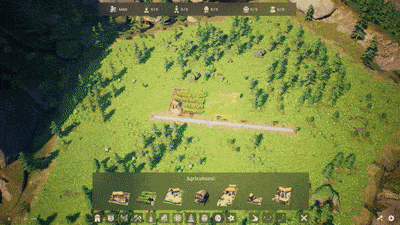 Laysara: Summit Kingdom is a challenging city builder about managing settlements in the high mountains. Carefully plan your production chains, trade networks, and avalanche survival strategies to satisfy the needs of your three-caste society and make the Kingdom of Laysara thrive!
Laysara: Summit Kingdom is coming to PC via Steam Early Access later this Summer.