From Press Release:
Malmö, Sweden, May 30th, 2023 – Indie developer Grenaa Games, in partnership with publisher Dear Villagers, is happy to announce that the first major update to its wholesome fairytale township builder Fabledom is coming to Steam Early Access on May 30th. This update, The Art of Soldiery, lets players train their own little army of Fablings.
With this update you'll be able to build military buildings such as an iron quarry, armory, fortifications, and training grounds. You'll then be able to train both swordsmen and archers to defend your village from threats such as skeletons and Stone Golems roaming in the lands.
"Fabledom is being developed by a two-person team and we're doing our best to listen to the community and offer updates based on player feedback," said Max Nielsen, Owner/ Game Designer of Grenaa Games. "We have so much more planned for the game and this is just the beginning!"
Set in a storybook kingdom of trolls, knights, and princesses, Fabledom offers a casual, relaxing approach to the city builder. Create your settlement from the ground up and fill it with castles, barracks, farms, fields, houses and more. ​Customize your buildings to fit your vision ​with a range of decorations and utilities available to create the coziest, most functional village in all the land!
Find yourself a Prince or Princess Charming and marry for love! Or money! Diplomacy is the name of the game in feudal times, and Fabledom's extensive negotiation mechanics let you unite for mutual interest – or clash for domination. Romance will strongly shape the way you play the game and interact with your neighbors, and every courtship brings new ways to establish your village as essential to the region​.
Grenaa Games is a tiny two-person studio, but will work hard to add continual updates to Fabledom throughout the Early Access process. Expect more buildings, types of fablings, fairy tale encounters, expanded romance and diplomacy options, and much more! Below is an updated roadmap of what more you cant expect from Fabledom between now and its emergence out of Early Access.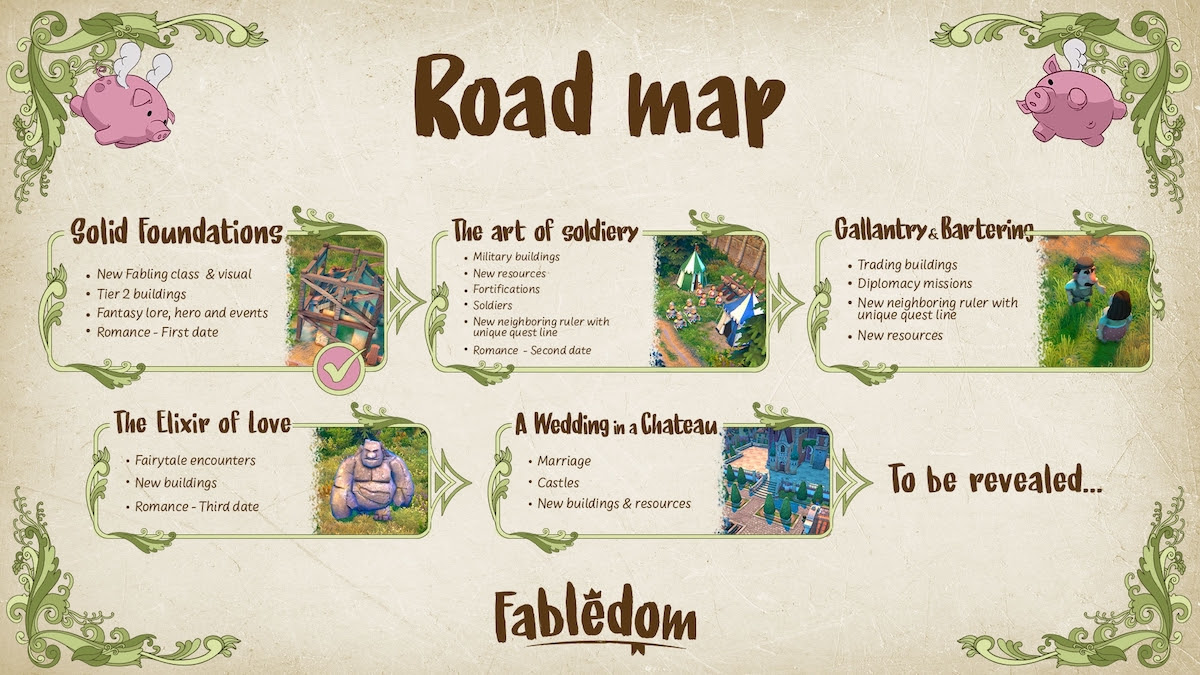 For more information on Fabledom:
Buy Fabledom on Steam: https://store.steampowered.com/app/1651560/Fabledom/
Fabledom Linktree: https://dear.link/fabledom/
Follow Grenaa Games on Twitter: https://twitter.com/GrenaaGames
Join the Grenaa Games discord server: https://discord.gg/RkdFXMSvQB
Follow Dear Villagers on Twitter: https://twitter.com/DearVillagers
Follow Dear Villagers on Instagram: https://www.instagram.com/dearvillagers