Raiden IV x MIKADO remix replaces the delisted Raiden IV: OverKill , with nothing lost, but has many things gained. This game's been out on Steam for the past six months, but I finally got around to it. While the original is delisted and no longer available for purchase, this includes everything the prior game had and more. The main attraction here is that the game's soundtrack has been completely reworked by Mikado Game Center, one of the best arcades in all of Japan. While it's a bummer to repurchase for updated features, it's a soundtrack and experience I can't have on a daily basis. Raiden IV x MIKADO remix doesn't reach the heights of its predecessor, but it's one of the finest vertical shmup and series to exist, and owning a digital piece of history is worth the price of admission.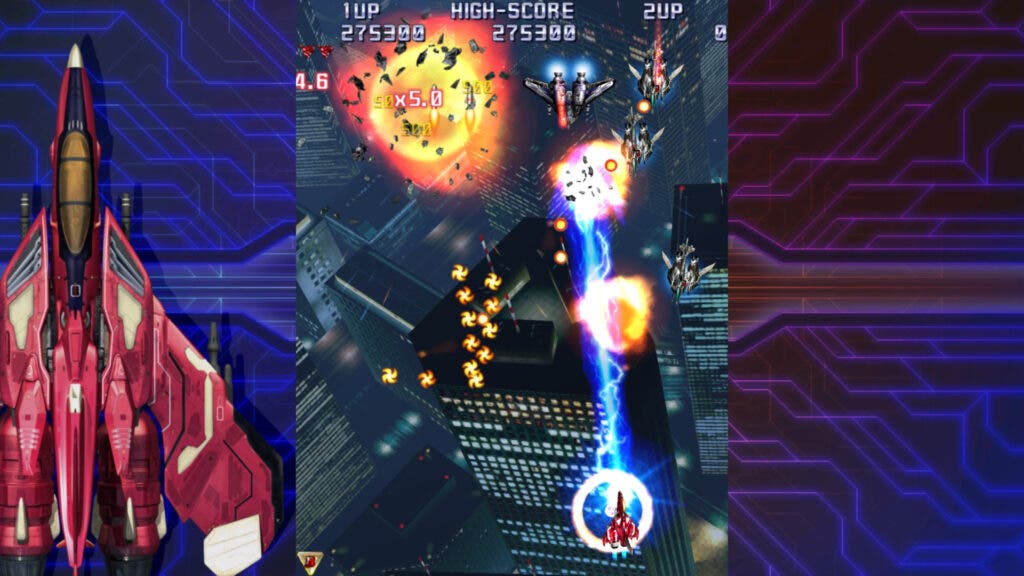 For anyone who owns the original Raiden IV on PC, you can still play it, just without the enhancements. However, if you want to play the updated game, there's no discount and it will be a full repurchase. That's the only egregious thing about this release. For newcomers, the price tag might still be a bit steep, but the amount of content and fresh music introduced makes it feel like multiple games in one. And for anyone curious, it features the same number of achievements as the original release. The musical overhaul is the main reason you're here, but the original music remains if you want to go back to that.
From the moment you start the game, you're greeted with a wave of nostalgia. The vibrant pixel art graphics, pulsating soundtrack, and explosive special effects are a sight to behold. It's as if I've been transported back to my childhood, standing in front of an arcade cabinet with a pocket full of quarters. But what you have before you is more fully featured than anything you'll find in arcade. The game is packed with five modes in total: arcade, OverKill (introduced in the original PC and console release of Raiden IV: OverKill ), score attack, additional mode (that's the name of it), and boss rush. If you're at all familiar with arcade games or even shmups, everything is rather self-explanatory. The game itself doesn't take longer than an hour to get through, but it prides itself on its nostalgia and what it brings new to this release.
The gameplay mechanics are a perfect balance of challenging and rewarding. The classic vertical-scrolling shoot 'em up gameplay remains intact, but Raiden IV x MIKADO remix introduces new power-ups, weapons, and boss encounters for anyone who hasn't played it since its original release. The level design is wonderfully crafted, providing a constant adrenaline rush as you navigate through hordes of enemy aircraft and unleash devastation upon them. The constant bobbing, weaving, and dodging of attacks that can be lethal is exhilarating.
I think at times the art style is overlooked, and how much can express on-screen. It's easy to tell what enemies you can shoot, and what ones are static or no longer targetable. The game doesn't support ultrawide monitors, but it does allow for TATE view on PC, and can be adjusted accordingly. There's no keyboard support, but gamepad feels right at home. Lastly, the music, while you can switch between them, can't be done on-the-fly or through the settings while you're in-game. It's a minor but disappointing drawback.
What sets this apart from its predecessors is the inclusion of the MIKADO experience. The game faithfully recreates the atmosphere of a bustling arcade, complete with realistic cabinet art and sound effects. It's a small touch, but it adds a layer of authenticity that enhances the overall immersion and makes you feel like you're part of the arcade culture.
Having various game modes and difficulty settings, ensures that there's something for players of all skill levels. Whether you're a seasoned veteran or new to the genre, you'll find a challenge that suits your playstyle. This entry introduces online leaderboards that add a competitive element, allowing you to score chase with players worldwide and strive for the top spot.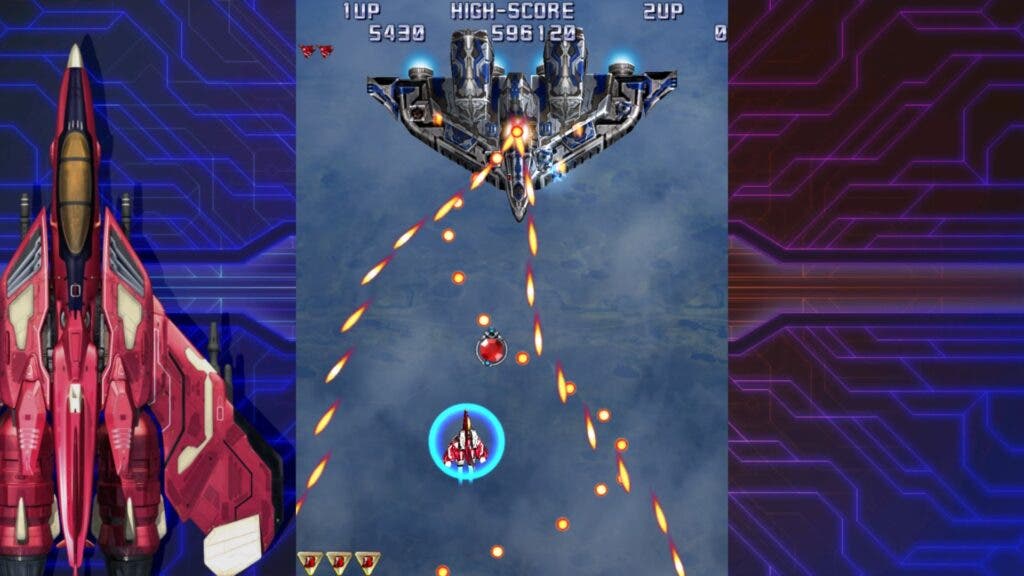 If you're new to these style of games, there's nothing here in the way of a tutorial. There are many difficulties that allow you to slow things down and make things really easy on you. So at least you aren't thrown into the thick of full-speed combat, needing ultra quick reflexes in order to try to survive. That would be very off-putting, and there's solace in the easier modes for all kinds of players. Veterans of the series will feel right at home, but newcomers might find the learning curve a bit steep. There's nothing that practice and time won't help anyone grasp the mechanics and enjoy the heart-pounding action.
Raiden IV x MIKADO remix is an incredible collection of modes and now music combined into one of the finest of the arcade era. It flawlessly combines classic gameplay with modern enhancements, delivering an experience that will captivate both die-hard fans and newcomers alike. I do think the game's price will deter many, so maybe wait for a sale; but if you live for shmups, then there's no reason to hesitate. The work done by Mikado Game Center is nothing short of refreshing, and all the more reason to jump in on PC or console. So grab your joystick, prepare for intense bullet hell, and relive the glory days of arcade gaming with Raiden IV x MIKADO remix .
A Steam code was provided by the publisher for review purposes