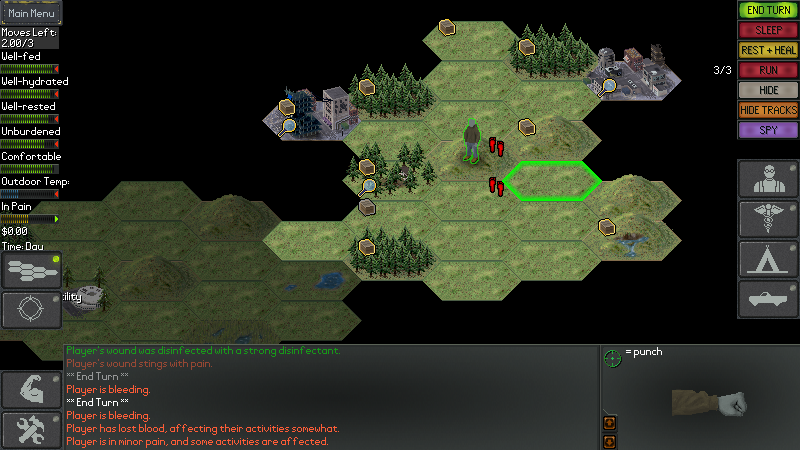 Genre: Indie, RPG, Strategy

Developer: Blue Bottle Games

Publisher: Blue Bottle Games

Release Date: Dec 15, 2014

Available Platforms: Windows, Mac, Linux

Reviewed Platforms: Windows
NEO Scavenger is a post-apocalyptic, turn-based RPG that takes place in and around the city of Detroit. The notion of waking up confused, starting over, and learning how to scavenge all over again in a new world is intriguing, and compelling. And this applies to playing the game, as each playthrough is a new experience, albeit a very frustrating one that holds it back from being enjoyed more than it could be.