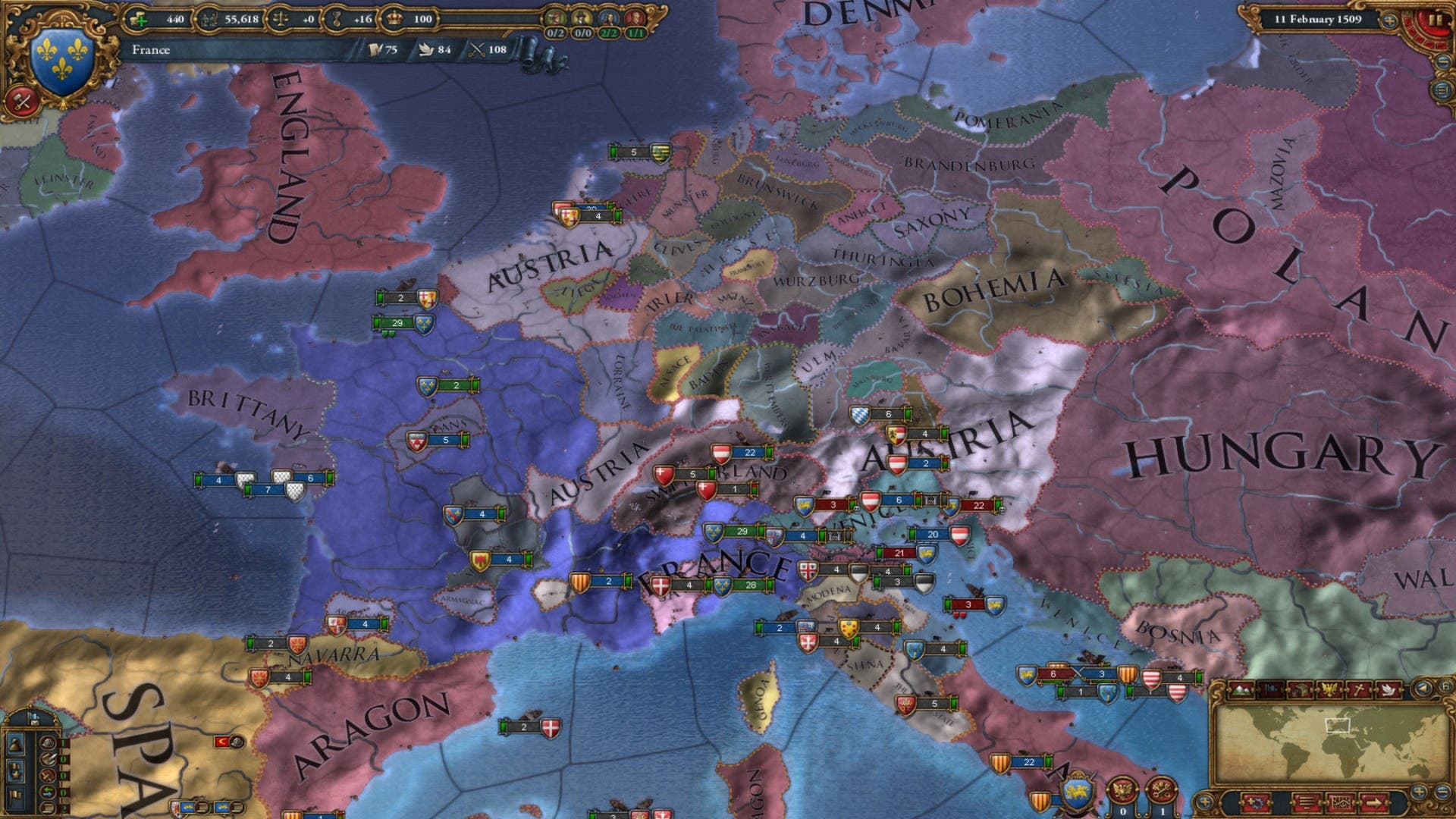 Genre: Simulation, Strategy

Developer: Paradox Development Studio

Publisher: Paradox Interactive

Release Date: Aug 13, 2013

Available Platforms: Windows, Mac, Linux

Reviewed Platforms: Windows
As someone relatively new to Paradox strategy titles, Europa Universalis IV thoroughly challenged me. I can say that while the learning curve is extremely high, there's a want to keep trying. And try I did, and much of anything, spending more time with the game allowed me a better understanding of the core mechanics, but not after watching YouTube Let's Plays and looking at Wiki's.