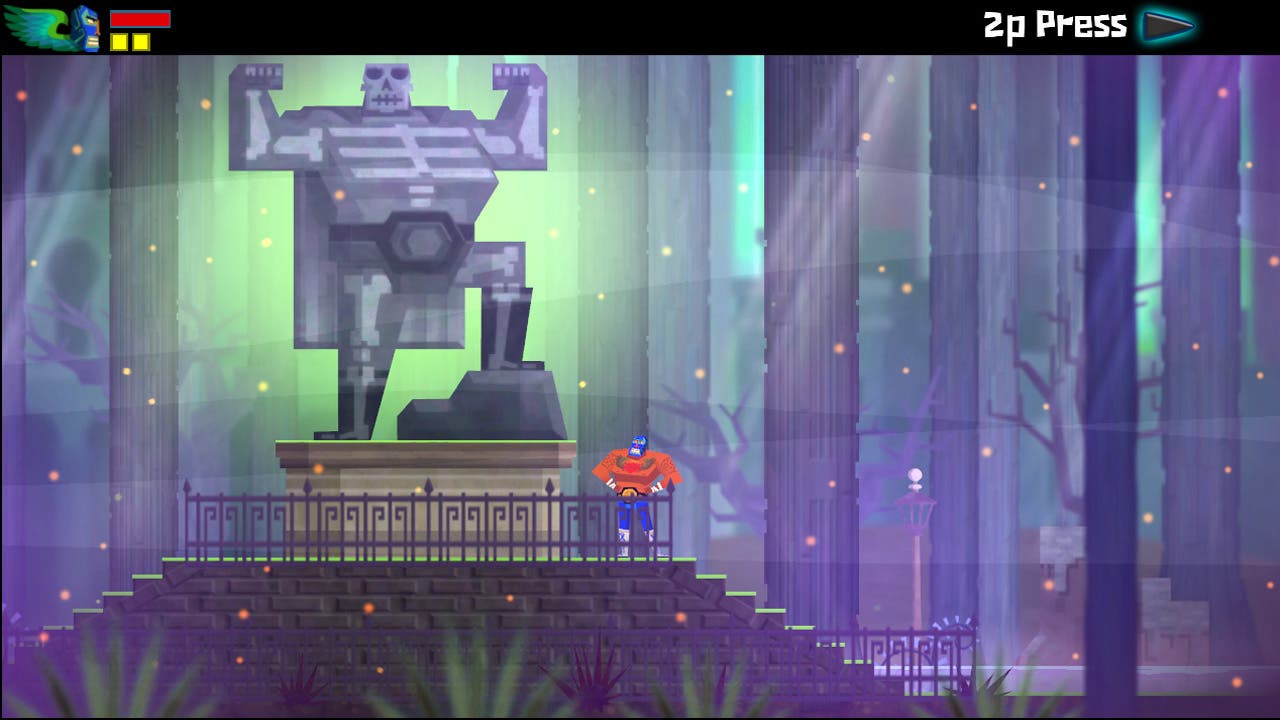 Genre: Action, Strategy, Strategy, Platformer

Developer: Drink Box Studios

Publisher: SCEA

Release Date: Apr 09, 2013

Available Platforms: Playstation 3, Playstation Vita

Reviewed Platforms: Playstation 3
The action gets underway quickly when Juan, who narrowly escapes death. He is taken to the Underworld, and escapes, becoming a super-powered Luchador that is the savior of a small town in Mexico. Comparisons can be made to the hybrid genre, "Metroidvania" as this game very much is. You'll traverse an open-world, wall jump, transform, collect new powers, and even go between planes of the living and dead.