Ugly Americans: Apocalypsegeddon out yesterday on PSN, today on XBLA
Join Mark, Callie, Grimes and all the rest of your favorite Ugly characters and shoot your way into saving the world! 345 Games, the video gaming arm of COMEDY CENTRAL and Spike TV, announced today that its highly anticipated top-down arcade shooter "Ugly Americans: Apocalypsegeddon" launched yesterday for PlayStation®Network and today for Xbox LIVE®Arcade for a retail price of $9.99. Published by COMEDY CENTRAL Games and developed by Backbone Entertainment, this hilarious game unites the humor and spirit of the popular animated comedy-horror series "Ugly Americans" with classic and addictive dual analog shooting gameplay. The game features all of the voice actors from the show, a script penned by the show writers and original characters created by the show creator Devin Clark.
"Today, gamers will get their own chance to see what everyone was raving about at PAX recently who played this game," said Dan Yang, general manager, 345 Games. "It's been a long but extremely rewarding process working with the show's talented staff and our wonderful development team, but I'm unbelievably excited that we're here at the finish line and people can share in this hilarious and addictive experience we've worked so hard to create."
Coinciding with today's XBLA launch is a brand new avatar collection featuring your favorite characters from the show! Deck out your avatar with either a completely new skin or even a miniature drunk Leonard to follow you around as a pet! Pricing for these avatar collection items range between 160 and 400 MSpoints.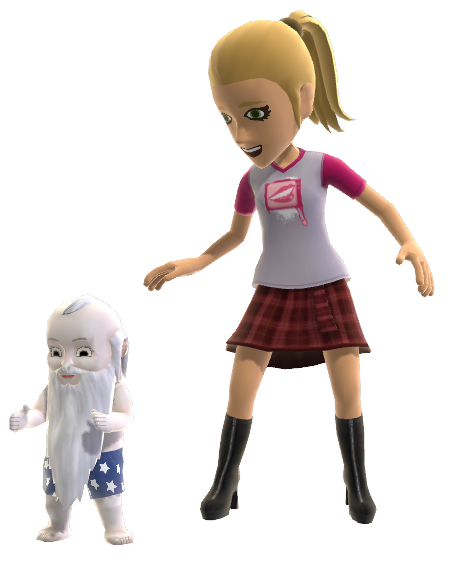 With four-player top-down co-op gameplay that hearkens back to such classics as Gauntlet and Robotron, "Ugly Americans: Apocalypsegeddon" features four playable characters, each with their own unique abilities, weapons and strengths.  Players must comb the streets of New York City and pacify raving demons, delinquent man birds and zombies by lactating fire or hurling wacky objects like flying demon skulls, fish, baseballs and wrenches.  Investigate case files from the Department of Integration and battle devastating and distinctive bosses, each bringing you one step closer to finding out who is trying to bring about the end of days!
"Ugly Americans" airs on Thursdays at 10:30 P.M. on COMEDY CENTRAL.

"Ugly Americans: Apocalypsegeddon" will be available for $9.99 or 800 Microsoft Points.

For more information about "Ugly Americans: Apocalypsegeddon", please visit the official Facebook page at http://www.facebook.com/uglyamericans