Galactic Civilizations III warps onto Steam Early Access today
Would-be space emperors can now begin the fight for galactic supremacy as Stardock announced that the alpha for Galactic Civilizations III is available on Steam for Founder's Elite Edition owners at: http://store.steampowered.com/app/226860/. Galactic Civilizations III is the highly anticipated third installment in Stardock's critically acclaimed 4X PC strategy franchise, coming exclusively to 64-bit PCs.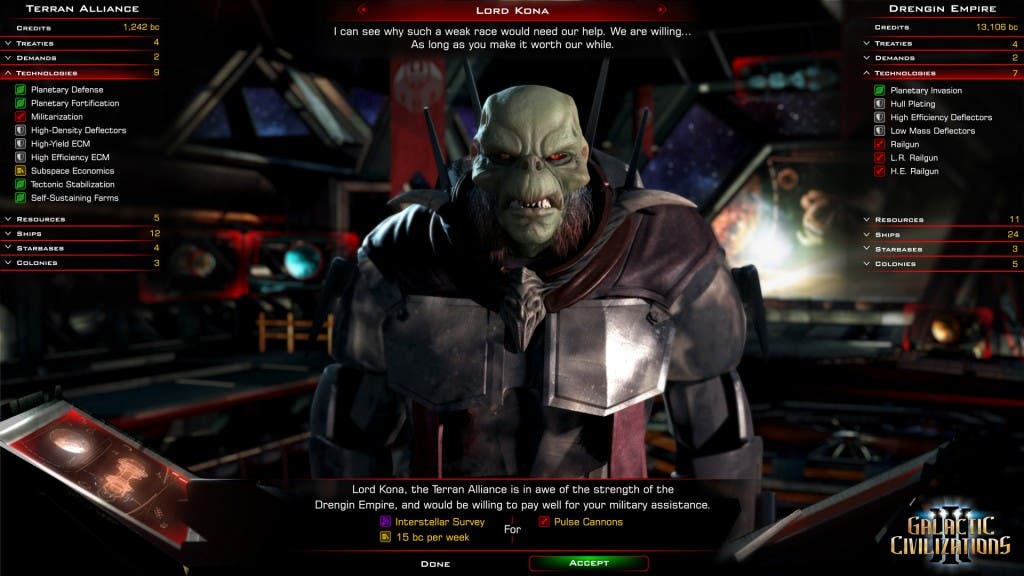 "Founder's Elite Edition owners can take this opportunity to help Stardock shape the final product," said Derek Paxton, vice president of Stardock Entertainment. "We love working directly with the fans, and getting feedback in this critical early stages is the only way to make the best game possible."
Elite Edition owners will automatically receive all future DLC and expansions to Galactic Civilizations III for free, get their names in the credits, receive a special forum badge, and can name a star that will appear in the final game at launch.
Paxton continued, ""Though we're still early in development, the core Galactic Civilizations gameplay is functional – we're excited to collaborate with our fans as the game evolves in preparation for its final release next year. The alpha enables fans to jump in, develop their empires, and annihilate their enemies with fleets of powerful warships.""
The alpha includes both single player against the AI as well as multiplayer via the Internet. It also introduces the newly implemented ideology system, which gives players unique benefits for choosing merciless, benevolent, or pragmatic paths. Additionally, the alpha introduces a new economic system that gives players intuitive, visual control over the overall production of their empire.
"Galactic Civilizations is the defining franchise for Stardock," said CEO Brad Wardell. "The original OS/2 version was the first commercial 32-bit PC game. Galactic Civilizations III is our first natively 64-bit game, which gives us the capability to create the experience we've always wanted to make. Our team has never been more focused and dedicated, and we look forward to creating new Galactic Civilizations adventures for years to come."
Galactic Civilizations III is the ultimate space 4X strategy game that pits players against rival alien races as they fight for galactic domination through technical, economic, political, and military means. When the latest iteration of this fan-favorite series launches, players will be able to design their own ships in the overhauled ship builder, and colonize unique planets in the massive galaxy, all while on the quest to make their empire the greatest the galaxy has ever seen.