Valve introduces Steam Broadcasting, now in Beta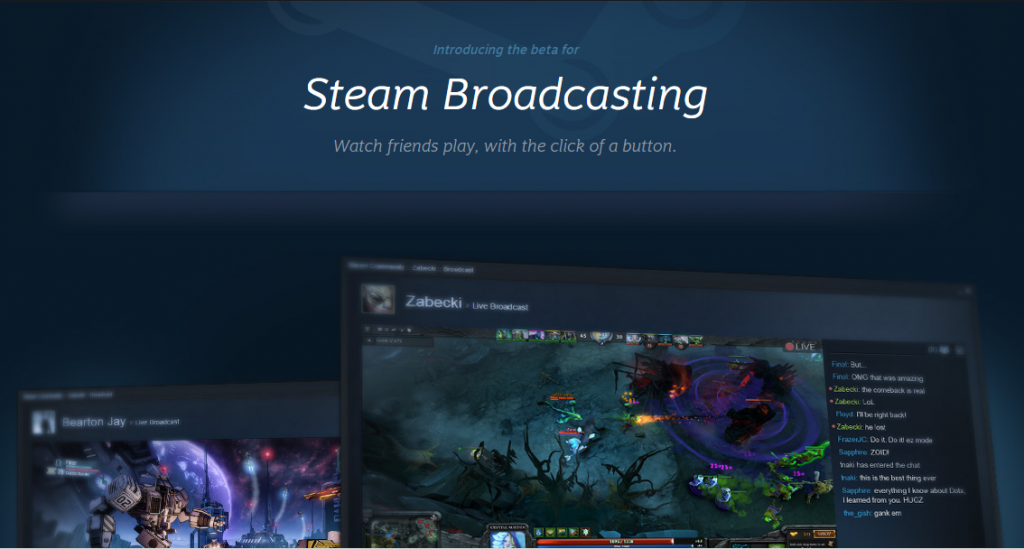 Starting today Steam gamers may watch their friends' games through the click of a button via Steam Broadcasting, now available in beta.
Steam Broadcast is designed for ease of use, allowing anyone to view a friend's game by simply clicking on "Watch Game" on their Friend's profile or Friend's List to open a window into their gameplay – no game ownership, special fees, or additional apps required. The beta is open to everyone who opts in to the Steam Client Beta (via the Steam Settings panel), however bandwidth may be limited during the beta.
As always, Valve is interested in all feedback and ideas on how to make this feature better. To find out more about Steam Broadcast and offer your feedback, please check out the Steam Broadcast update page: http://steamcommunity.com/updates/broadcasting