Stealth Inc 2: A Game of Clones is Out Today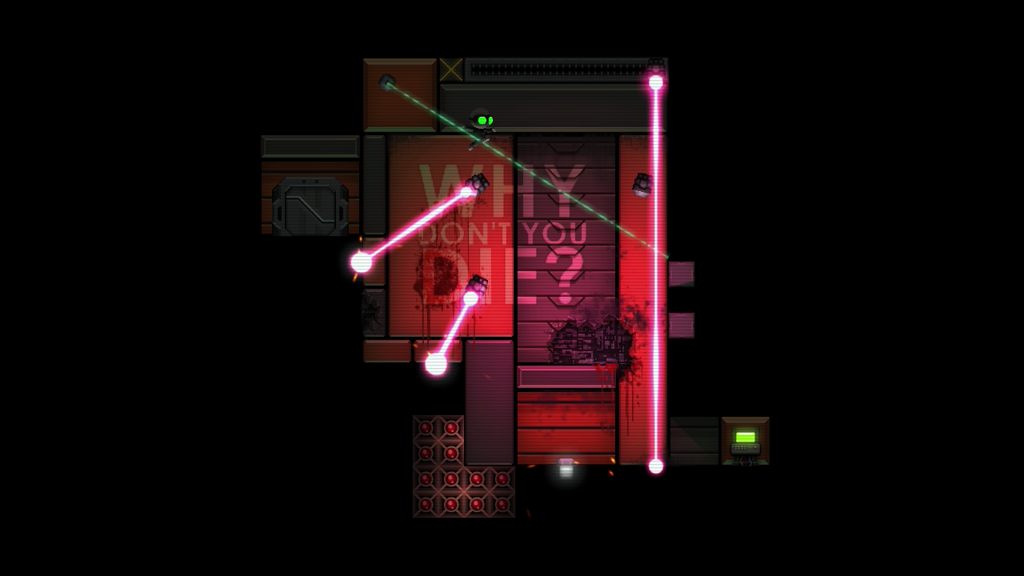 Curve Digital, the largest publisher of independent video games for console platforms, today announced that its award-winning action platformer, Stealth Inc 2: A Game of Clones, is now available on Xbox One, the all-in-one games and entertainment system from Microsoft. The game will arrive on PC via the Humble Store and on PlayStation®4, PlayStation®3, and PlayStation®Vita on Tuesday, April 7th in North America. The game is priced at $14.99 / £12.99 / €14.99 on all formats, and is a Cross-Buy title on PlayStation formats with purchase on any PlayStation platform unlocking all three PlayStation formats.

Stealth Inc 2: A Game of Clones is the sequel to the indie hit, Stealth Inc, which originated as a PC freeware game called Stealth Bastardcreated in GameMaker Studio. Since its launch in 2011, the original game has sold over 500,000 copies across PC, PlayStation, iOS and Wii U.
Stealth Inc 2: A Game of Clones combines the best parts of puzzle platform gaming with a healthy dose of hiding in the shadows, hacking robots, and getting blown into tiny pieces by lasers. The sequel is a full reimagining of the original, featuring a fully explorable, Metroidvania-style overworld, brand new gadgets, a powerful level editor with full level sharing, and a variety of excellent customizable hats.
In addition to Stealth Inc 2, PlayStation and PC owners will be able to purchase the 'Stealth Inc: Ultimate-est Edition' for just a few coins more, which includes all the available DLC on each format as well as full copies ofStealth Bastard, Stealth Inc and Stealth Inc 2. The bundle will be available worldwide for $16.99/£13.99/€16.99 and offers excellent value for players who haven't yet played the original title.