Vietnam '65 gets Napalm Update that increases replayability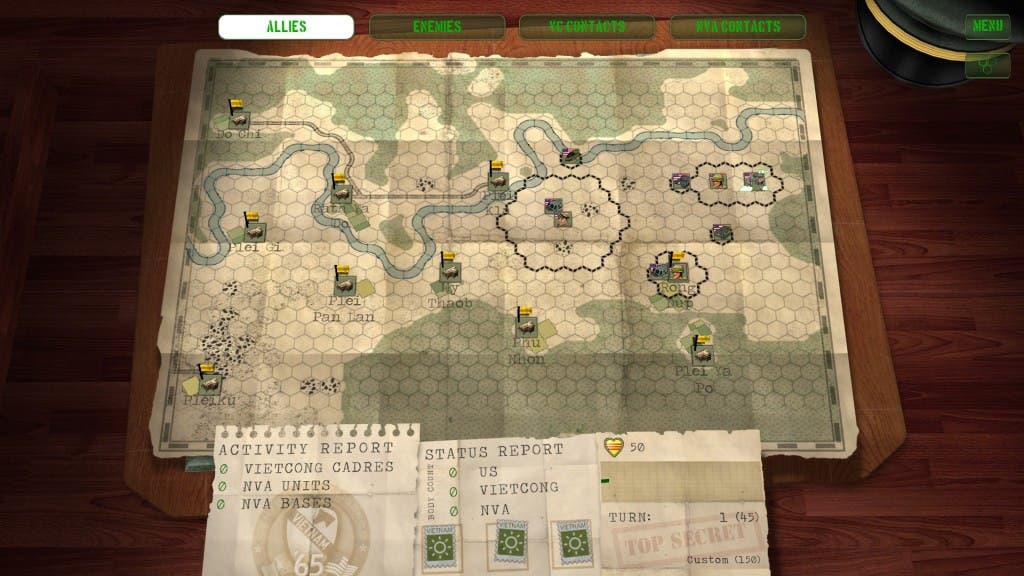 Back in March, Vietnam'65 grabbed the attention of both the specialist press and fans of wargames due to its unique counter-insurgency approach, and its deep, yet rarely used historical background. With a PC Metascore of 82, developer Every Single Soldier could have had a well deserved break. In fact, they did quite the opposite. They again put on their Ranger Boots and went back into the Vietnam jungle to prepare a mega free update!
Releasing today on both iPad and PC, this new version of the game introduces major changes that not only affect the gameplay but also the overall replay value and immersion level! A custom game mode with 10 variables to tweak, combat modifiers, fog of war, zones of control mechanics, village and unit names, weather, hex overlays on maps, and many other new features come together for a completely overhauled Vietnam experience!
We invite you to check the full list of changes by reading the dedicated post on their forum, and then jump on the closest helicopter to the La Drang valley on the border with Cambodia!