Full Mojo Rampage coming to PlayStation 4 and Xbox One this spring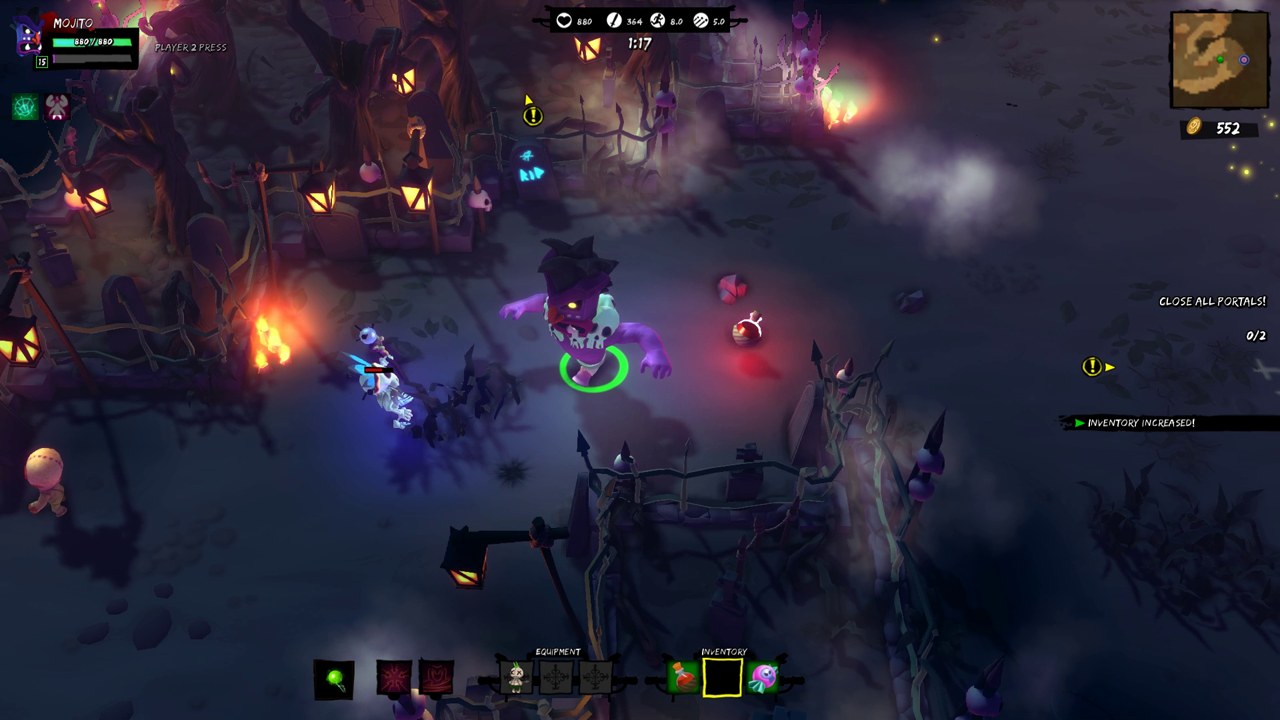 Nicalis Inc., a publisher known for its work on critically-acclaimed titles such as The Binding of Isaac and Cave Story, today announce its spring season plans to publish Full Mojo Rampage, a voodoo-infused roguelike action RPG, for the PlayStation 4 and Xbox One.
Slated to bewitch players with the brand new Endless Mode as well as a multitude of visual, content and gameplay improvements based on player feedback, the PS4™ and Xbox One versions of Full Mojo Rampage are guaranteed to conjure up a curse of a good time!
Set in the mystical shoes of a knowledge-hungry apprentice, players serve deities known as Loa in their pursuit of strange dark magic. Utilizing abilities bestowed by Loa alongside an ever-changing array of enchanted items known as mojos, up to 4 players will venture through randomly generated spooky 3D environments. Alone or co-op, they will slaughter, steal and summon their way to sorcerous splendor. Players can also engage in a variety of awesome online versus modes that support up to 8 players, including challenges such as Capture the Flag, Deathmatch and King of Mojo.
Features of Full Mojo Rampage!
Battle strange and challenging foes via intense, roguelike action RPG style gameplay
Tear through the Voodoo realm in randomly generated vivid environments brimming with secret rooms, shrines and loot. Forcefully avenge the Voodoo gods known as Loa to earn special items and enhancements
Voodoo with up to 4 players cooperatively on PlayStation 4 and Xbox One, featuring a multitude of improvements such as enhanced visuals, new content and gameplay adjustments based on player feedback
Play solo, or experience a wide variety of cooperative game modes including Campaign, Daily Quests, Survival Mode and Endless Mode, as well as up-to-8-player competitive modes such as Capture the Flag, Deathmatch and King of Mojo
Gain power and upgrade characters via earned experience and gold, which persist through death – dying is not an end, it is only a means of becoming a stronger voodoo soul!
Jam out to an original soundtrack composed by Alistar Lindsay of Prison Architect fame