From Press Release:
SEATTLE, September 1st – Summer may be ending, but JUSTICE SUCKS: Tactical Vacuum Action is nearly here to keep those holiday vibes going strong. Developed by Samurai Punk and published by tinyBuild, this screwball stealth action adventure launches on September 8th for PC, PlayStation, Xbox and Switch. Can't wait to fight crime as a tiny (yet lethal) robot vacuum? Pre-orders are open now, and a snazzy new trailer awaits below.
Dusty McClean had a simple life, befitting a robot vacuum. Roam the house, clean up messes, turn lights on and off, but he did it for the love of his human family. Now an evil corporation has voided his warranty AND abducted his humans. This will not stand. Enter a world of televised '90s strangeness for some image training and prepare yourself for the siege ahead. Revenge is a dish best served clean.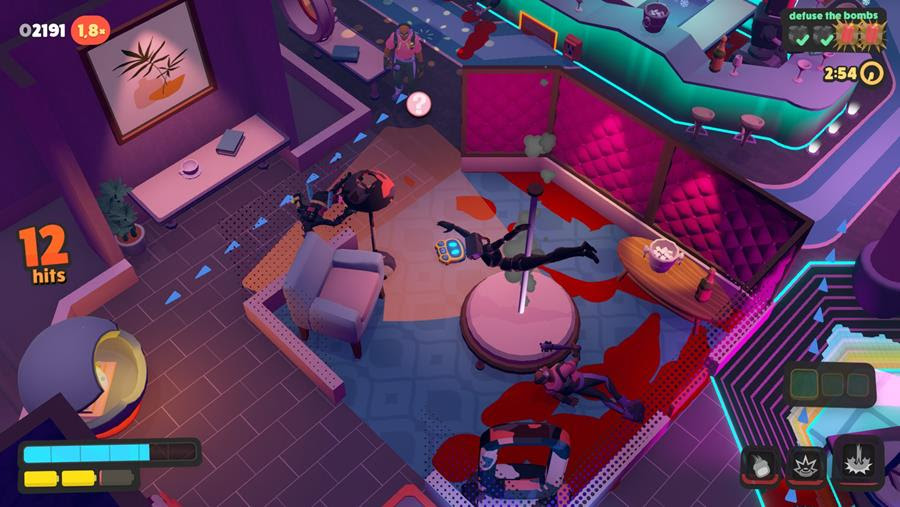 It's your job to train Dusty in the act of war, and teach him to channel his inner fighting spirit; the gloriously swole Sexy McClean. Master devastating robot fighting techniques, hack into the mainframe (and light fixtures), cause devices to go haywire and trap your enemies in devastating combinations of fire, electricity and dangerously pointy objects. Go on, make a mess. Just remember to clean up afterwards.
Cleaning up is its own reward for a thirsty little robot. Fueled by the blood of your fallen foes, Dusty can unleash devastating special attacks. The kind that makes a terrible mess, which you can clean up. It's a vicious cycle, and one you'll have to master if you're going to survive this adventure and rescue Dusty's family. Unlock new techniques, challenge intense bonus missions and become the littlest fighting vacuum cleaner.
JUSTICE SUCKS lands on PC, Switch, PS4, PS5, Xbox One and Xbox Series consoles on September 8th, with pre-orders available now. Gear up and get ready for war. It's a messy business, and only one robot is fit to clean up.