News
Nov 07, 2023
Thanksgiving Bonuses, Trader Rewards, and more coming this month in Red Dead Online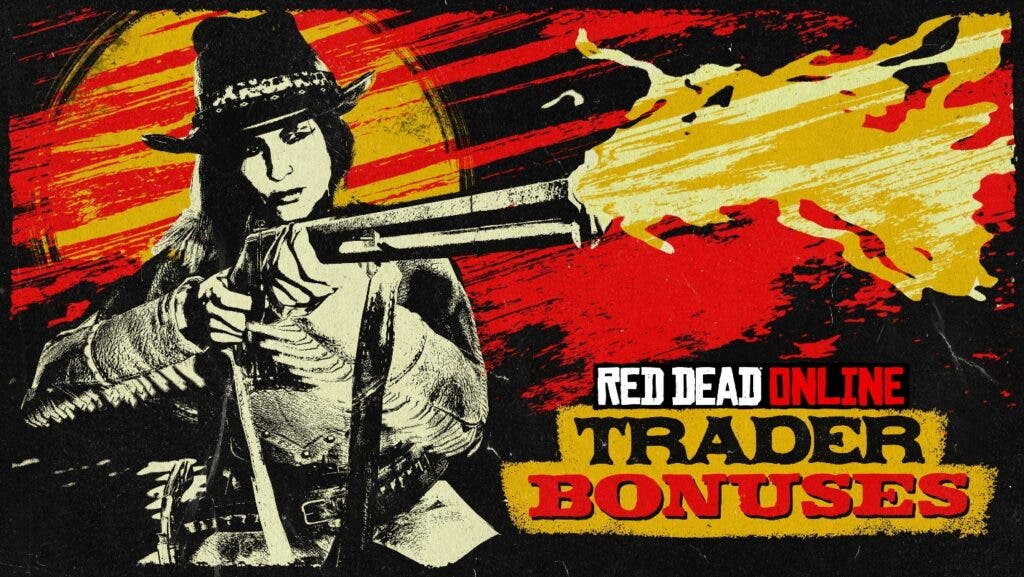 From Press Release:
The spirit of community and bountiful harvest abounds as Thanksgiving hits in full force. Gather around the campfire, craft hearty stews, and procure turkey carcasses to prepare for a warm holiday season. Traders can take advantage of increased payouts and a host of Trader Bonuses to provide the necessary materials to line your inventories for proper celebrations.
Also on the docket is a returning list of limited-time clothing items, a new Featured Series rotation, and a Community Inspired outfit fit for a successful merchant.
Trader Bonuses
Demand for hides and furs is high with winter approaching, and Traders stand to rake in earnings with 2X RDO$, Character XP, and Role XP on all Trader Sales. Meanwhile, sourcing Perfect Carcasses, Pelts, Skins, and Hides will yield Double the amount of Trader Materials to keep yours and Cripps' operation running. Reaching Plentiful Material Status anytime this month will also yield an Offer for 40% off a Novice or Promising Trader Role Item (all Rewards and Offers will be delivered within 72 hours of completion).
Traders continue to reap fruitful rewards for their honest work with 3X Gold on Trader Award Trade-ins in the Awards section of the Progress menu, and 2X RDO$, XP, and Role XP for competing in the Trade Route Free Roam Event. Complete a Trade Route Free Roam Event anytime before December 4 to also receive a Reward for an extra 1,000 Trader Role XP.
Thanksgiving Week Bonuses
Log in to play Red Dead Online anytime during Thanksgiving Week (November 21 – 27) and receive 3X Special Health Cure, Big Game Meat, Wild Mint, Oregano, and Creeping Thyme as well as 3X Special Bitters, Plump Bird Meat, Horse Meal, and Horse Ointment — essentials for a flavorful and satiating celebration.
Speaking of a satisfying meal, Traders who rise to the task of meeting the mounting holiday demand for turkey meat will be rewarded with 5X RDO$ and XP on Turkey Carcass Sales during this week.
Limited-Time Clothing Items Return
Stylish denizens looking to diversify their closets can enjoy an extensive collection of Limited-Time Clothing Items returning to Red Dead Online this month, available for purchase from participating Tailors or the Wheeler, Rawson & Co. Catalogue through December 4:
The Danube Outfit | The Tasman Outfit
Cossack Hat | Dillehay Hat | Fanned Stovepipe Hat | Folwell Hat | Gardenia Hat | Manteca Hat | Plaid Cap | Raccoon Hat | Squat Stovepipe Top Hat
Eberhart Coat | Hitched Skirt | Morales Vest | Morning Tail Coat | Prieto Poncho | Ortega Vest
Carver Pants | Darned Stockings | Pelt Half Chaps | Shaffer Chaps
Bowyer Boots | Furred Gloves | Strickland Boots | Woodland Gloves
Trader Rewards
There are a host of month-long opportunities for Traders to fetch increased payouts and rewards for their contributions to the frontier economy, including Offers for Discounted Trader Role Items, XP Rewards, and more available through December 4:
Traders who log in to play Red Dead Online will receive a Reward for 25 Trader goods. Completing Cripps' Daily Stew will result in an Offer for 30% off an Established or Distinguished Trader Role Item.
Players also can collect the Black Owanjila Hat by reaching a Trader Daily Challenge Streak of four days and the Red Lister Hat for crafting an item at your Campfire.
Consistency is key to a successful business, so keep sales up lest your loyal customers turn to the competition. Complete a Trader Sale each week to receive the following rewards:
November 7 – 13: Red Owanjila Hat
November 14 – 20: A Reward for a San Luis Shore Treasure Map
November 21 – 27: Black and White Lister Hat
November 28 – December 4: An Offer for 50% off select Coats
2X RDO$, Gold, and XP on the Featured Series
This month's Featured Series includes four different modes squaring up against a spread of adversaries across the land. Stepping up to the plate to protect your territory and fight for your fellow countrymen will reward handsomely with 2X RDO$, Gold and XP through December 4:
November 7 – 13: Bow and Arrow Series
November 14 – 20: Hardcore Shootout Series
November 21 – 27: Blackwater Series
November 28 – December 4: Hardcore Public Enemy
Free Community-Inspired Outfit
This month's outfit from the innovative mind of YouTuber witch's luck embraces past and present with a modern take on a classic cowboy's ensemble. Swagger in style by claiming the following items from participating Tailors or the Wheeler, Rawson & Co. Catalogue through December 4:
DISCOUNTS:
Butcher's Table – 5 Gold Bars off
Hunting Wagon – 30% off
Trader Role Items – 30% off
Belgian Draft Horses – 30% off
Efficient Cooking Pamphlet – 30% off
Double Bandoliers – 30% off
Select Tonic Pamphlets (Special Bitters, Special Health Cure, Special Miracle Tonic, and Special Snake Oil) – 30% off
Camp Flags and Themes – 40% off
Rifles – 40% off
Shotgun Ammo – 40% off