Grim Dawn updated to include Act II in Early Access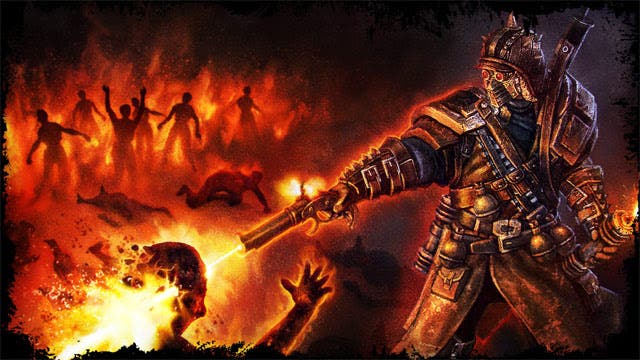 Grim Dawn, the apocalyptic fantasy action-RPG from Crate Entertainment, has expanded with the release of Act II: "Old Arkovia" on Steam Early Access.Act II brings the total gameplay to 20+ hours and adds a vast new region where players face off against the depraved Four Hills gang, led by infamous murderer, Darius Cronley, and descend into the dark undercity of Old Arkovia to unravel the gruesome truth behind the cursed city's final days.
Act II showcases the consequences of choice. Desperation has driven human survivors to extremes and nothing is what it seems. Tough decisions will leave significant impacts upon the world. Strangers on the road, families, and even entire villages may live or perish based on the player's actions.
With the development of Grim Dawn, Crate Entertainment is adamant about giving players true replay value; not a glorified loot-grinder. In Grim Dawn, players will find quests with game-altering choices, a powerful dual-classing skill system, secret areas to uncover and new challenge dungeons where enemies grow stronger the deeper you delve.
New Features of Act II:
Venture through 10+ hours of new content .
Descend into the challenge dungeon, "Steps of Torment."
Explode obstacles with dynamite and repair structures to open paths.
Test your hero against 10 new enemy-types and 23 bosses.
35 character levels and 106 new items.
Grim Dawn will receive additional updates to Acts I & II in the coming months, including more quests, new areas, recipe-based crafting, and multiplayer in early summer. Act III will launch later this year, with an emphasis on faction-based gameplay. Available for PC on Steam Early Access or purchase direct from Crate Entertainment for a $5 discount ($24.99 total).