Sins of a Dark Age is on Steam Early Access for $5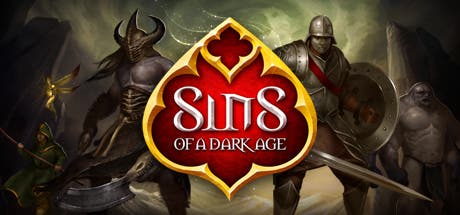 Ironclad has been developing Sins of a Dark Age for some time now. Sins of a Dark Age is Ironclad Games' medieval fantasy, set in an alternate universe to Sins of a Solar Empire, focusing on MOBA-style combat and leveling.
It is currently in Beta, and has been awfully quiet until now. At a very modest, $4.99, you can get in on the Beta and enhance development as it progresses: http://store.steampowered.com/app/251970/
"Sins of a Dark Age is an action strategy game from the creators of Sins of a Solar Empire. Explore your inventory, equip your Hero and enter a dark world full of decisive team battles, tide-turning quests, treasured rewards, crafted goods, and strategic trades.  Join fellow players to form a party that will ravage the enemy's army, execute their Heroes, siege their defenses and then raze their Keep to the ground. But that is the just the beginning of the adventure! "
It is worth noting that Stardock is no longer listed as the publisher, and has no mention of the game on their website. The official website now only points you to the Steam page.
As a Beta Tester previously, I was sent a Steam key to redeem the game instead of having to pay for it. It may be possible this type of email is in your inbox if you were one too: