GX Gaming Zabius Headset is Now Available in North America for 360, PS3, and PC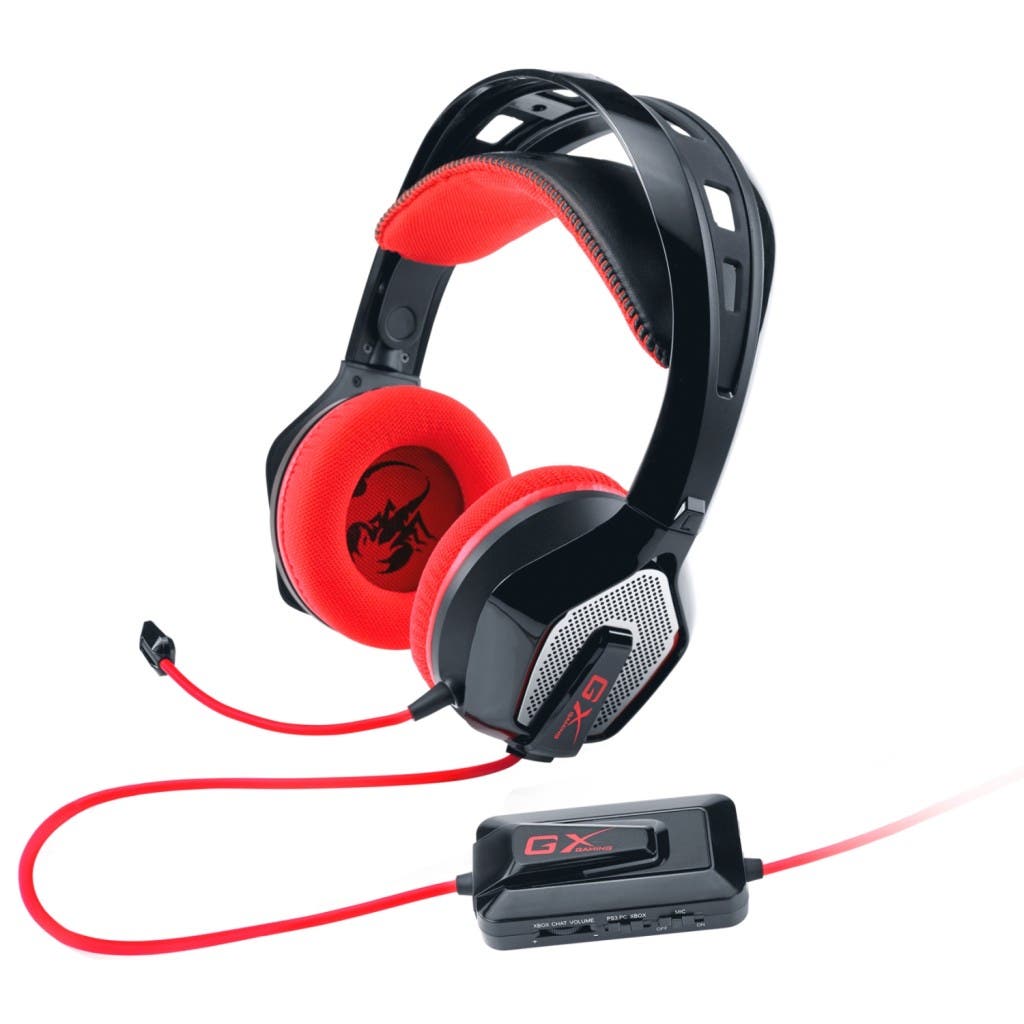 GX Gaming, the professional gaming peripheral line by Genius, has launched the Zabius universal gaming headset. This comfortable universal headset system thoroughly brings crystal clear audio from each of its 40mm drivers with explosive bass and pulsing tones to the gaming battlefield on Xbox 360 and PlayStation 3, PC, and Mac.

Compatible with Xbox 360 and PlayStation 3, PCs, and Mac
Connected by a 3 meter (10 foot) long anti-tangle cable, the in-line controller allows gamers to switch between XBOX 360, PS3, and PC/Mac mode and adjust chat and volume settings on the fly.
GX Gaming Style
The Zabius gaming headset brings that extra touch of style to any gaming system. Accompanied by 40mm neodymium drivers for crisp, clear sounds, the stealthy black exterior framing, aggressive red trimming, and cool metallic finish ushers gaming style in true GX-Gaming fashion. Brilliant red LED illumination flashes along with the bass.
Comfortable for Long Gaming Sessions
Comfortable to wear during long gaming sessions, the Zabius's durable, lightweight framing lowers its center of gravity to evenly distribute headset weight. The ear cup and headband cushions are lined with dynamic fibers designed for active heat and sweat dissipation.
Users can adjust the Zabius for a comfortable fit with individually positioned swivel ear pieces and an adjustable soft leatherette headband. The headset features a flexible microphone arm that can be detached for streamline usage.
Price and Availability
The GX Gaming Zabius universal gaming headset is now available for the suggested retail price of USD 99.99 ; CAD 119.99.
Package Contents
Zabius gaming headset
Detachable microphone
2.5mm Xbox LIVE cable
3.5mm to RCA stereo splitter cable
Multi-language user manual
Product information and photos are now available at:
http://www.gx-gaming.com/?action=products_detail&wtype=spec&id=20