Reaper of Souls may have taken Blizzard two years to develop and release, but it comes like a bat out of hell to get you straight into the action. This, along with the recent "Loot 2.0" patch that is available to all make Diablo III the game we've wanted all along.
The events of Reaper of Souls picks up almost immediately after Act IV – while conclusive, left many questions. The answers may not be exactly what you were hoping for. Now Death has come for the soulstone which embodies Diablo. What he wants to do with it is unknown, but he cannot have it. And it is up to you to stop him. The story itself is laughable and predictable, especially when it comes to the awful ending.
But the overarching story isn't what you come for, it's the hacking and slashing, and the sweet, sweet loot. The re-worked loot system gives Diablo III a wonderful feedback loop and a desire to play more and more.
Act V takes place in a new location, Westmarch. It feels much more inhabited both in volume of people and dense groups of housing. This paired with the doom and gloom of dark blues gives the game the grim atmosphere that Act II and Act III lacked. Depending on the difficulty, Act V can last anywhere from five to seven hours and is consistently has a sense of urgency without ever feeling like you're doing busy work. Plentiful side missions and events are available optionally in the massive areas that add-on to the expansion's clock.
The inclusion of Adventure Mode is quite possibly the most devious and glorious things ever. Rather than go through the story and endure cutscenes and story elements that slow down the straight action, you can choose from any of the waypoints from all five acts. In addition to this, bounties are available to earn extra gold and experience. Completing all bounties can earn you even more. With the new difficulties, you can approach any of these bounties with varying combinations. The bounties guarantee gold and experience, but the loot drops become more unpredictable as opposed to specific drops from the campaign bosses.
Reaper of Souls features a new class, the Crusader. He or she plays like a religious barbarian. The story of the Crusader fits in to all acts of the game, and can only be played from the beginning of the game. The only characters that can start Act IV immediately, are the ones who have beaten the game previously.
New artisan makes her way into Diablo III, where she can transmogrify and enchant items, even replacing specific parts – all at a cost. The mystic is only available to this expansion, and anyone you play with who doesn't have the expansion, simply can't be seen or used. It is worth noting, any items modified are account-bound, and cannot be dropped for friends.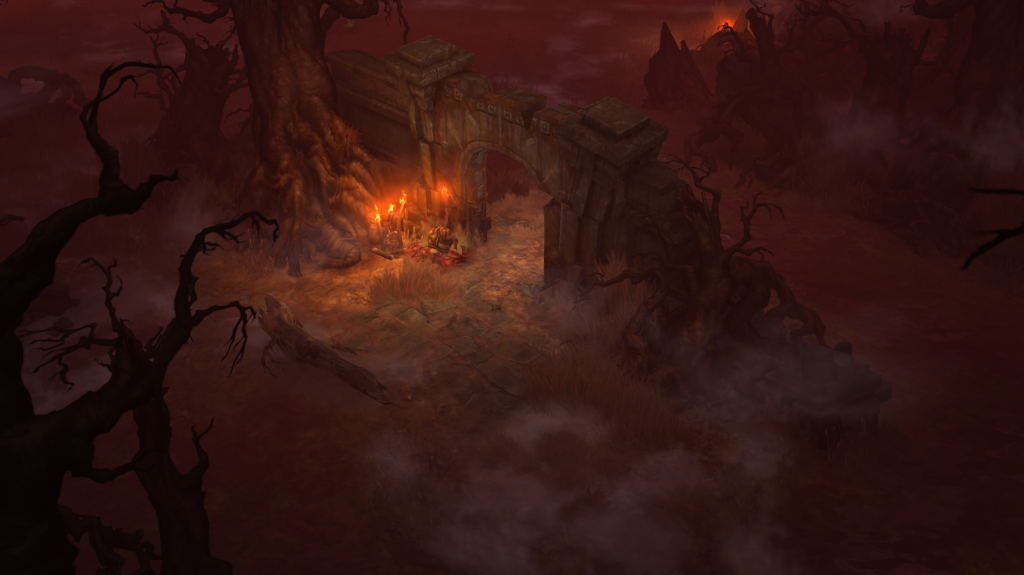 While still not perfect, Diablo III is now complete. From Act I to Act V, the game has it's ups and downs, but is so rewarding. The new class is decent, but nothing fantastic and awfully familiar, the new artisan is a welcome addition you didn't know was missing, and the new content provides diversity with new lore and monsters to enjoy. Reaper of Souls absolutely revitalizes Diablo III in surprising ways that will have you diving into dungeons again. This is an absolute must-own.
A BattleNet code was provided by Blizzard for review purposes