CD PROJEKT RED and GOG.com Summer Conference is being livestreamed on June 5th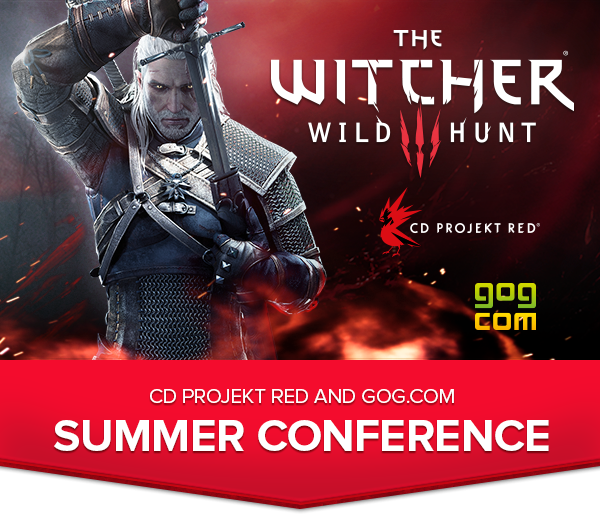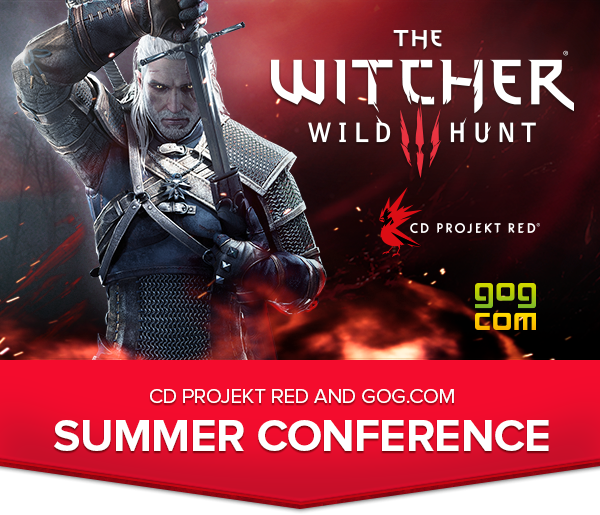 CD PROJEKT RED, the developer behind the Witcher series of games, and GOG.com, the Internet's leading destination for the best DRM-free games in history on PC and Mac, are delighted to invite you to a special Summer Conference and live stream event.
Leading the fight against DRM and DLC evildoing, the studio's co-founder and conference host Marcin Iwiński will join forces with the GOG.com team to bring you some very exciting news about The Witcher 3: Wild Hunt and the future of GOG.com.
"If you think you've seen it all, we hope we'll make you think again," said Marcin Iwiński, CD PROJEKT's co-founder. "This year's conference is going to be really special, as we'll be unveiling details about the much anticipated Witcher 3: Wild Hunt and its Collector's Edition, and also taking a look at how what you love about GOG.com can be made even better," Iwiński added.
The Summer Conference will take place on the 5th of June, 11 AM PST. The live stream of the event will be available at http://www.thewitcher.com/stream and http://www.gog.com/stream.